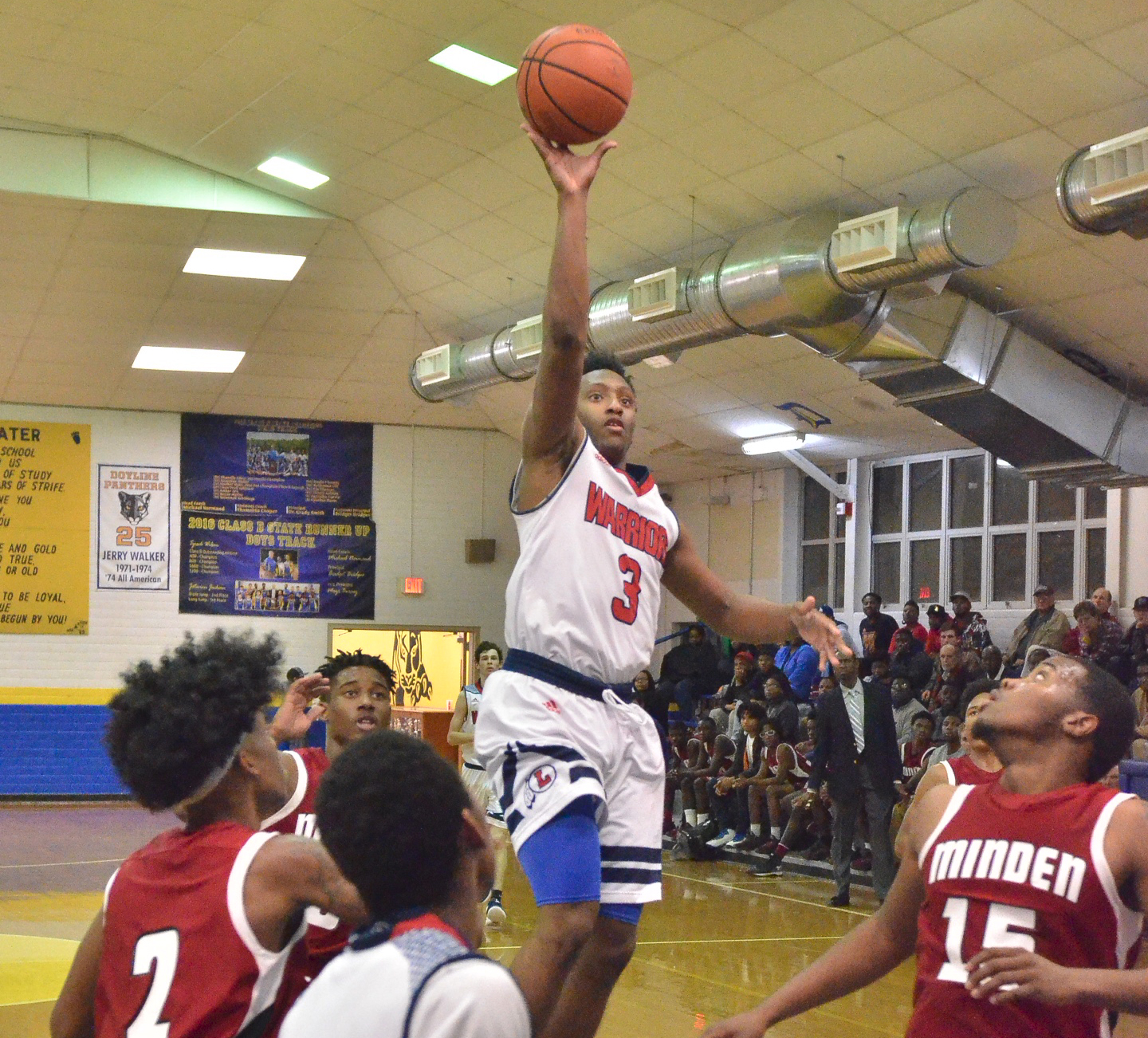 SIBLEY – The Lakeside Warriors will go into their Christmas break feeling a bit better after defeating the Northwood Falcons 54-48 Tuesday night.
The Warriors got all they could handle from a scrappy group of Falcons, as Northwood led at the halftime break 28-22.
Lakeside was playing Tuesday night's game already at a disadvantage, with one of their two leading scorers, Chase Mitchell, sitting out with a minor injury. The Warriors' other top scorer, Jalen Gould, had one of the worst shooting nights of his career as he finished with just 2 points.
That put the scoring responsibility on a host of other Warriors who would answer the call during a more efficient second half for Lakeside.
"Northwood got ahead of us and really controlled the first half," Lakeside head coach Jason Gould said.
Sensing his team needed a defensive spark, Gould started the third quarter in a zone defense. The move paid off, as the Falcons went ice-cold from the floor.
Lakeside won the third quarter 18-4 to seize control of the game and held that lead throughout an exciting back-and-forth fourth quarter.
"When we went to the zone they just couldn't score," Gould said. "They started to miss a ton of shots and we were getting out in transition. I'm proud of the guys for really stepping up tonight. Now, we go into our Holiday break with a little confidence, as we'll be off until after Christmas."
Michael Bradford stepped into the spotlight to lead Lakeside with 20 points Tuesday, followed by Damian Coleman with 17 points in support. Tyler Sterling had a nice game, adding 9 points.
Lakeside's next game will be next Thursday, Dec. 29, when they travel to face the Gibsland-Coleman Bulldogs.