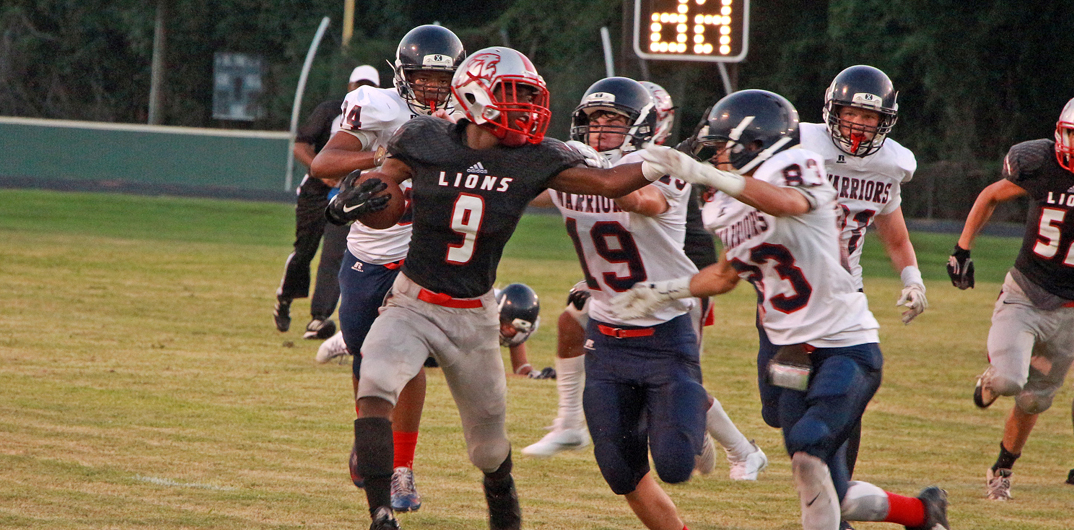 PLAIN DEALING – The Lakeside Warriors came into last Friday's game against the Plain Dealing Bulldogs with one goal in mind.
Stop Keldrick Carper.
The Warriors found out that task is easier said than done as the Texas A&M wide receiver commit burned Lakeside to the tune of five touchdowns in a 60-26 Plain Dealing win.
Lakeside head coach Jason Martin put double team after double team in front of the 6-foot-3 playmaker, but with no luck.
"I mean, we did what we wanted to do everytime," Martin said. "Every ball thrown to him we had him double covered and our kids would have great coverage. He just went up and got the football; he's impressive. I can't fault our kids for that, I told them they executed the gameplan and he just made great catches."
Carper's big night was the offensive story of the game, but the Warriors were able to put up 26 points for the second consecutive game. Lakeside has now scored more points in two games than they did all of last season.
"We finally got our running game going," Martin said. "Our big running back, Brandon Jackson, finally figured it out. Our offensive line executed pretty well, so there were some positives that came out of it."
The Warriors fall to 0-2 on the season, but signs of improvement beginning to show up for this Lakeside program.
"It's a process," Martin said. "Football season is a marathon, not a sprint. If we keep getting better each week, maybe we'll peak at the right time and be where we want to be. We just have to keep coming to work and understand that just because the win-loss column doesn't show it doesn't mean we aren't improving."
Lakeside will be home Friday night as they host Grambling High.