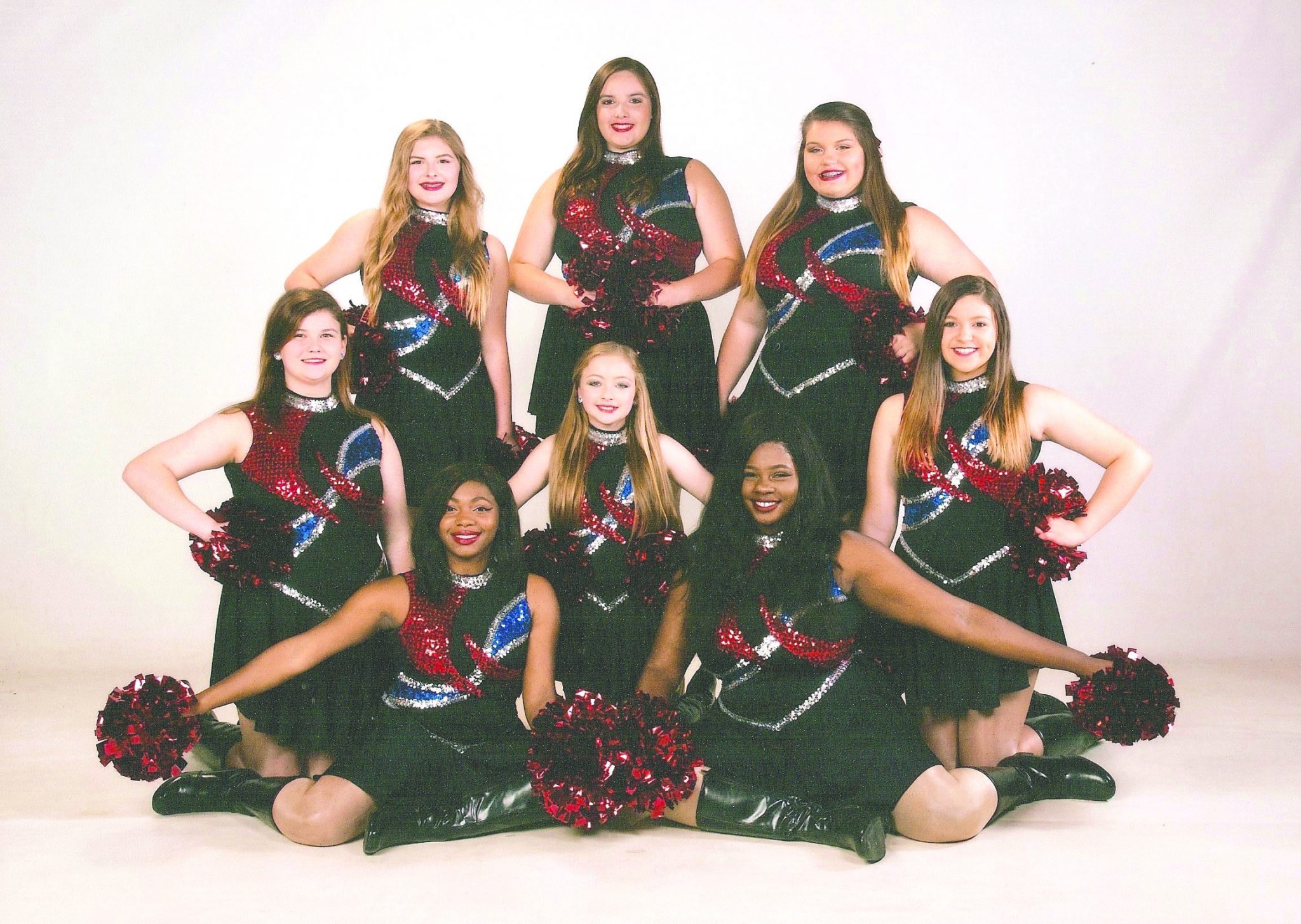 Josh Beavers
Special to the Minden Press-Herald
Lakeside Jr./Sr. High School is once again home to a dance line following a lengthy hiatus for the spirit group.
Seniors JaJa Joiner and Kayla King are the co-captains of the Warrior Girls dance line, which includes sophomore Elizabeth Jellum, freshmen Summer Haley and Kaitlin James, eighth grader Laney Guthrie, seventh grader Kaylin Troquille, and sixth grader Mallory Moseley. The group is sponsored by Leslie Brent and Sharity Brent.
This year, the girls have learned 10 dances at camp and are currently learning 3 additional dances.
When the school year started, the dancers performed on the first day of school, at "Meet the Warriors," pep rallies, and all home football and basketball games.
So far, the dancers have already performed at the Red Ribbon Week Kick Off, marched in the Minden Fair Parade, and will be performing at the 2018 Miss Minden Pageant.
They also plan to march in the Minden Christmas parade, too. Bonding experiences include having a lock-in, attending the Minden Fair, and seeing a movie as a group.
Co-sponsor Leslie Brent created the J.A. Phillips Middle School Panther Cheerleaders in 2012. In 2017, she was moved to Central Elementary and Lakeside High School to be the guidance counselor.
Many students asked her if she would start a dance line, so the administration felt like there was a lot of interest in having a dance team. The sponsors decided to hold a clinic to see if there really was any interest, and almost 40 girls signed up.
"I really enjoyed being on a dance line in junior high [school], high school, and college and I missed dancing," Sharity Brent said. "Mr. Finley and Mrs. Hooter wanted more things for students to get involved in, so they fully supported bringing back the dance line."
"We are a very diverse team this year. We have students in grades 6th-12th, and they all have unique personalities, which makes it fun. They are all very respectful, encouraging, and work well together as a team.
"They have learned many new life lessons and we've seen a lot of personal growth among many of them."
The return of the team has not come without challenges, but Sharity said she is impressed by how the girls have handled it all.
"I am so thankful for all of their dedication to this team," she said. "They have endured costumes not coming in on time, delayed games, dancing in the rain, extra-long practices, and learning to get along with each other this year, yet through it all, they have formed a sisterhood that you can only get by being part of a team."
Plans for the future include growing the team. "We want girls that are excited about opportunities, entertaining, and representing Lakeside High School," Leslie Brent said.
"We also want girls that are responsible, organized, and have a lot of school spirit. We know that there are a lot of girls out there that did not try out this past year because they weren't sure what to expect, but hopefully now that they have seen how fun and exciting it is, more girls will give it a try."