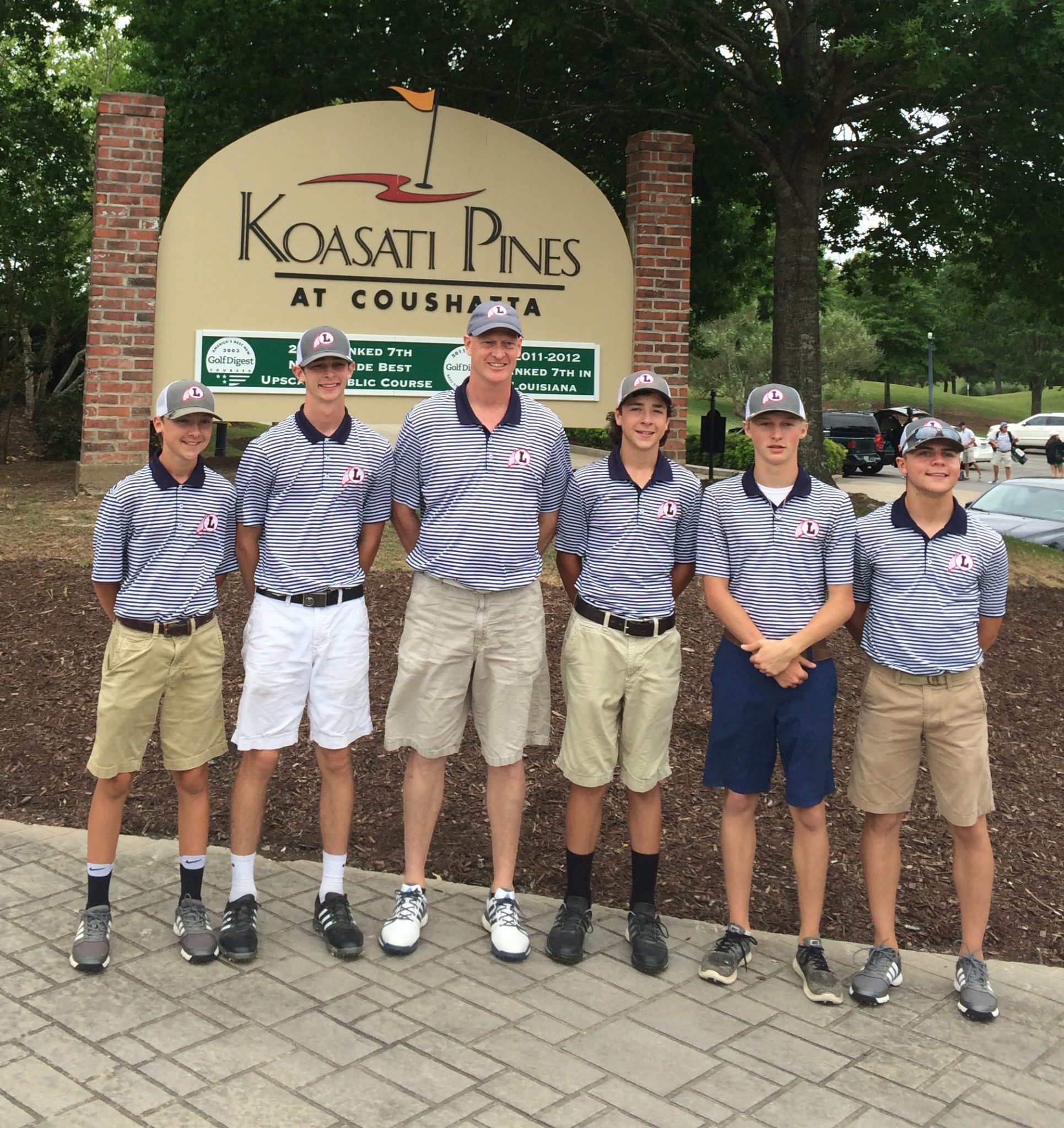 KINDER – The Lakeside Warrior golf team is entering new territory, as they will make the school's first-ever state golf tournament appearance.
The Warriors and head coach Jason Gould took off for Koasati Pines Golf Course Tuesday hoping to earn a top four finish and a chance to do what no team in school history ever had.
Mission accomplished, but just barely.
The Warriors snuck into the state tournament with a fourth place finish, firing a combined 359.
The lowest score of the day for Lakeside was turned in by Hayden Finley who shot an impressive 84 on the challenging central Louisiana course.
Haidyn Holley wasn't far behind with an 87 and Jalen Gould was under 90 as well, coming in with an 89. Rounding out the scoring for Lakeside was Michael Smith with a 99 and Brody Crumpler with a 107.
Also moving on from the parish is North Webster, whom the Press-Herald could not locate scores from at press time. Other top finishers were Menard and Oauchita Christian.
The state tournament will be Monday and Tuesday in Lafayette at The Farm d'Allie.