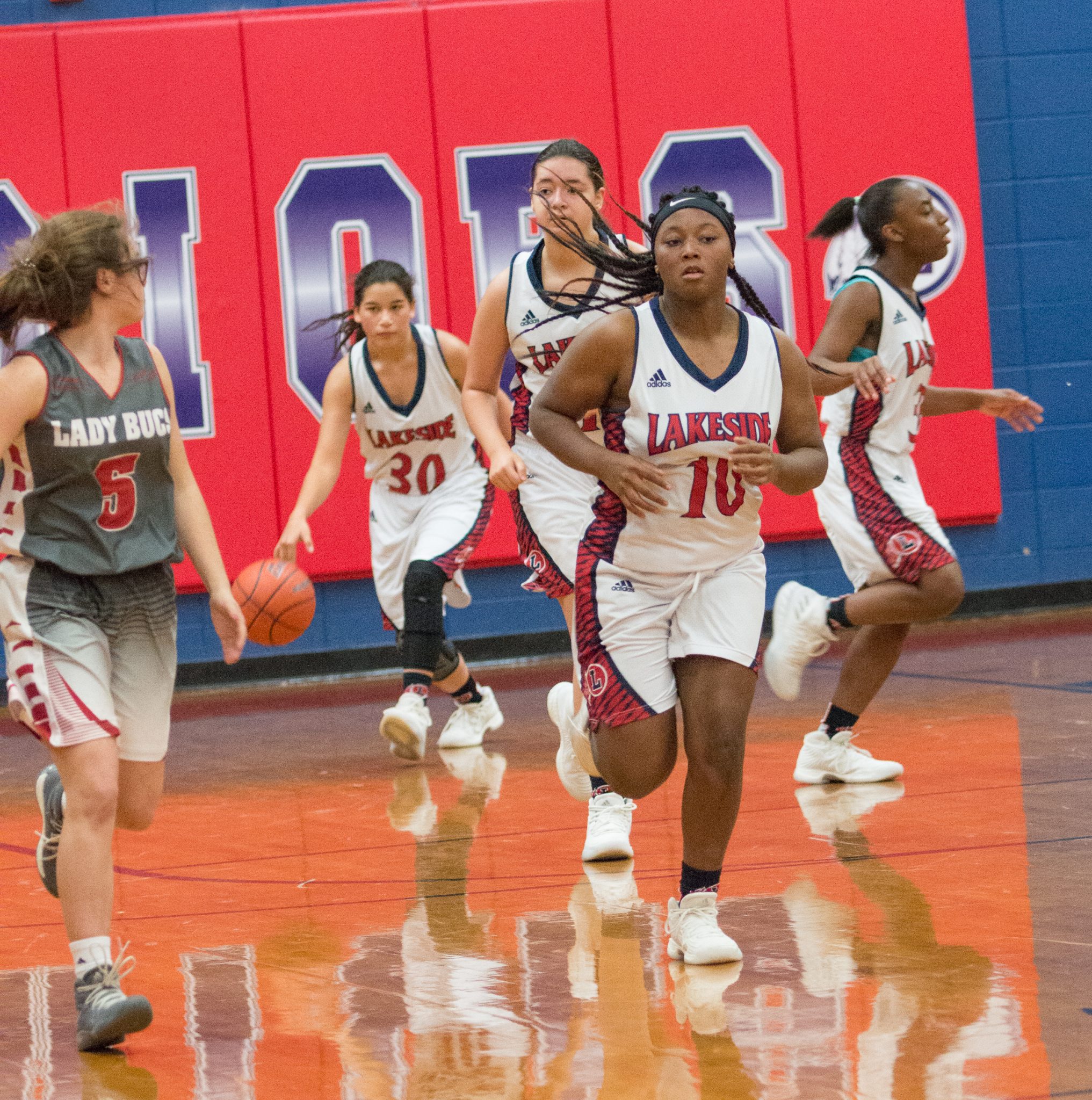 FARMERVILLE – The Lakeside Lady Warriors snapped a 9-game losing skid Thursday night on the road, but it did not come easy.
The Lady Warriors had to earn their first district the hard way, coming back from an 8-point deficit at halftime to defeat the D'Arbonne Woods Charter School Lady Timberwolves 40-35.
"It was a pretty ugly first half for us," Lakeside head coach Rendi Dillard said. "Down eight at the half, we were stagnant in our offense, but by scrambling defensively and managing to leave it within reach, we were able to make some adjustments at halftime."
The adjustments worked out on this night, as Lakeside chipped away at D'Arbonne Woods lead, eventually stealing it away and holding it until the final buzzer.
"We came to play the second half," Dillard said. "It wasn't perfect by any means, but we are learning and making improvements everyday."
LaDayeshia Allen led the Lady Warriors with 15 points, followed by Allison Lofton in double figures with 12 points.
Lakeside will be in action again tonight as they host Green Oaks in Sibley. Following the girls game, Lakeside will honor former longtime Lakeside boys head coach Jason Gould.