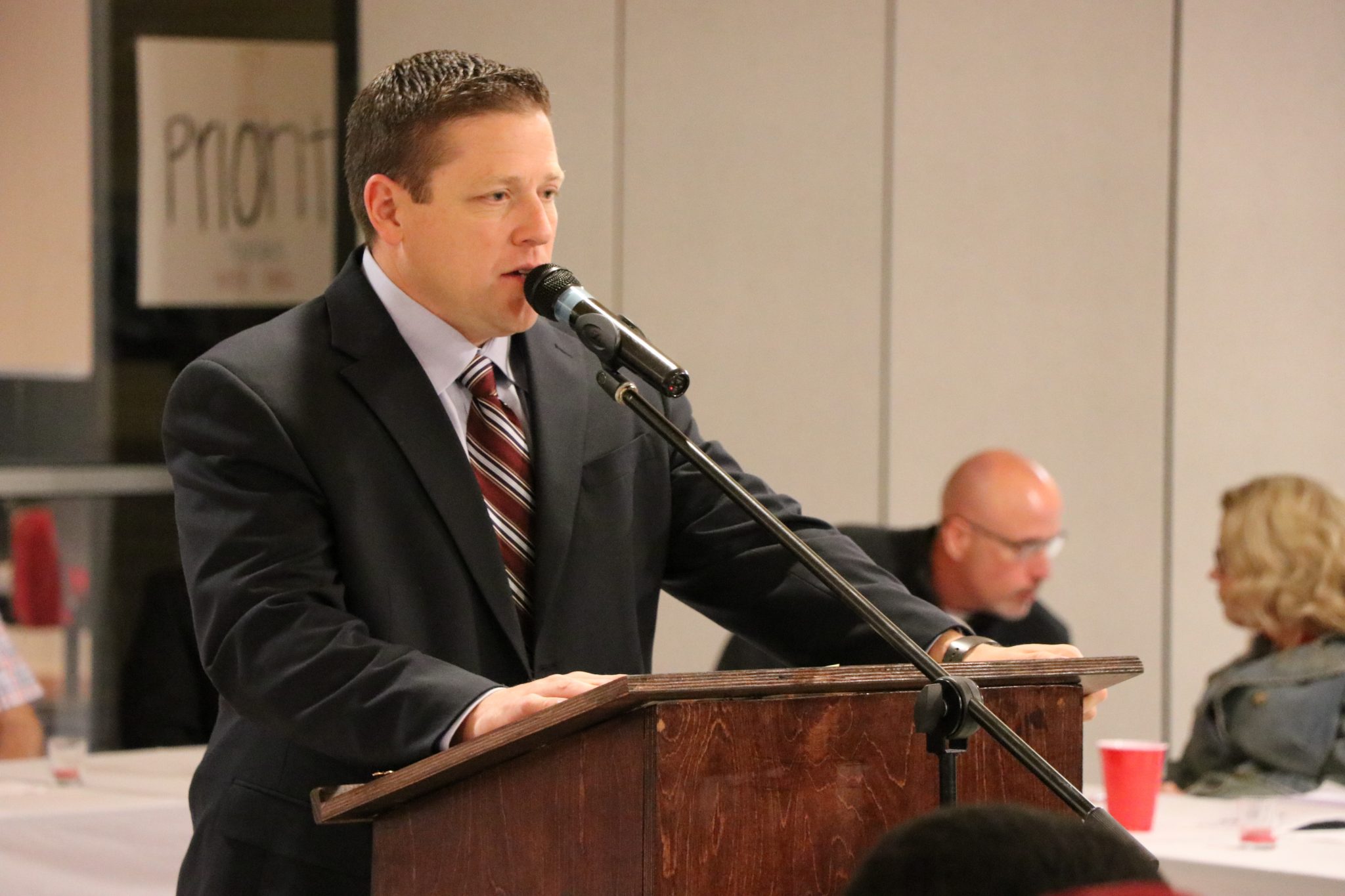 The Minden Crimson Tide football team, coaching staff and training staff gathered with family and friends Thursday evening at the Minden High School cafeteria to commemorate the 2017 football season with their annual football banquet.
The Tide finished 5-6 this season, earning the program's fourth-consecutive trip to the postseason before falling to McDonogh #35 in New Orleans.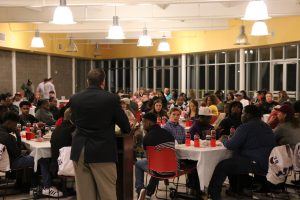 The event was highly-attended and well-produced with photographs of players from the season spread across the many tables in the room.
A delicious meal of steak, chicken or pork, plus sides, was provided by Hugh Wood Catering.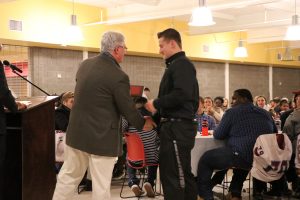 Following dinner, awards for All-District, All-Area and All-Parish were given out, with the only exception being Patrick Heard's composite Academic All-State presentation by Minden High Principal Becky Wilson.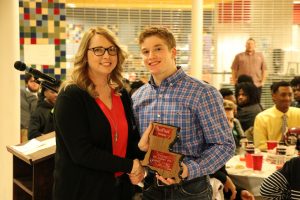 Recognition was given to Minden's training staff and volunteer coaches and Minden's senior received commemorative footballs and plaques before the events ended with the team lining up to wish the seniors well.