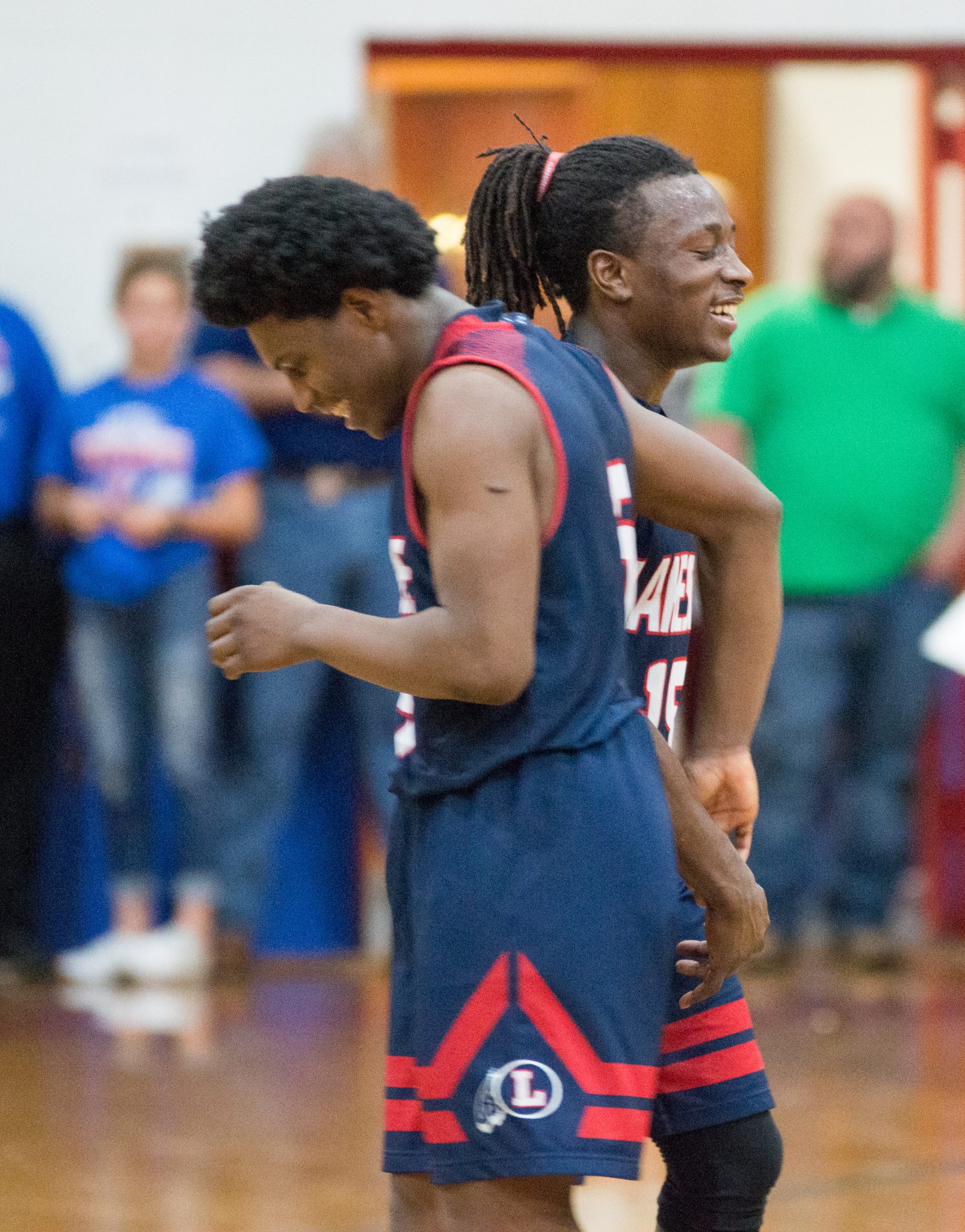 LAKE ARTHUR – Webster Parish landed one of the premier upsets in the state's first round boys playoff games when No. 28 Lakeside knocked out No. 5 Lake Arthur in Lake Arthur Friday night.
In a game that was neck-and-neck most of the way, the Warriors were able to hold onto a hard-fought lead in the tense final minutes to win 65-59 and extend their season.
The Warriors not only get to play at least one more, they'll get to do it at home in Warrior Gymnasium for what should be a rowdy atmosphere against No. 12 Amite.
Head coach of the Warriors Marlon McDaniel was probably among the least surprised at the result. He's watched this team pull off less likely comebacks than Friday night.
Lakeside trailed by 7 points when McDaniel took his last timeout with 5:38 to play. From there the Warriors were in control. Senior shooting guard Damion Coleman led the way with 25 points, followed by senior Tyreke Lofton with 11 points; Aldravion Taylor added 10 points and Branthony Brown scored 8 points.
"It was a battle all night long," McDaniel said. "It was a great basketball atmosphere. You have to love playing in that environment to win and my guys thrive on that energy.
We turned the ball over and missed too many free throws, but my seniors stepped up and hit big shots; every shot made was huge."
The Warriors were joined by a strong road following from Sibley, to which McDaniel gave his thanks.
"Our backbone was strong," he said. "We had great support from our fans, friends and families."
Lakeside and Amite will meet at Warrior Gymnasium Tuesday at 6:30 p.m. in round two.