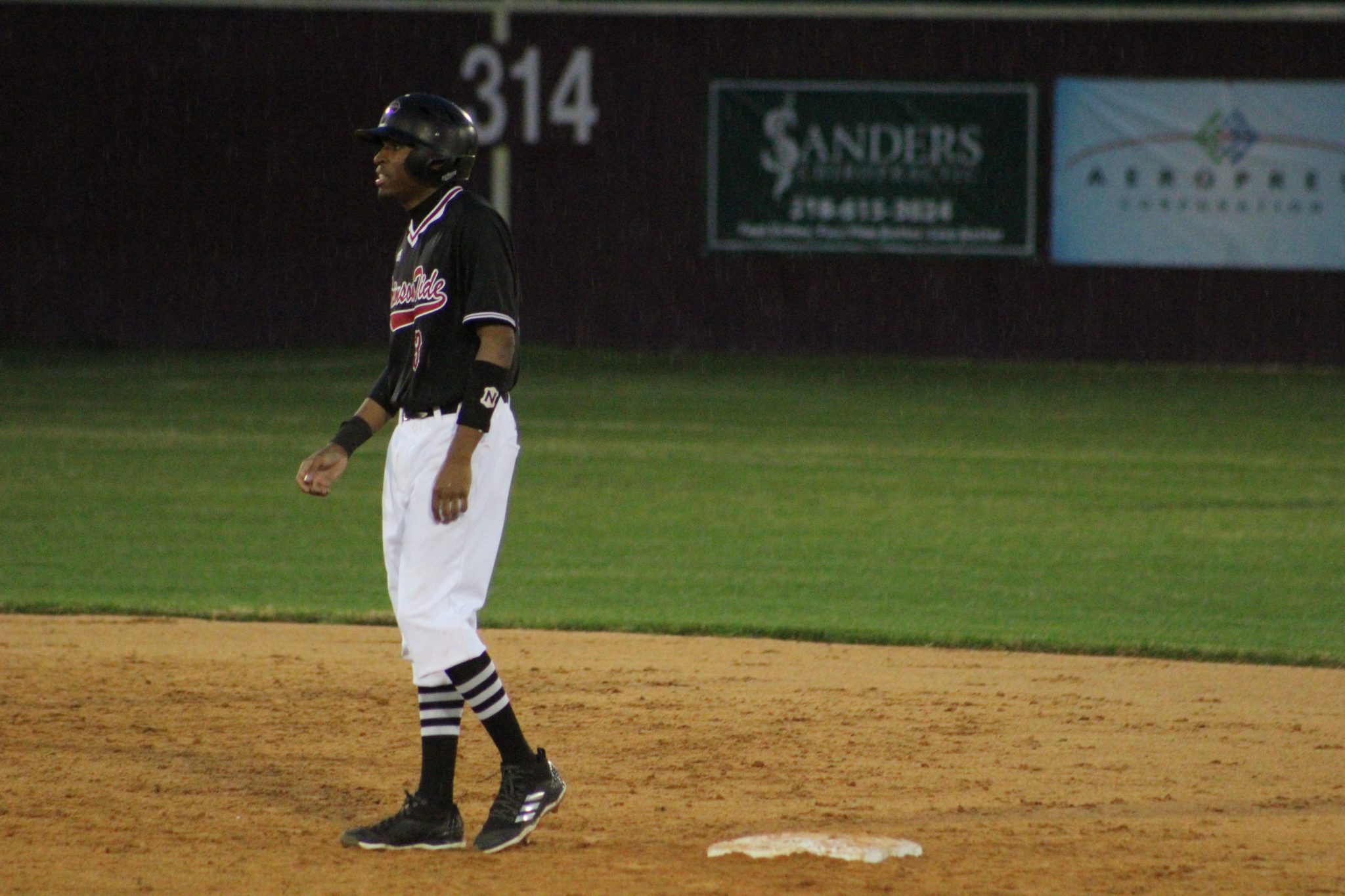 The North Webster Knights won the first game of their season, and the first game of head coach Austin Lay's career, by outlasting the Minden Crimson Tide 4-3 Friday at Griffith Stadium.
It didn't come easy for the Knights (1-0). They were outhit by Minden (1-1) seven to three and committed two errors compared to none for the Tide.
The two teams were scoreless through two innings before North Webster broke things open with three runs in the top of the third.
With two outs, Knights centerfielder Sam Modisette stepped in and doubled to right-center scoring Roc Hawthorne from second base.
After a passed ball and a walk to Kade Garmany, Cameron Tyson stepped in for North Webster and delivered a RBI single leaving the runners at third and first once again. The Knights' third run would cross home plate on a ball to the backstop, as Minden found themselves in an early hole.
In the bottom of the fourth, Connor Davis drove in Trevor McLean to cut the deficit to 3-1 for Minden, but the Knights added another run thanks to more wild pitch/passed ball situations for the Tide.
Trevor McLean reached with a two-out single in the bottom of the sixth for Minden, followed by Haynes Mandino who was hit by a pitch.
Davis stepped back in and delivered a shot to deep left field to score McLean and Mandino; however, Davis was thrown out trying to stretch the play, ending the inning.
Minden would get one runner on in the bottom of the seventh when Garmany walked John Volentine with one down. Garmany settled down and got Cameron Dollar to groundout, followed by a line drive to second by Jalien Moore to end the game.
Dollar got the start for Minden on the mound and went just 3 innings before giving way to Carson Fields for 2.2 innings and John Volentine for 1.1 innings.
Fields was charged with the loss for Minden.
Davis was red-hot for the Tide, going 3-3 (3B, 3 RBIs); McLean went 2-3 and scored 2 runs in support; Rodney Johnson and Hunter Wilkes had singles for Minden.
Modisette led North Webster with the RBI double, followed by Tyson with an RBI single and Howard with a single. Howard (1-0: 6 IP, 7H, 5K, 2 ER) was the winning pitcher for the Knights.
Garmany earned the save.