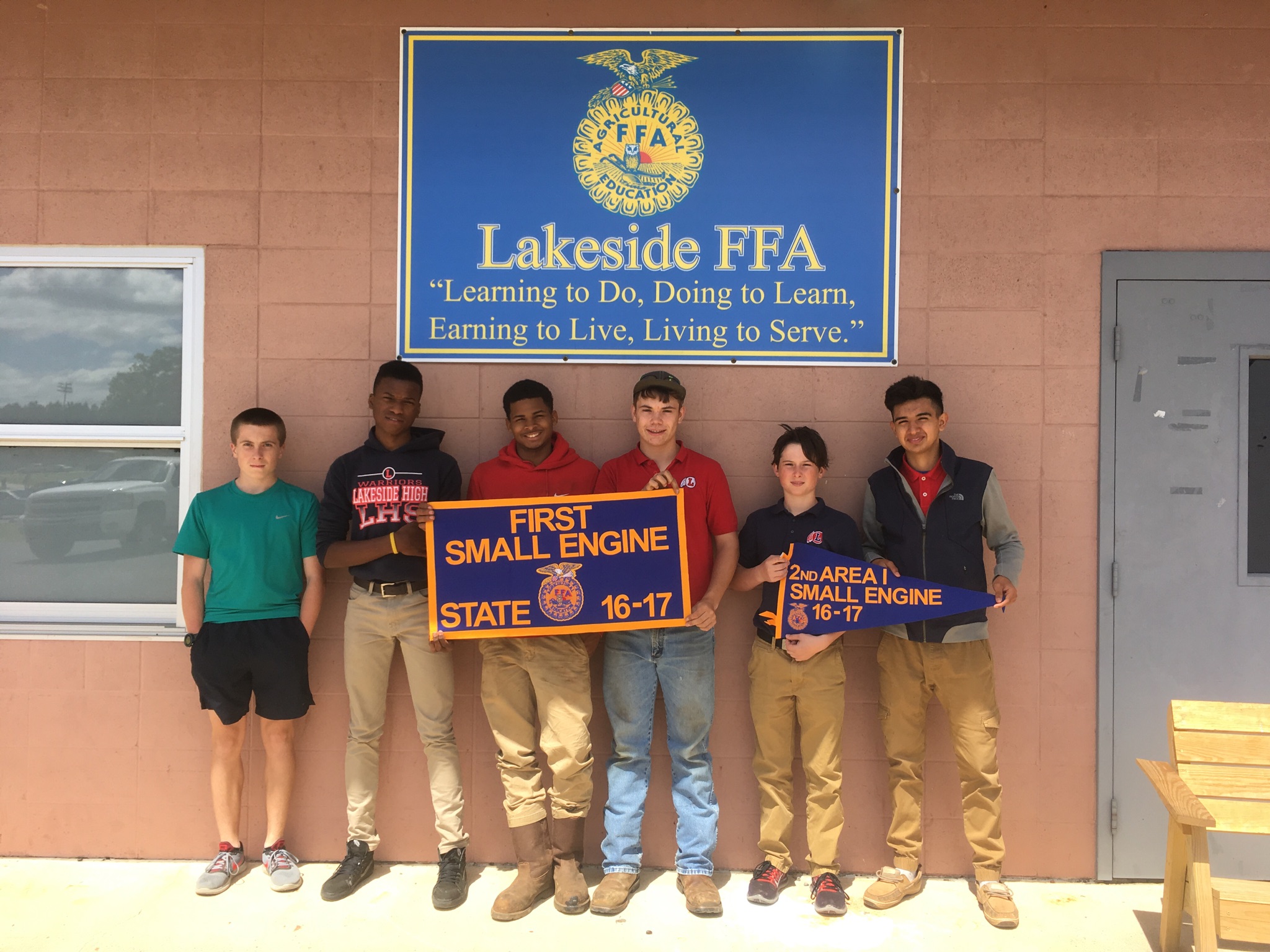 Two Lakeside students earned the highest marks achievable in small engine repair during the state championships held recently at LSU in Baton Rouge.
Lakeside's Jonathan Jones and Bradley Sparks earned the state championship and $10,000 each in scholarship money to a mechanical trade school.
"We've been training since December with small engines," said Lakeside's Agriculture instructor Josh Utley. "These students put in many hours to be the best they could be. People were coming up to us from much bigger schools and asking where Lakeside was. We made a big impression, and I'm very proud of what they achieved."
The state competition saw Jones and Sparks compete in a three-phased championship. First, they had to take a comprehensive written exam on small engines. The second phase featured an identification test on engine parts. Finally, one member of the team had to perform an engine assembly while the partner troubleshot areas as judges placed "bugs" in the machine.
"They had to figure out was wrong and how to repair it," Utley said.
Lakeside's first competition of the season was at Ouachita Parish High School where the Warriors earned third place. They next hosted a competition where they took top spots. The showing thus far made them eligible for area competition at Louisiana Tech where Jones and Sparks took second place before moving onto state where they took top place.
"We couldn't be more proud of what those young men and Mr. Utley achieved," Lakeside Principal Denny Finley said. "This is the first year we have offered such a program at Lakeside, and it speaks volumes about what we can achieve at our school."