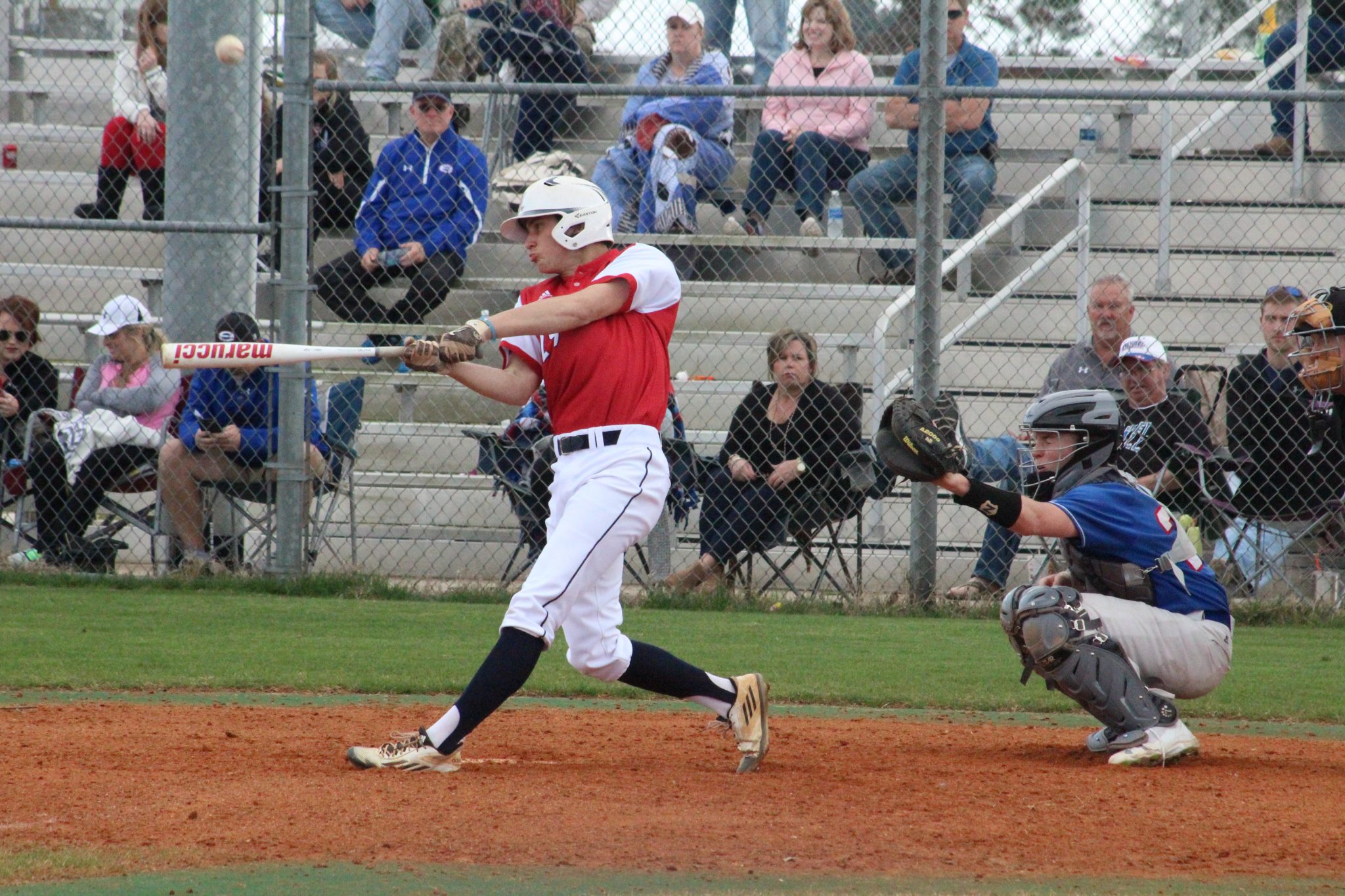 STONEWALL – The Lakeside Warriors won the opening game of their season in dramatic fashion, with a 7-6 walk-off victory over Southwood.
The Warriors got a fantastic effort on the mound from Brayden Jones who gutted out six strong innings, allowing five runs on seven hits while striking out 10 batters.
In what was a back-and-fourth ball game, Lakeside went into the bottom half of the seventh inning down 6-5.
The inning started with a double by Jake Gray who had already homered earlier in the game. Following a walk and a single, the bases were loaded for Lakeside, only for the next two batters to strikeout and fly out.
Down to their final out, Lakeside sent Hayden Humphrey to the plate and he delivered with the game-winning two-run single to set off a wild-celebration for the Warriors.
Gray pitched the top half of the seventh to be the winning pitcher. Humphrey finished 2-4 with a double and 2 RBIs, Colton Carter went a perfect 3-3 with a RBI. Cameron Gray and Gavin Jones each drove in runs for Lakeside.
Lakeside will play two games Saturday: the Warriors face Breaux Bridge at 1 p.m. at North DeSoto and take on Captain
Shreve on their homefield at 6 p.m.
Minden vs. OCS
Home field advantage was non-existent for Minden against Ouachita Christian School, as the Eagles defeated the Crimson Tide 13-3 in five innings.
OCS jumped out to an 8-0 lead before Minden struck back with a 3-run third inning to cut the deficit to five. That's as close as it would get.
OCS scored four more in the fourth, added one run in the fifth and retired the side to end the game early. Greg Herman was the losing pitcher for Minden.
Jalien Moore had a 2-RBI single and Trevor McLean had a run-scoring single to lead the offense.
Minden plays two Saturday as well. The Tide will play Breaux Bridge at 11 a.m. before facing St. Mary's at 3 p.m.
North Webster vs. Captain Shreve
Early errors doomed North Webster in a 20-3 loss against Captain Shreve.
Riley Orr blasted a solo shot to lead the Knights offense, AJ Stephens doubled and Sam Modisette went 2-3 with two singles.
North Webster meets Northwood, Friday at 5 p.m. at Loyola.