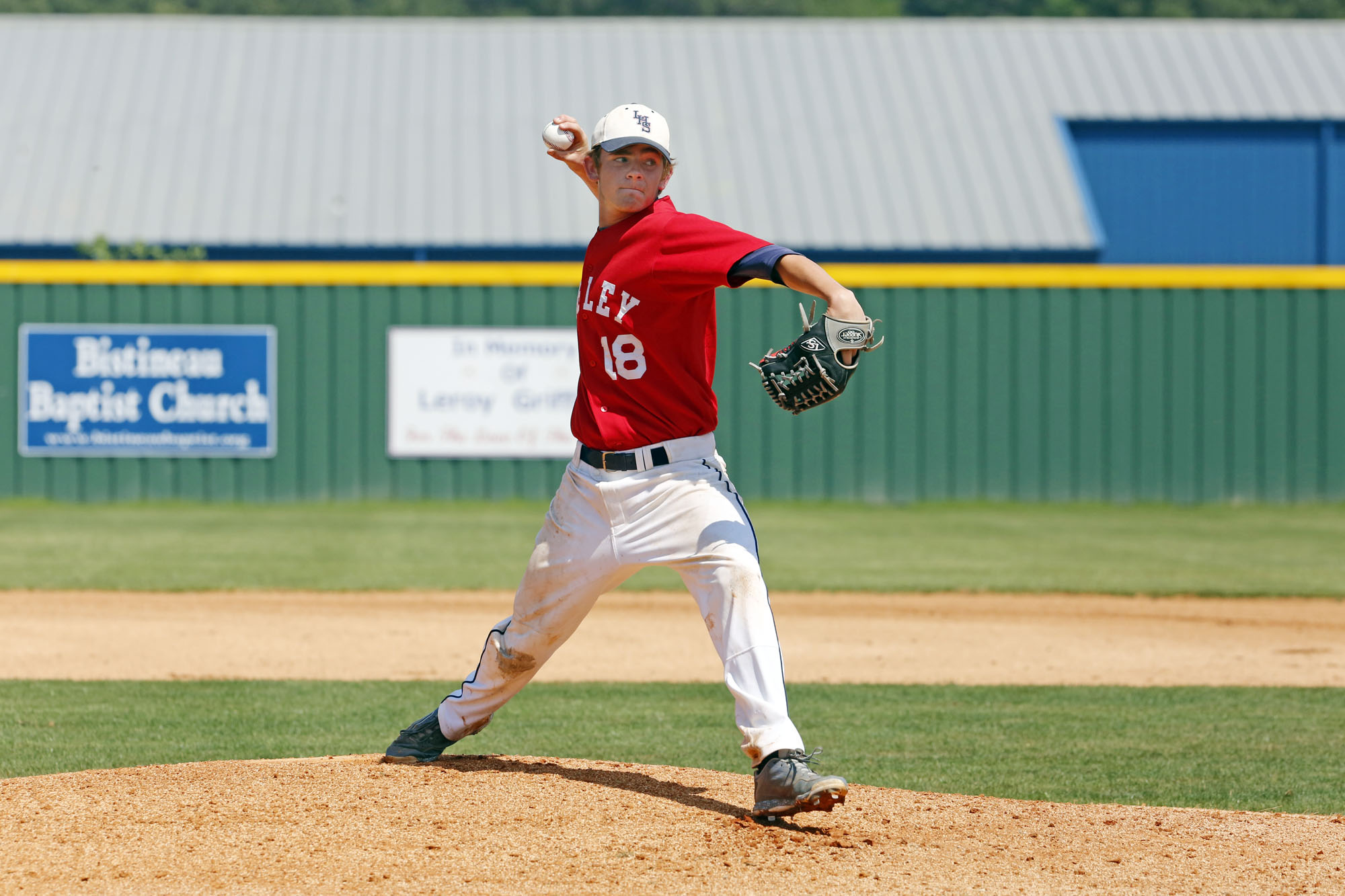 SIBLEY – When Bob Gray took over the Sibley High School baseball program in 1985, it marked the emergence of a perennial power in LHSAA baseball, and Saturday, April 25, the town of Sibley and Lakeside High School held a special ceremony prior to the Warriors' game with Evangel to honor the 2015 senior players, 1990 and 1991 state championship teams and the man responsible for bringing big time success to a small town, Gray himself.
"The English language hems you up sometimes," Gray said. "Sometimes there aren't enough words to describe what you're trying to say. It was one of the most special days of my life.
It's something I did for 30 years and loved every day of it. Those guys from the old teams that showed up made it even more special. I would like to thank all the people that went through the trouble to put it together."
Lakeside Principal Johnny Rowland and Mayor of Sibley Jimmy Williams took turns sharing sentiments about Gray. Then, long-time friend and Gray's personal scout Pete Brunson and Rita Bates who has ran the concession stand at home games for nearly two decades, presented Gray with customized bats, made from the heart, in honor of Gray's 609 career wins as leader of Lakeside baseball.
More importantly, Mayor Williams ended the ceremony by dubbing April 25, 2015 as Bob Gray Day.
And boy, was it ever his day.
On the field, the Warriors dismantled the Eagles using the same winning formula they have for 30 years under Gray: hitting for contact, moving runners with precision bunting and applying pressure on the basepaths.
"It was a blueprint," Gray said of the game. "The first part of the game was all about me, the second part was all about those kids. They were nervous about the old-timers who showed up. We told them they didn't come to see you win, they came to see you play your hearts out."
Gray's nephew, Cameron Gray and senior Luke Griffith, were outstanding on the mound, limiting Evangel's opportunities and never getting in any real trouble.
Logan Clark was big for the Warriors in the leadoff spot, starting the game off with a double.
Then, Josh Prince blasted his sixth homer of the season to the deepest part of the park for a two-run dinger to give Lakeside an early lead.
After back-to-back walks by Griffith and Jake Gray, senior Thomas Lambert stroked and RBI double to score.
Coulson White singled to start the second, bringing up Prince who delivered like he has all year with an RBI double.
In the fourth, Griffith delivered with an RBI single to score Coulson White.
"We've been waiting on our bats to wake up," Gray said. "They seem to have done that. Maybe we're coming around at just the right time. If we're going to last long in the playoffs we're going to have to do those things we did against Evangel are going to have to happen."
Cameron Gray pitched five innings, striking out four, allowed seven hits and giving up one earned run.
Then the crowd was treated to a special moment, as Jake Gray dug in to lead off the inning.
Already leading 5-1, Gray turned around a first pitch fastball, sending it soaring way over the left field fence; a no-doubter to give Lakeside a 6-1 lead.
Coach and son shared a spirited fist-bump as Jake came around third base.
"'Good lick Jake' means the world to him," Bob Gray said. "And 'thanks Dad' means the world to me. That was the extent of the conversation."
Lakeside tacked on a few more insurance runs late and at this point, there was no other way to look at it.
Whether you were hitting, pitching or orchestrating the whole show from the third base coach's box, It was a great day to be a Gray.
"I guess one way to put is this is how you shuffle an old goat out of the gate," Gray said.
Another way to put it: this is how you honor a legend.