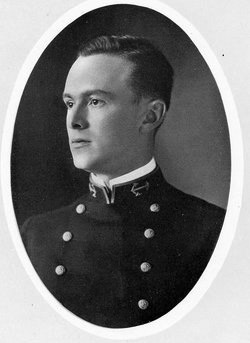 One of the standard "tricks" to generate a local history column is to rely on what happened in the community at a certain landmark point in the past – seventy-five or one hundred years for example.
So, as I began the process of writing columns once again, I turned to that tactic for this week's article. I perused the Webster Signal for Friday, March 22, 1918. My original plan was to compile several stories of interest in that issue and perhaps include an image of an ad showing prices of that era.
While I found many interesting stories, some I will be using later, one article on the front page proved to provide more than enough material for a column all by itself.
So, today I will be writing about a unique heritage for a relatively land-locked community such as Minden, a group of highly ranked naval officers who claimed Minden as their hometown.
The headline of the article that sparked interest was: "Minden Naval Boys Have Been Advanced."
The story related that the three men: Penn L. Carroll, Ellsworth Webb and Christopher C. Miller had all received recent promotions in the US Navy as the US was nearly a year into fighting World War I.
Carroll had moved from Lieutenant to Lieutenant Commander, Webb from Lieutenant Junior Grade to Senior Lieutenant, and Miller from Ensign to Lieutenant Junior Grade.
In today's column we will look at the careers of these three men, all graduates of the United States Naval Academy.
Penn L. Carroll
Penn Leary Carroll, was born in Minden on February 17, 1886, the son of George Stephens Carroll and Lavilla Everett Tompkins.
His future career in the US Navy was probably influenced by his uncle, Captain John Thomas Tompkins, 1894 graduate of the US Naval Academy who died in 1927 while stationed in the Canal Zone and is buried in Arlington National Cemetery.
Interestingly, Penn Carroll's father was one of the first known victims of a fatal automobile accident here in Minden.
George Carroll, who had served in Washington for several years as a secretary to Congressman John T. Watkins of Minden, was struck by an auto on July 8, 1921, while attempting to cross the street from near Webb Hardware to the Minden Post Office.
He suffered severe injuries and died in a Shreveport hospital about a week later.
After completing his primary education, Carroll was accepted into the United States Naval Academy (an acceptance probably facilitated by his father's position on the staff of Congressman Watkins).
He graduated from the Academy in the Class of 1909 and entered active service. He served honorably through World War I and World War II, gaining his final promotion to the now defunct rank of Commodore (equivalent of a Brigadier General in the Army) in the Summer of 1945, while serving as the deputy Chief of Staff to the commander of the 7th Fleet.
Earlier during his career, he had served as commander of several ships, including the battleship the USS Mississippi.
He left command of the Mississippi to join the faculty of the Naval War College in Newport, Rhode Island where he served from late 1941 to 1942.
After the war, he returned to the War College and served from 1947- 48 where he developed the college's Strategic Problems and War Games.
Carroll retired from the Navy in 1948 and later joined the faculty at the Instituto Technologio de Monterrey in Monterrey, Mexico. He was still serving there at the age of 75, when he died of a heart attack on Sunday, December 10, 1961.
Carroll was buried at the Frankfort Cemetery in Frankfort, Kentucky.
Richard E. Webb
Richard Ellsworth Webb, was also a member of a distinguished local family. He was born on September 19, 1892, the son of Walter Hill Webb, Sr., who served two terms as Mayor of Minden from 1906 – 1910, and Juanita Steele Webb, formerly of New Orleans.
Webb graduated from Minden High School and was appointed to the US Naval Academy on June 11, 1912.
Webb graduated from the Naval Academy with the Class of 1916. Less information about his military career is accessible online, but he rose through the ranks over the years.
After the conclusion of World War I, he married Kathleen Mitchell in Denver, Colorado on June 20, 1919. Kathleen had served in the US Signal Corps in France during 1918 – 1919.
Kathleen Webb received a passport to study overseas in France and Belgium in December 1920 and at that time, Ellsworth Webb was serving as a Lieutenant on the USS North Dakota, a battleship that was docked at the Brooklyn Naval Yard.
From 1929 – 1932 he served as commander of the destroyer the USS John D. Edwards with the rank of Lieutenant Commander.
By April of 1940, he had risen to the rank of Commander and was stationed at Pearl Harbor working to prepare for the movement of the fleet from its former home in San Diego to Pearl in May of 1940.
In 1946, Webb, who by then had reached the rank of Captain, was awarded the prestigious Legion of Merit for exceptionally meritorious conduct in the performance of outstanding service to the Government of the United States.
The particular action that earned the award was his achievement in organizing and directing the Naval Base at Subic Bay, Philippine Islands from November 1944 to August 1945.
He retired from the Navy as a Captain in 1947 and moved to La Jolla, California where he lived with his wife until her death in 1975.
Shortly after that, he moved to Pearland, Texas, to live near a nephew. He was living in Pearland when he died of congestive heart failure on January 7, 1979 at the age of 86. He was cremated.
Christopher C. Miller
The youngest of the Minden trio and the one who achieved the highest rank was Christopher Chaffe Miller.
He was born on August 16, 1897, the son of Robert Hyneman Miller and Treeby Chaffe Miller.
Christopher was accepted to the US Naval Academy in June 1914 as a member of the Class of 1918. While at the Academy he was a member of the baseball team.
When the US entered World War I on April 6, 1917, plans changed. The Class of 1918 had their tenure at the academy shortened to three years and the Classes of 1917 and 1918 graduated together on June 29, 1917, and immediately went onto active duty in the Navy.
As reflected in the Signal story of March 1918, after about nine months of service Miller had earned his first promotion from Ensign to Lieutenant Junior Grade.
Over the years he gradually climbed the ladder in the officer corps.
By 1936, nineteen years after his graduation, he had reached the rank of Lieutenant Commander and was on the staff at his alma mater, the Naval Academy.
By 1939, Miller had achieved status as a Commander and was stationed at Norfolk, Virginia. Effective January 1, 1942, he was promoted to Captain.
During 1943 he assumed command of the cruiser, USS Mobile and had charge of that ship during 11 major Pacific operations.
By 1949, he was commander of the reserve ship division of the First Naval District in Boston, Massachusetts.
While holding that position he earned his final promotion to the rank of Rear Admiral. Rear Admiral corresponds to the rank of Major General making Christopher Chaffe Miller, one of the highest ranked military officers to claim Minden as home, outranked only by two Air Force Lt. Generals: David Wade, born in Minden, but reared at Holly Springs; and Arnold Braswell, a 1942 graduate of Minden High School who served as the Cadet Brigade Commander at the US Military Academy.
Late in 1949, Miller retired from the Navy and soon began attending classes at the University of California at Berkeley.
Following two years of study he became a member of the faculty (following the career path of his sister, Joan Miller, a longtime English professor at LSU.) Miller was serving in that capacity when he fell ill in 1954.
Christopher Chaffe Miller died on April 19, 1955, at the age of 57. He was buried with full military honors in the Golden Gate National Cemetery at San Bruno, California.
I can remember as a child finding it strange that the great Admiral Chester Nimitz was born and reared in land-locked Fredericksburg, Texas.
Later I learned it was the influence of his grandfather, a former sailor in the Imperial German Navy, who influenced his career choice.
So, I was equally surprised when I learned of the legacy of sailors from high-and-dry Minden.
We have established that Penn Carroll was likely inspired by his uncle, but who inspired John Thomas Thompkins to leave Minden for Annapolis in the 1890s?
Similar questions arise when studying the life of Ellsworth Webb and Christopher Miller.
No clear influences explain their choices, other than both excelled as students in school and for much of our history no higher reward existed for good students than a place at one of the military academies.
Whatever their motives, the career successes of these three men are a part of our heritage here in Minden and a patriotic Echo of our Past.
Minden Historian John Agan's column appears Tuesdays in the Minden Press-Herald.