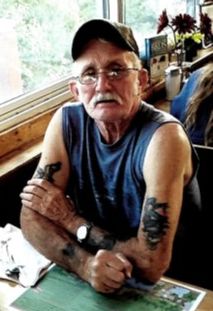 Larry F. Terral "Rooster", age 74, passed away July 4, 2021.  He was born November 3, 1947, in Minden, Louisiana to Frank and Lola Terral.
Larry served in the U.S. Army for three years.  He was a member of Antioch Baptist Church.  Larry lived in Minden and worked as a floor laborer.  He loved to hunt and fish. 
Larry is preceded in death by his parents, Frank and Lola Terral; brothers, Jerry and Bobby Terral; sisters, Betty McCarthey, Wylma Brown, and Katie Block.
Larry is survived by his daughter, Angie; brother, Keith Terral; and sisters Brenda McDaniel and Renee' Brogdon (Carl). And a host of nieces and nephews.
A memorial service will be planned at a later date.
Aulds Funeral Home
7849 East Kings Highway
Shreveport, Louisiana 71115
318-797-8124