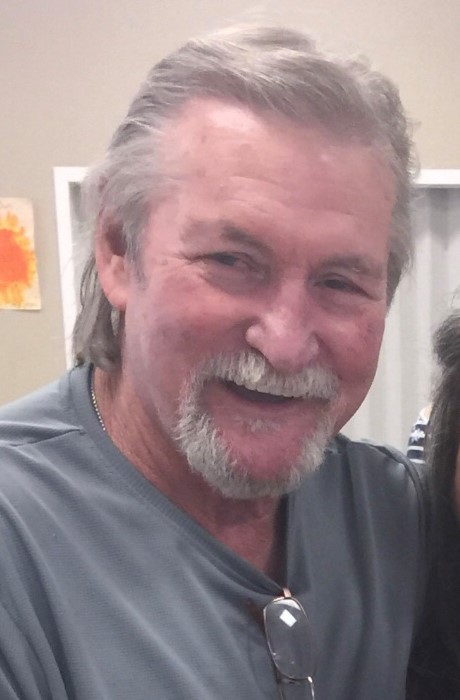 His journey began on March 28th, 1949 in Morton Mississippi. He was born to Gracen and Ruby Phillips.
Larry grew up with 3 sisters and 1 brother.
He loved football and was very good at it, but he met and fell in love with Jo Ann Aldy and made her his bride on September 29, 1966. 
The following year they had a daughter, Tina, and in "69 a son Larry (Bubba), in "70 another son was born Mike, and in "71 a daughter Tammy.
He worked very hard to take care of his family, for most of his life he was a seismographic driller in the oilfield. His profession took him all over the U.S. where he met and made many friends. One of his favorite places to live was on False River, in New Roads, LA.
He retired in 2015 from Omni Energy Services, and in 2016 after 49 years of marriage he lost his great love Jo Ann in a long battle of Cancer, followed by his 2 furry companions Sissy and Scooter.
After the loss of Jo Ann he struggled with navigating life without her. In doing so he explored his love of Music by playing guitar and song writing. He enjoyed time with his many grandchildren and going to the race track.
In 2017 he became very sick, first he began having trouble with his heart, then he was diagnosed with Carcinoid and then Endocarditis. After a long battle to regain his health the Lord called him home on June 5, 2021.
He was preceded in death by his wife Jo Ann Phillips, Parents: Gracen and Ruby Phillips, Sisters: Faye Chambers, Barbara Phillips, Brothers: Bobby Phillips, Jerry Phillips, Son-in-law: Mike Essex, Great Granddaughter: Thea Jane Phillips.
Left to honor his memory are his children Tina Aultman(LaRue), Larry (Bubba) Phillips (Kelli), Mike Phillips (Aubrey), Tammy Essex. His sisters Linda Carter (Jimmy), Glenda Crout (Doyle), his 17 grandchildren, and 42 great grandchildren and numerous nieces, nephew, cousins and friends.
Our hearts are broken but we are rejoicing that his battles are over and victory has been won.
We would like to thank everyone who prayed, visited, called, text, and brought food, or supported us in any way. A very Special Thank You to Dr. Konduru and all the medical staff at WK North Medical Center.
Services for Larry will be held Wednesday, June 9, 2021 at 10:00 a.m. at Rose-Neath Funeral Home Chapel in Minden, Louisiana with Pastor Louie Foerster officiating. Interment will follow at Ethans Gate Cemetery in Heflin, Louisiana. The family will receive friends from 5:00 until 7:00 p.m. Tuesday, June 8, 2021 at Rose-Neath Funeral Home.
Pallbearers will be Jay Aultman, Payton Phillips, Brandon Eichelberger, Gracen Phillips, Gabriel Phillips, and Gannon Phillips.
Honorary pallbearers will be Jason Tomlinson Matthew Potter and James Mixon.
Rose-Neath Funeral Home
211 Murrell Street
Minden, Louisiana 71055
(318) 377-3412