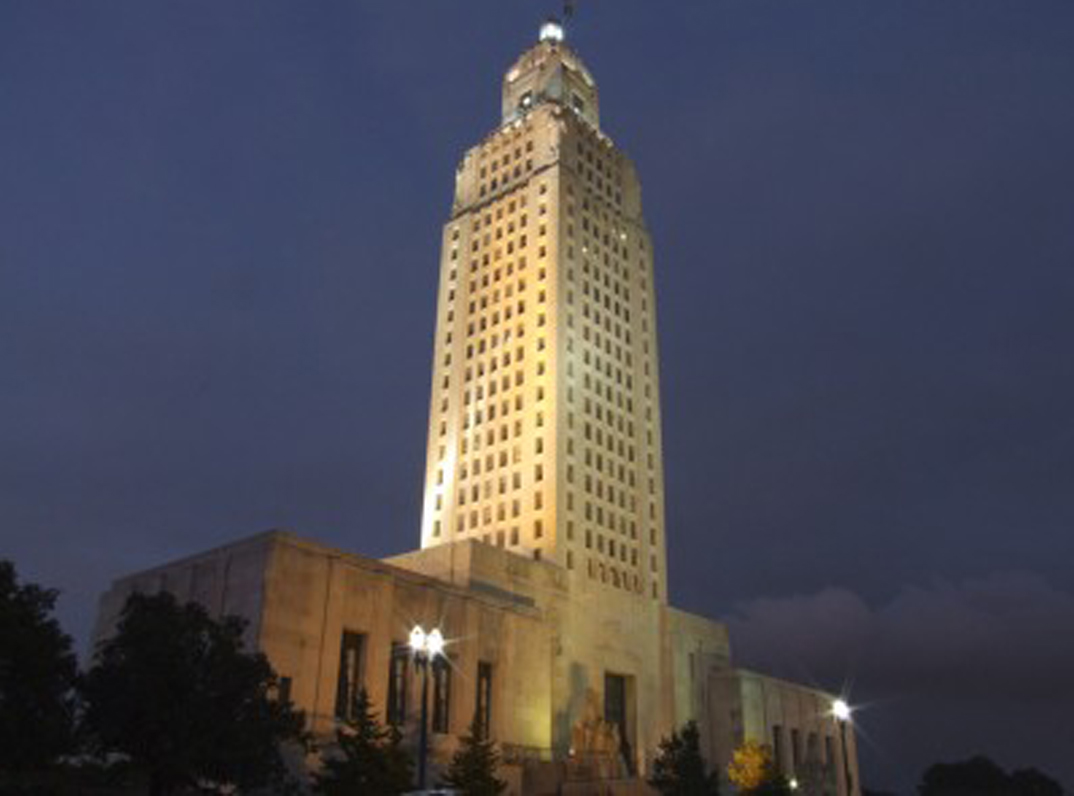 BATON ROUGE — Lawmakers refused on Friday to intervene in the latest budget dispute between Gov. John Bel Edwards' administration and Attorney General Jeff Landry, telling both sides to work it out on their own.
Landry complained to members of the joint House and Senate budget committee that two of his budget requests were stalled by the Edwards administration, rather than advanced to the committee for consideration. The attorney general suggested the delay was politically motivated.
Commissioner of Administration Jay Dardenne said the requests were denied based on policy and legal decisions, not politics.
Though his requests weren't on the committee's agenda for Friday, Landry showed up to talk about the dispute, saying: "We would appreciate some direction as to how y'all believe we should proceed."
After hearing from both sides, committee members said Landry should negotiate with Dardenne and follow the traditional process for midyear budget adjustments.
"You're a pretty smart guy. You can get together with them and make this work," Senate President John Alario, R-Westwego, told Landry.
The dispute is the latest in a series of clashes between the Republican attorney general and Democratic governor since the two men took office in January.
The attorney general's office, like other state agencies, must seek approval from the governor's Division of Administration and the budget committee to shift dollars among programs midyear.
Landry wants to beef up his office's spending on Medicaid fraud investigations with available dollars in his agency. He's also seeking $850,000 from the state health department to defend Louisiana's new abortion laws, which are being challenged in a federal lawsuit.
Dardenne said other agencies involved in investigating Medicaid fraud cases didn't get increased funding. Landry's request to hire 14 new employees and add 14 new cars to his office seemed out of line when Louisiana faces a deficit from last year that could reach up to $300 million, Dardenne said.
"The timing of this, in my view, is just not appropriate," Dardenne said.
Landry said increased fraud investigations could generate significant savings for the state that could alleviate budget problems. Rep. Lance Harris, R-Alexandria, urged the Edwards administration to consider the request.
"If we can get it done, I surely would appreciate it from a taxpayer standpoint," Harris said.
On the abortion lawsuit, Dardenne said Landry improperly sought to take money from the state health department. Edwards' executive counsel Matthew Block questioned why the attorney general needed so much to pay for outside counsel and experts in the case.
Elizabeth Murrill, an attorney in Landry's office, said the office was willing to shrink its request. But she said the health department is a defendant in the lawsuit and should have to "contribute some to the defense."
"I need expert witnesses. I need a budget to be able to litigate this case. It is enormous," Murrill said.
Rep. John Schroder, R-Covingston, said the disagreement seemed to be "just politics." He said Dardenne and Landry should have met personally before the dispute spilled into Friday's committee meeting "whether you all like each other or not."
"We've got three-and-a-half more years to deal with each other. Do you really need legislators like me to come sit in a room and be referees?" Schroder asked.