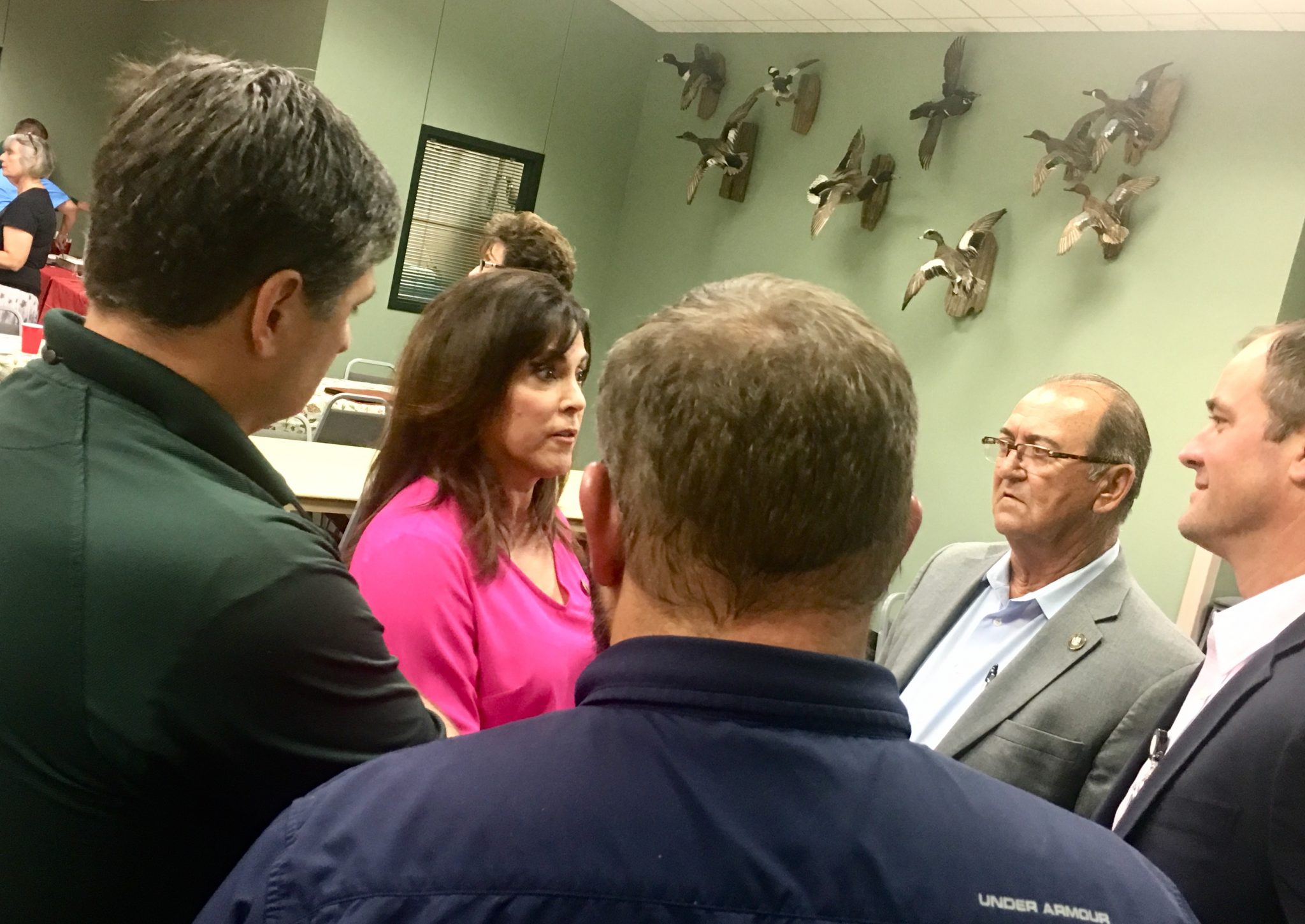 Special to the Minden Press-Herald
MINDEN — The Department of Wildlife and Fisheries is working hard for northwest Louisiana fishermen and hunters was the message the department delivered Wednesday to area legislative officials gathered at LDWF's Minden office.
LDWF Secretary Jack Montoucet said the agency is continuously battling the giant salvinia problem in Lake Bisteneau and other waterways, along with being mindful of dangerous Chronic Wasting Disease encroaching on the state from Texas, Arkansas and most recently in Mississippi. CWD is a deadly disease that can affect deer.
"I want everyone to know that wildlife and fisheries is committed to make to maintaining and improving the fishing and hunting opportunities of our residents," Montoucet said. "This is Louisiana's Sportsmen's Paradise and we want it to stay that way."
He said LDWF is continuing to make improvements at the area wildlife management areas and work to improve the conditions at area lakes.
State officials attending the meeting, included Representatives Larry Bagley and Dodie Horton and Senators Ryan Gatti and Barrow Peacock. State Parks Director Gene Reynolds also attended.
Montoucet told the group that the department is doing its best to cut its own expenses because the LDWF foresees financial troubles based on license fees that have not kept up with the cost demands on the LDWF. It has been 18 years since the department raised license fee, he said.
LDWF does not receive funding from the state. Instead, it is basically funded by revenue from the sale of licenses. The department offered a plan for state legislative approval to consolidate its licenses from 117 to 30 and to increase fees in some licenses. The change would have resulted in about $10 million in revenues.
The proposed legislation was voted down in the recent legislative session.
Otherwise, Montoucet said the department expects deficit spending to result in LDWF going to the legislature for the first time for budget funding sometime in 2022.