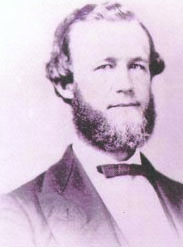 The history of the Grigsby family in Webster Parish will be presented at the Dorcheat Historical Association Museum on Monday, October 8. Minden native, Randy Grigsby will be speaking about his family beginning with the first person with the surname Grigsby to arrive in America in 1660.
The presentation will focus on facts linking family members who served at the Alamo, later arrived and settled in Minden, fought and died at the Battle of Antietam during the Civil War, and experienced the heartbreak of the Second World War. The discussion will conclude with Randy's personal memories of being raised in Minden in the 1950s and 1960s.
This event will be held in the Media/Learning center at the Dorcheat Historical Association Museum, 116 Pearl Street, Minden, La. Museum doors will open at 5:30 p.m., with first-come, first-serve seating. The program begins at 6:00 p.m. Admission is free with potluck desserts and snacks welcome.
For more information, community members can contact Schelley Brown Francis at 318-377-3002, visit the museum's facebook page, or visit www.museuminminden.blogspot.com to sign up for email blasts, Event rental and special tours are available through appointment.
The Dorcheat Historical Association Museum is open Tuesday through Friday from 10 a.m.to 1 p.m. and 2 p.m. to 4 p.m.