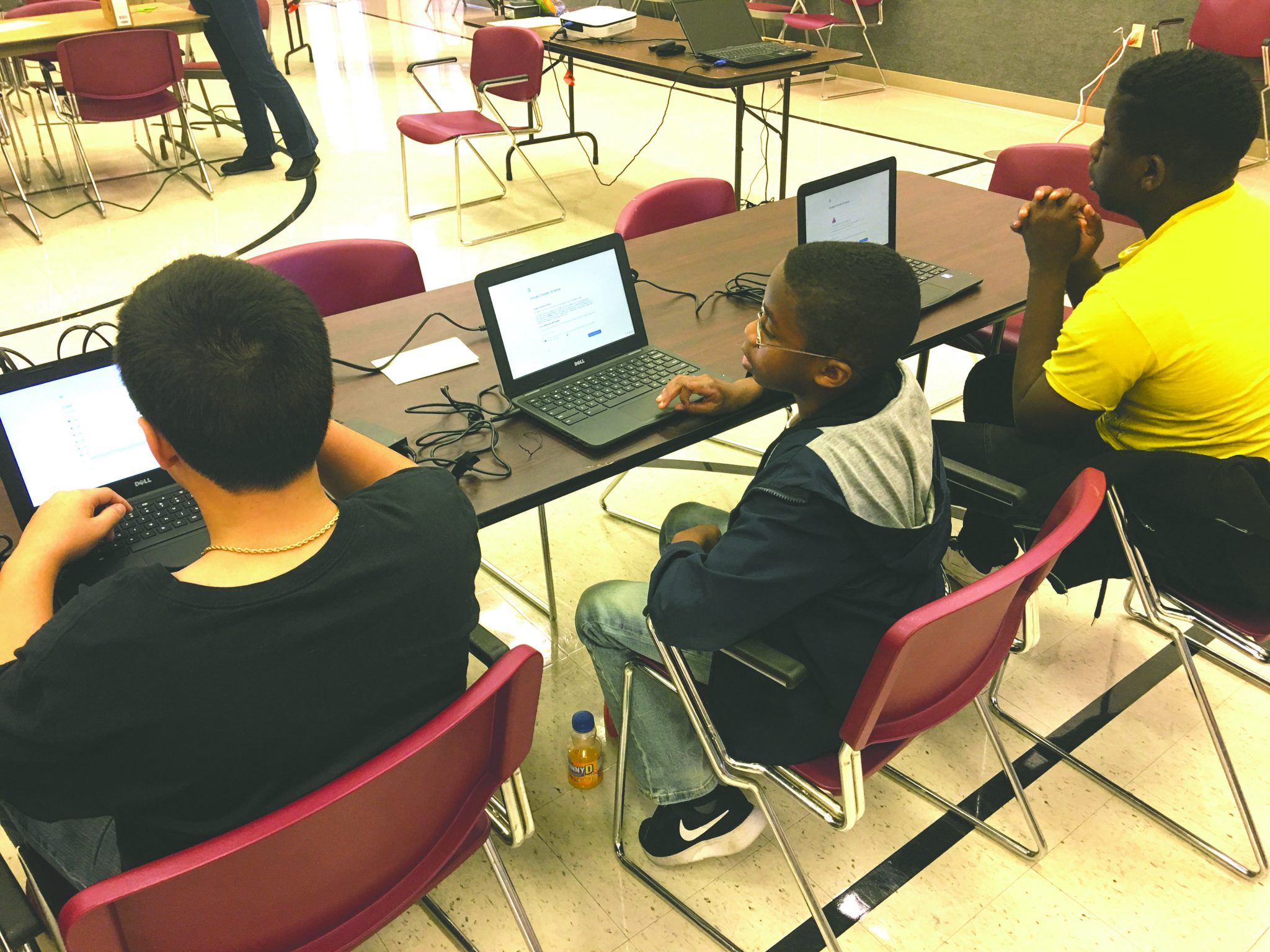 Project Reclaim teaches kids about website design with new Chromebooks
The members of Project Reclaim are all set to start their web design classes after receiving 15 new Chromebooks this Saturday at the Minden Housing Authority.
The idea to start having web design classes at Project Reclaim came when Ron Anderson, Director of Project Reclaim, and Chris Martin and Dana Takach of Basic Matrix in Shreveport, were talking about things they could do that would spark interest with the kids. 
"We were talking about things we could get the kids involved in and it occurred to us 'why not teach them to design websites?'" said Anderson,
"This summer we had one session where (Basic Matrix) came over. The kids got started at 2:30 p.m. and at 4:30 they were still going strong and didn't want to quit. They loved it."
It was then that it occurred to Anderson that this is something he wanted to do at Project Reclaim monthly.
The only thing preventing them from doing so then was the available technology.
"Initially we had four to five laptops, and the concern was that they wouldn't be totally immersed in the technology," said Anderson.
Project Reclaim was able to purchase the Chromebooks after receiving donations from the community.
"We wanted to have enough technology so that all the kids could work with them, so this Saturday we unboxed 15 new Chromebooks. They loved it, they absolutely loved it."
The project they took part in to test the Chromebooks on Saturday was to design a webpage for someone that they admire who was looking for a different occupation. For example, one kid chose to do LeBron James trying to become a Principal. This project had the children experimenting with various fonts and animations to add their own flair to their webpage.
"What we know is that this is a skill that they'll need in the 21st century, really managing and utilizing this technology. It's going to be an ongoing part of what we're doing. The vision is that one day all the kids will have a really well designed and put together a website, and we're just really proud of the effort," said Anderson.