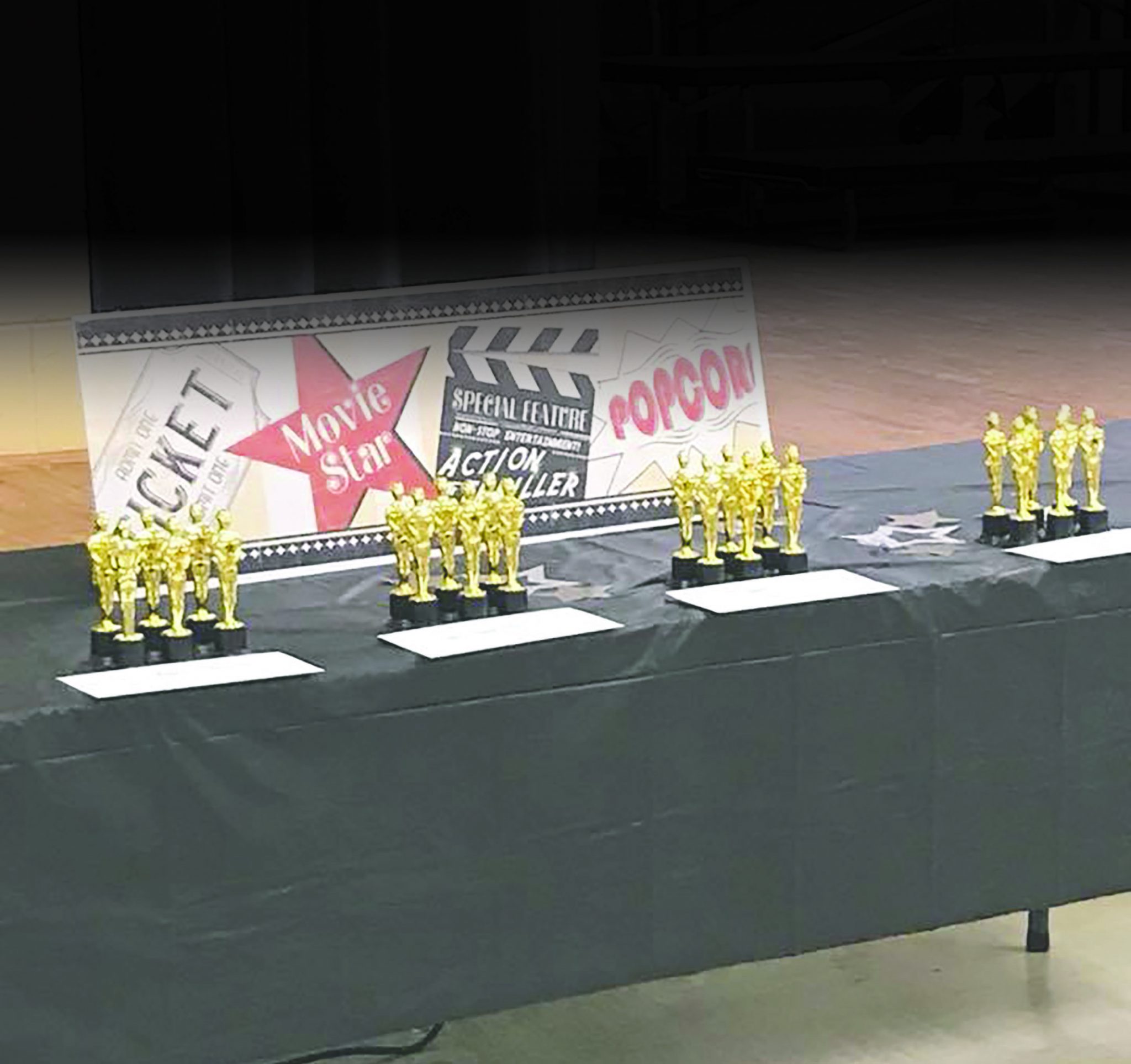 Alexis Nelson brings STEM and ELA together
Hollywood film screenings, iPads, and robotics may not be the traditional things one thinks of when picturing an English class, but one teacher in Webster Parish said these just might be the key to unlocking student learning.
"I like to do different things to get the students engaged and interested," said Alexis Nelson, who taught seventh and eighth grade English at Doyline High School this year. "I'm not the traditional worksheet, desk, and lecture type teacher. We have a different generation of students, and we have to cater to those needs."
Nelson, who recently received a doctorate in Christian counseling, just completed her final year of teaching at Doyline High, having taught in the Webster Parish school system since 2011. In the fall, the Press-Herald told the story of how Nelson received a grant to purchase iPads to help her students create movie trailers about the books they would be reading this year.
Since then, Nelson has received more grants and brought in even more technology to incorporate into her students' learning experience. These include VOYA, Lowe's Toolbox for Education, and KTBS One Child at a Time.
"My dream was to have a STEM-based ELA classroom, integrating the science, technology, engineering, and mathematics," Nelson said. "I finally feel like this year was my dream class. It was flipped, we did activities, and every month I had a STEM project that the kids really enjoyed."
On May 16, after weeks of editing on the new iPads, Nelson's students took their final exams in a unique fashion, presenting their movie trailers in a Hollywood-themed screening called "Lights! Camera! Literature!"
Nelson said the event was well-received and the work helped students improve their reading comprehension and understanding of literature in new ways.
"Now, on the standardized testing, the kids have to do nonfiction passages, which is social studies and science," she said. "So I said 'Well, why can't I integrate it with activities to further enhance their learning?' We pull passages, and I incorporate the technology with that. So they can have another experience instead of just 'Oh, we have to read another dull book.'"
Other technology Nelson has incorporated into the classroom include programmable Sphero balls, which were used as symbolism to provide visual representations of events and concepts.
"You can code them to talk and use their different colors to express different feelings," she said.
Robots were used to depict the events of "Running a Thousand Miles for Freedom," the true story of slaves Ellen and William Craft escaping their oppressors.
"We used an Ozobot to represent the path the slaves took," she said. "The ozobot represented the slave. They had to travel the path from Macon, Georgia to Philadelphia, Pennsylvania, and at every stop [the students] had to talk about what the slaves did on their journey. It also incorporated black history, so we covered a lot with it."
With the school year over, Nelson will be returning to teach in Caddo Parish, where she previously taught for seven years. The technology will stay at Doyline High.
As the nature and needs of today's students continue to evolve, time will tell if Webster Parish educators, like Nelson, continue to adapt to meet them.