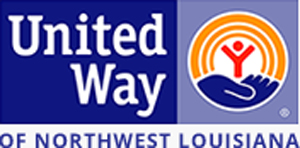 The Community Foundation of North Louisiana and the United Way of Northwest Louisiana have once again joined together to bring better philanthropic services to the citizens of north Louisiana.
In the latest collaboration, both entities have jointly formed Community Resource Management LLC. CRM will oversee Louisiana Initiative for Nonprofit and Community Collaboration, a clearinghouse for information about nonprofit resources and volunteer opportunities in northwest Louisiana.
CRM will host a LINCC and Learn breakfast for nonprofits at 8 a.m., Wednesday, May 27, at the United Way office in Minden, located at 202 Miller Street.
"Throughout the partnership of the Community Foundation of north Louisiana and the United Way of Northwest Louisiana, they have provided a one-stop shop for our region to allow citizens to look in depth at community resources, issues and needs," Susan Campbell, executive director of CRM, said. "I am excited about the possibilities that LINCC can provide northwest
Louisiana by connecting and engaging our nonprofits and our community members."
By combining these similar functions into one enterprise, the two organizations will not only ensure that vital information about the nonprofit community and the services it provides is available to our area's citizens, but we will also save administrative costs by grouping similar services together. CRM is currently working with the Webster chambers of commerce to promote the LINCC website in Webster Parish.
LINCC is a free and easy website that brings community resources together through one portal, providing data, knowledge and interactive tools for effective collaboration between nonprofits, government, funders and workforce development. LINCC provides information on all exempt organizations to assist grant makers, service providers and those wishing to volunteer, contribute and team up with organizations and others dedicated to improving the quality of life in northwest Louisiana.
For more information on LINCC, contact Campbell at 318-221-0582