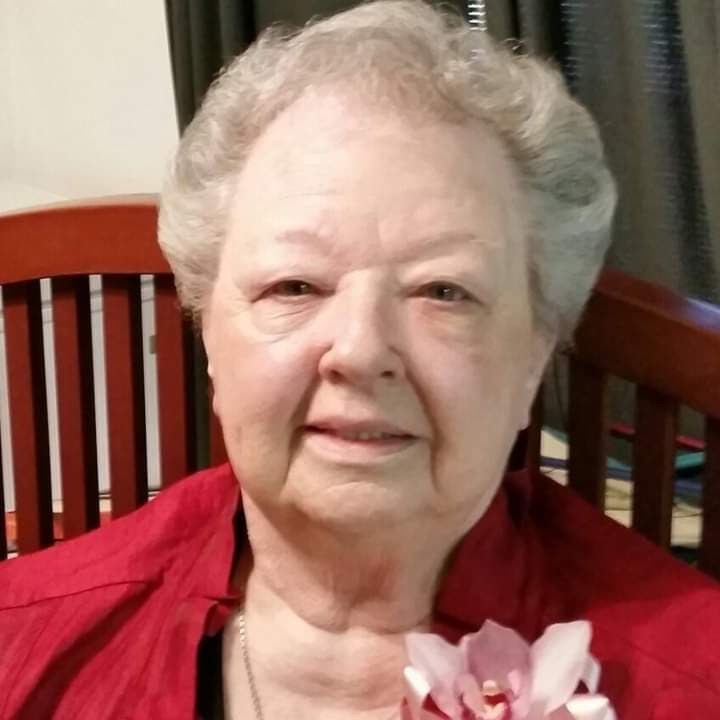 Linnie Laurine Strother Adcock of Coushatta Louisiana was born March 27, 1934, and passed on October 19, 2020. Funeral services will be at First United Methodist Church in Coushatta at 1:00 p.m. on Friday, October 23, 2020. Visitation will be from 11:00 a.m. to 1:00 p.m. Burial will be at Springville Cemetery under the direction of Rose-Neath Funeral Home.
Preceded in death by parents, grandparents, husband, Thomas David Adcock; son-in-law, John Coghill; brother-in-law, Don Lester, and nephew, David Lester.
She is survived by her children, Steve Adcock and wife, Linda, Becky Adcock Coghill, Debbie Adcock Bell and husband, Doyle and Charles (Chuck) Adcock; sisters, Patti Strother, Norma Lester, and Susan Taylor and husband, Joe; grandchildren, Melinda Solomon and husband, Greg, Nicki Babish, Heather Adcock, Jane Cogihill Davidson and husband, Andy, Amy Smelley and husband, David, Aaron Cannon and wife, Jennifer, Lane Bell, Cynthia Bell, Jason Adcock and wife, Chasity, and Jennifer Adcock. In addition to her children, sisters, and grandchildren, she is survived by her "special ones", Judy Ashcroft, 15 great-grandchildren, and a host of nieces, great-nieces and nephews, and friends.
Pallbearers are Aaron Cannon, Jason Adcock, Gavin Adcock, David Smelley, Greg Solomon, Spencer Soloman, Ethan Squires, Taylor Lee, and Tanner Lee.
Laurine was a lifelong educator and began her teaching career in 1956 as a teacher at the
Minden Trade School and then at Minden High School as a Business Teacher (1959-1966). She continued her career at Coushatta High School as a teacher for 20 years and Principal for 18 years. She was an active member of the First Methodist Church of Coushatta.