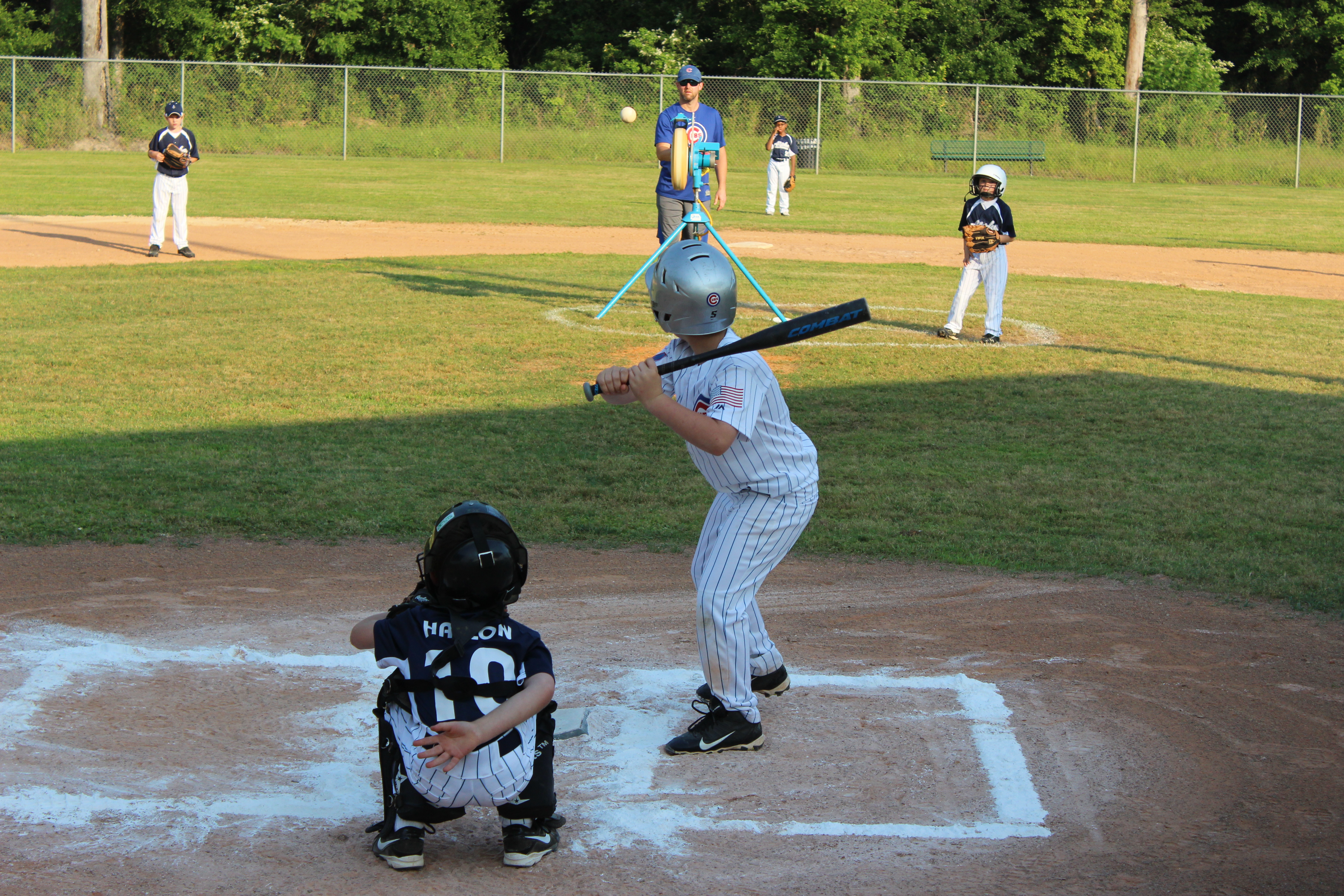 Darlings
Gray's Jewelry 2
Blaze 10
Audrie Teutsch had a double and two singles for Blaze, followed by Lucy Giddens with a double and Riley Robinson, Addi Monk, Hallie Harmon, Landry Thomas, Paiton Levesque and Brooklyn Womack with multiple base hits.
Lauren Barrett led Gray's with two hits and Abigail Clark, Baylee Bonsall, Kalyn Williams and Havannah Edwards all had hits.
Dirt Divas 11
Lions Club 1
Colby Hollis blasted two home runs for the Dirt Divas, followed by Vivian Still who doubled and added two base hits. Lainey Mercer added a double and two hits, Rebecca Mosley had three hits and Anna Williford, Sara Beth Culpepper, Hadley Haynes, Isabella Vise and Mattison Fowler had hits for the Dirt Divas
Alayne Blanks doubled to lead Lions Club, followed by Keily Sumlin and Kendall Cummings with base hits.
Dixie Angels
Fuzion 2
Timberland 3
Caylum Lewis, Elyse Jackson and Brooke Barrett all had hits to lead Timberland to the win, while Lauren Still struck out four batters.
Isis Jackson led Fuzion with a triple, Allee Spigener doubled and Miranda Crabtree, Macey Jackson and Gracie Green added base hits. Molly Fanning struck out five batters for Fuzion.
Ponytails
CWW Fire 9
Gotshall Girls 5
Karli Gotshall had the only hit for the Gotshall Girls, and Taylor Bumgardner struck out five batters for the Girls.
Laney Taylor, Hannah Mosley, Hollie Payne and Alex Reynolds all singled for CWW.
Sky Ranger 19
Subway 7

NuNu Franklin led the Rangers with a triple, followed by Amelia Coleman and Camille Marvin with base hits.
Reagan Lee had the only hit for Subway.
Dixie Belles
First United Methodist 4
Haughton Heat 9
Myers, Compton, Edmunson, Damron and Crumpler all had big hits for Haughton, while Myers added seven strikeouts on the mound in combining to no-hit First United.
Audrey Plants pitched for First United striking out seven.
AA
Lil Soldiers 0
Timberland 4
Clayton Towns and John Rolen had doubles to lead Timberland, followed by Nolan Still, Donovan Weston, Jackson Waller, Levi Miller and Jaiden Franklin with base hits.
Johnathan Bryant had a double for the Lil Soldiers and Brandon Harris added a base hit.
Braves 6
Bandits 5
Landon Finley and Peyton Gray led the way for the Braves with doubles, followed by Trevor Tharpe, Jessi Montoya, Eli Campbell and Gavin Miller with base hits.
Devery Moore, Dustin Clanton, Tanner Johnson, Wyatt Wharton, Spencer Brantley and Brian Williams III all had hits for the Bandits.
Exterminators 7
Elm St. Dental 3
Gavin Davis and Connor Williams doubled to lead the Exterminators. Dylan Backner, Cade Vining, Omar Corley and Ross Hammett added hits.
Seth Mangrum, Ethan Turner and Mason Goodman all crushed doubled to lead Elm Street Dental, followed by Levi Rhodes, Dawson Day, Copeland Cupples and Eli Santelices with base hits.

Wonder Boys 14
Roughneck Rentals 0
Brady Bower, slugged two home runs, Bryson Ranger added a home run blast and a triple, Luke Butcher launchd his first home run while adding a triple and Reagan Coyle also crushed a homer to lead the Wonder Boys to the win.
Easton Sanders added a double, and Gaige Machen and Landyn Huddleston added base hits for the Wonder Boys.
Brady Glover and Gavin Davis had the only hits for Roughneck.

Dixie Youth
Bulldogs 5
Tigers 2

Jonathan Parkerson had a double and single, while Grady Brasher had two base hits and J'Roceyun Scott and Adam Culpepper added base hits. Parkerson struck out 10 batters for the Bulldogs.
Parker Hall had a triple and double to lead the Tigers, while Caleb Rhodes and Trenton McLaughlim added base hits. Jake Walker struck out seven for the Tigers.
Swain's Sluggers 4
Rangers 1

Landon Hopkins and Andrew Fegley had the lone hits for the Rangers.
Jackson Powell singled, doubled and tripled for the Sluggers, while Hayden Brown, Je'Dyah Taylor, Caid Thomas, Keaton Moore, Cale Hollis and Logan Reevs added hits. Brian Foster struck out 10 batters for Swain's.
U.S. Silica 18
Braves 6
Connor Humphreys tripled and singled for Silica, followed by Chance Hammons with a triple, Cole Frazier with two hits and Keegan Frizzell, Xander Turner and Corbin Kendrick with big base hits. Xander Turner also struck out seven batters on the mound.
Ryley Pate doubled and singled to lead the Braves. Matthew Harris, Hunter Guthrie, Wyatt Shepherd and Bladen Jacques added base hits.
Minden Athletic 6
Tide 2
Hayden Engel and Tristan Murray doubled and Jacob Corke and Kyle Spears singled for Minden Athletic. Spears pitched for Minden Athletic, striking out six batters and giving up no hits.
Justin Richardson had two hits, and Seth Johnson added a base hit for the Tide. Justin Richardson struck out six batters for the Tide.
Dixie Boys
Glenbrook 9
Lakeside 2
Nick Mourad singled twice to lead Glenbrook. Trevor McLean and Austin King added base hits.
Drake Austin, Hunter Womack and Braedan Frye had base hits for Lakeside.
Farm Bureau 4
Hebert's Town & Country 4
Abe Rogers doubled and Wesley Dennis, Carson Fields and Camron Dollar singled to lead Farm Bureau. Dollar also struck out five batters on the mound for Farm Bureau.
Cameron Barton singled and A.J. Crow doubled to lead Hebert's.