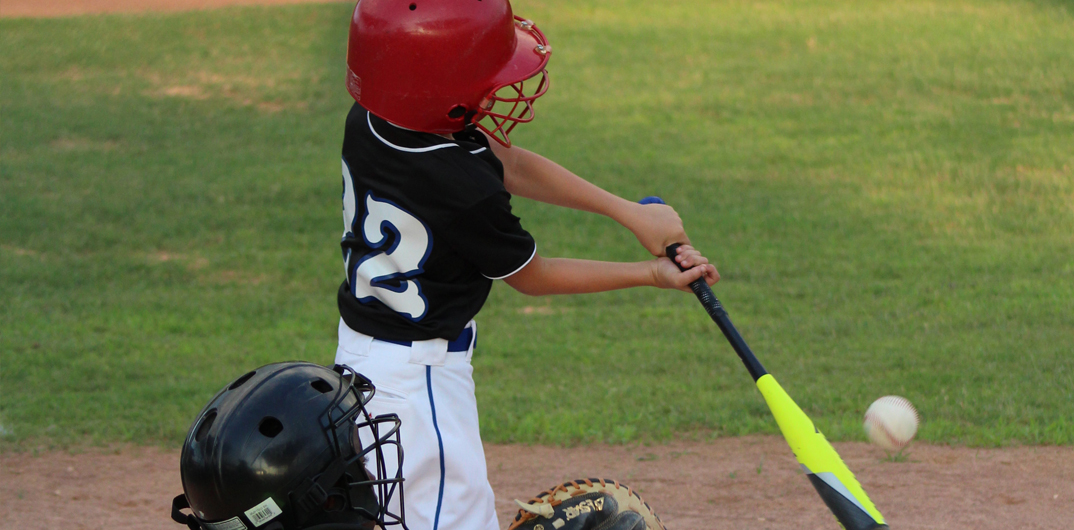 Darlings
Stingrays 7
Bon Temp 2
Gabbi Brown and Marley Black had home runs for the Stingrays, followed by Peyton Levesque with a double and single. Alayna Blanks had two singles and Hallie Harmon, Bailey Mangrum, Tatum Miller, Brooklyn Fair, Cydnee Walker and Isabella Rosenbaum added singles.
Myla Hubbard, Jaydee Tuttle and Aakiyah Allen had two singles each for Bon Temp, followed by Maggie Pesnell, Presli Waller, Maggie Mandino and Jordan Allen with base hits.
Hunters Girls 19
Coleman Appraisals 3
McKenzie McCoy homered, tripled and doubled to lead Hunters, followed by Lindsay Ryan with a home run and two singles, Lucy Giddens with a triple, double and single, Chloe Gorman with two doubles, Grace Anderson with a double and single, Baylee Strickland, Kendall Turner and Daja Hill with two singles and Brooklyn Edwards, Kyndall Eason and Macy McCeachern with base hits.
Sky Savage doubled and singled and Madison Franklin crushed a double to lead Coleman Appraisals. Zoie Salsburg had two singles and Jamie Long had a base hit.
Angels
Pride 3
Twisted Sisters 2
Emalyn Anders hit a home run and Abigail Clark and Ambree Collinsworth added base hits for Pride. Vivian Still struck out six batters.
Katelin Weston and Zaniyah Cooper had base hits for Twisted Sisters. Elisabeth Cage struck out eight batters.
Timberland Elite 12
Lifesavers 0
Elyse Jackson homered for Elite, followed by Colby Hollis and Kenzie Warmack with a double and single each, Landry Synco with two singles and Lily Giddens with a base hit.
No hits were recorded for Lifesaver, but Asia Blow struck out three batters.
Ponytails
Shapell Oil 5
Blue Bombers 7
Mackenzie Lee doubled, while Alee Spigener and Trista Pruitt added singles for the Blue Bombers. Kendall Lyn struck out seven batters.
Camille Marvin had two singles for Shapell and Lexie Coleman added a base hit. Livi McKenzie had nine strikeouts in the circle.
Belles
Glenbrook 15
Pink Pratique 0
Hannah Mosley doubled twice to lead Glenbrook, followed by Alyssa Martin who hit a home run, Kara Bryce doubled, Emma Pitman singled twice and Faith Earnhardt added a base hit.
Mosley struck out six batters in the circle.
Morgan Starkey, Shania Freelon and Quesha Jackson had base hits for Pink Pratique. Holly Estes struck out four batters.
Lakeside 12
Southern Heat 2
Cecily Gurgainers and Ella Nielson led Lakeside with base hits and Gurgainers added five strikeouts from the circle.
Halie Cross doubled for the Heat, while Abbie Green and Abigail Johnson added base hits.
Chelsea Mays struck out four batters.
Coach Pitch
Braves 11
Town & Country 8
Tate Fegley and Davis Powell doubled and singled for the Braves, while Drake Chreene, Kaleb Rolen, Colby Procell and Holden Williams added base hits.
Jude Oglesby, Mason Atkins and Rome Deloach hit home runs for Herbert's, followed by Hagan Hay with two singles and Zack Moseley and Michael Sheets added base hits.
MBL Bank 3
Advanced 3
Bennett Speer tripled and singled, Nolan Waller and Hunter Caskey doubled and Will Brown and Peyton Caskey added base hits for MBL.
Hunter Day, Jesse McKeithen and Jackson O'Brien had base hits for Advanced.
AA
Fundamental Sports 6
Wrecking Crew 9
Brayden Winston, and Hunter Bell homered for the Wrecking Crew, while Malachi West and Kyler Ray doubled. Bryan Mulina had two singles and Gray Gorman, Coltyn Robinson and Jake Boyce added base hits.
Darnell Morris homered for Fundamental, followed by Blake Lewis and Zavius Lewis with two singles and Jakob Frasier, Gavin Miller, Jakaiden Todd and Deveryuan Moore added base hits.
Minden Outlaws 14
Minden's Finest 0
Gaige Machen, Landon Brewer and Jaxon Smith blasted home runs for the Outlaws, followed by Jackson Speer with two triples, Hudson Brown with a triple, Gage Williams and Cash Frizzell with doubles, and Ryan Reagan added a bas hit.
Hunter Walker had a single for Minden's Finest Storage's only hit.
AAA
Apaches 16
Bandits 1
Jakobe Jackson doubled and singled for the Apaches, followed by Garrett Brown with three singles, Landry Powell and Cason Clemons singled twice and Wyatt Whorton, Deonte Jackson and Tucker Pitman added base hits. Jakobe Jackson and Wyatt Whorton combined to no-hit the Bandits.
Wonder Boys 15
Tigers 4
Reagan Coyle doubled and singled, C.J. Davis singled twice and Landyn Huddleston and Bryson Ranger added base hits for Wonder Boys. Coyle struck out six batters.
Jaylun Hawkins doubled and singled, while Al Edwards doubled. Jacob Whitehead struck out eight batters.
Dixie Youth
Elm St. Dental 9
Red Birds 18
Connor Humphrey blasted a home run, Matthew Harris tripled, Matthew Seales doubled and singled, Chase Hammons singled twice and Ashton Stewart had a base hit. Andrew Cooper struck out eight batters.
Hudson Dillard singled twice and Seth Levesque added a hit for Elm St. Dental.
Lions Club 16
Bulldogs 12
C.J. Watts and Cooper Chase had home runs to lead Lions Club, followed by Maddox Mandino with two doubles and two singles. Hayden Harmon had a double, Dayton Sims and Cade Boley added base hits. Mandino struck out five batters on the mound.
Jackson Mayfield, Jacob Hortman and Ty Green had doubles for the Bulldogs, while Nick Mercer, Grady Brasher, Peyton Wells and Drake Freeman added base hits.
Waste Commander 9
Benton & Brown 6
Brandon Winston tripled for Waste Commander. Jake Wilkins doubled. Winston struck out eight batters.
Dexter Smith hit a homerun for Benton & Brown. Kyle Spears struck out seven batters.
Webster 8
Lakeside 4
Keaton Moore tripled, Jeristen Baugh doubled and Trenton McLaughlin singled.
Trevor Randle tripled, while Brian Foster, Adam Culpepper and Krystopher Stewart singled. Hunter Womack struck out six batters.