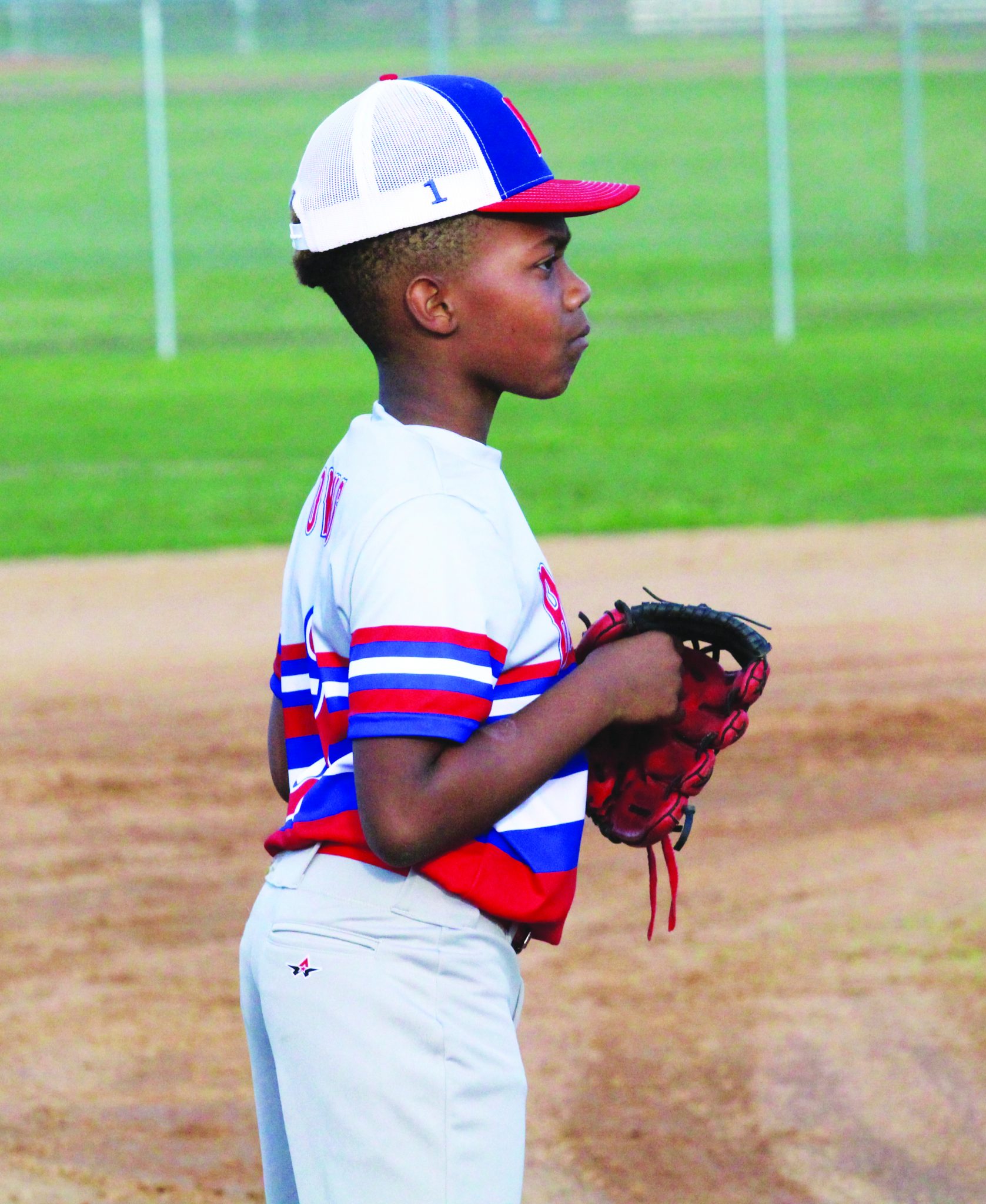 RESULTS FROM THIS WEEK'S ACTION
Baseball has returned to Webster Parish as the Rec Center baseball leagues hit the ground running this week. Here are the results from this week's action.
BOYS
14-U
Webster 20
Premier 1
Jakobe Jackson went for two hits including one home run in the win for Webster.
Bryson Ranger also had two hits. Kaydor Williams led Premier with two hits of his own.
Zander Powell, Landyn Huddleston and Jackson led the way on the mound for Webster, allowing just one run and five hits on the day.
AA
Shotcallers 5
AC Services 4
The Shotcallers held off a late run by AC Services to take the first win of the season.
Gavin Basinger had one triple, and Levi Ray led the Shotcallers with two hits.
Zander Sparks knocked in two late RBI to help AC Services back in the game, but it wasn't enough to get past the Shotcallers.
Shotcallers 8
Pittman's Custom Leather 4
Brantley Foster and Everett Tucker had two RBI each to lead the Shotcallers to their second win of the season and their second win of the day on Tuesday.
Gunner Pittman had two hits for Pittman's as did Colton Cooper.
Dixie Youth
Outlaws 12
Mudrats 7
Kyler Monk and Brock Case led the Outlaws at the plate as they scored nine runs in the fifth inning to secure their first win of the season.
Logan Taylor had one hit for the Mudrats.
Timberwolves 14
Prospects 0
Stills had three hits for the Timberwolves in the win.
Jacob Jefferson had one triple for the Prospects.
AAA
Wonder Boys 9
Tomahawks 8
Sawyer Harris had two hits and Bryson Finley had one triple as the Wonder Boys scored nine runs in the second inning to seemingly put the game to bed .
But Tristan Grigsby and Riley Lester led the Tomahawks to a comeback that fell just short with one hit each in the loss.
Webster Machine 8
Royals 7
Kaiden Kinsey led Webster to their first win of the year with two hits. Bo Bailey was excellent on the mound for Webster, striking out four batters in just two innings while allowing zero hits and no runs.
Carson Whitehead and Tate Fegley led the Royals with one hit each.
GIRLS
Belles
Minden 7
North Webster 5
Minden scored five runs in the first inning to jump ahead as Kambree Fizzell's triple and Leigha Gilbert's double helped Minden keep the lead.
Kylie Ryan had one hit for Minden as well.
Dixie Angels
Diamond Divas 12
Untamed 0
Anna Grace Vining picked up right where she left off last season, starting this one with a home run to lead the Divas to a big win on Tuesday.
Peyton Malone had two doubles and Landry Edwards had one extra-base hit of her own.
Bella Powell and Ellie Earnhardt combined for the win on the mound.
Darlings
Diamond Divas 3
Pink Panthers 0
Kenzie Pamintuan and Ella Wood each hit home runs for the Divas, who got hits from Rhea Waller, Zoey Shirley and Aleena Rollings as well.
Katlyn Hamiter, Lilly McLemon, Jaliyah Armstrong and Ragean Blanchard had hits for the Panthers.
Pink Sox 17
Sweet T's 14
Emmaline Harmon, Ellie Kate Perryman, Layla Holford, Anniston Igo and Peyton Wood each had three hits for the Pink Sox, but Addi Ramsey's home run proved to be the difference in the win.
The Sweet T's were led by Kailee Hamilton, Jayla oyner and Kiley Kimble who each had three hits on the night.
Ponytails
Chaos 15
Diamonds 3
Gabby Brown, Ella Heflin and Serenity Hartwell each had hits for Chaos in the win.