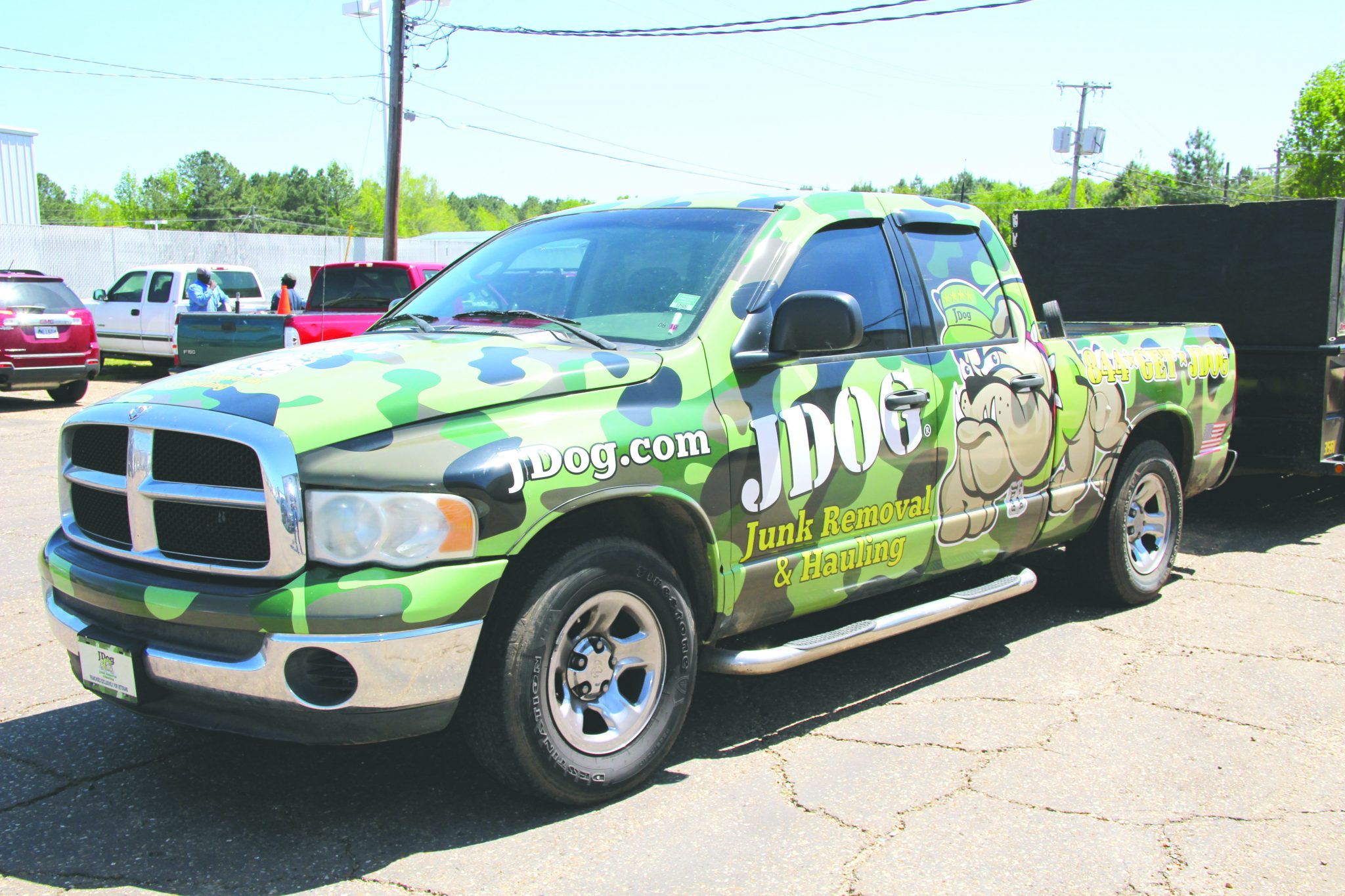 After decades of military service, Windell Bonner knew he wanted to continue serving and helping others, this time in his local community.

"That's where JDOG came in," he said.
JDOG Junk Removal, a national franchise organization of junk removal and hauling services, is founded, owned, and operated by U.S. military veterans. Bonner, a Sibley resident, established JDOG Junk Removal Shreveport in 2015 upon retiring from military duty. This year, Bonner was named JDOG's first Franchise Owner of the Year out of 130 active franchisees across the country.
"I was in the military 33 years, so after the military this became another mission," Bonner said. "It became something else to do besides sit in a rocking chair and rock all day. Life is about being happy, not sad. So if you sit in a rocking chair all day and watch the wind blow, you're going to be sad. So in order to keep happiness in your life, you got to do what God already directed us to do: help others and love your neighbor as you love yourself."
JDOG Shreveport serves Caddo, Bossier, and Webster parishes. Bonner said the job allows him to help local communities by clearing out unwanted junk at a price people can afford. He also works hard to reuse, recycle, and resell many of the items he removes from the homes and businesses he serves. Some of the proceeds from these resales fund a program at St. Rest Baptist Church in Minden, Bonner's home church.
"St. Rest has bingo on Thursdays, and JDOG sponsors bingo once a month, providing food, drinks, and prizes for the senior citizens," he said. "[We do it] to provide a great atmosphere for the senior citizens so they can have fun."
Bonner served on active duty in Korea in 1988 and 1989 and was deployed overseas during Operation Desert Storm in 1991 to Saudi Arabia, Iraq, and Kuwait. He received several awards for his service, including the Meritorious Service Medal, the Army Commendation Medal, the Army Achievement Medal, the Army Good Conduct Medal, and the National Defense Service Medal.
Starting at JDOG was an easy transition from military service for Bonner because JDOG does things "the military way." He said the camaraderie and helpful nature between the individual franchise owners mirrors that between fellow soldiers.
"In the military we have core values that every soldier must possess," he said. "In order to do that mission, you don't want to be out there with anybody you can't trust next to you. So [at JDOG] you got all these guys doing the same mission. We consult with each other, talk with each other, just like we did in the military. So then with any problem that arises in removing junk we can call our buddies, our battle buddies we call them. It's just like you're in a unit or a battalion. You're not alone."
Bonner said he requested for his business to serve Webster Parish first, but JDOG's business model required a larger target area. He was able to make a deal to serve the Minden area in addition to Caddo and Bossier parishes, and he has proven that the investment was worth it.
"I work every day going to Shreveport/Bossier, but before I go, I'm here serving the Minden community," he said. "My Minden territory has grown a lot. I got a lot of business in Minden that the franchiser didn't think I would have with this amount of people. I think that was part of the award – I showed them that you can do it in a small town as well as a large city and have the support around you to do it."
Bonner also serves the community by selling items the business removes back to local citizens for low prices. He said many customers call him because they know he will not throw their sentimental items away.
"They'll say, 'Since you're not going to throw it away, and you'll give it to somebody who needs it, I called you,'" he said. "I'm here to be as helpful as possible. I want to be here to show them that the community can be a place where you still got people giving back rather than taking all the time. We're keen on giving back to the community through our service."