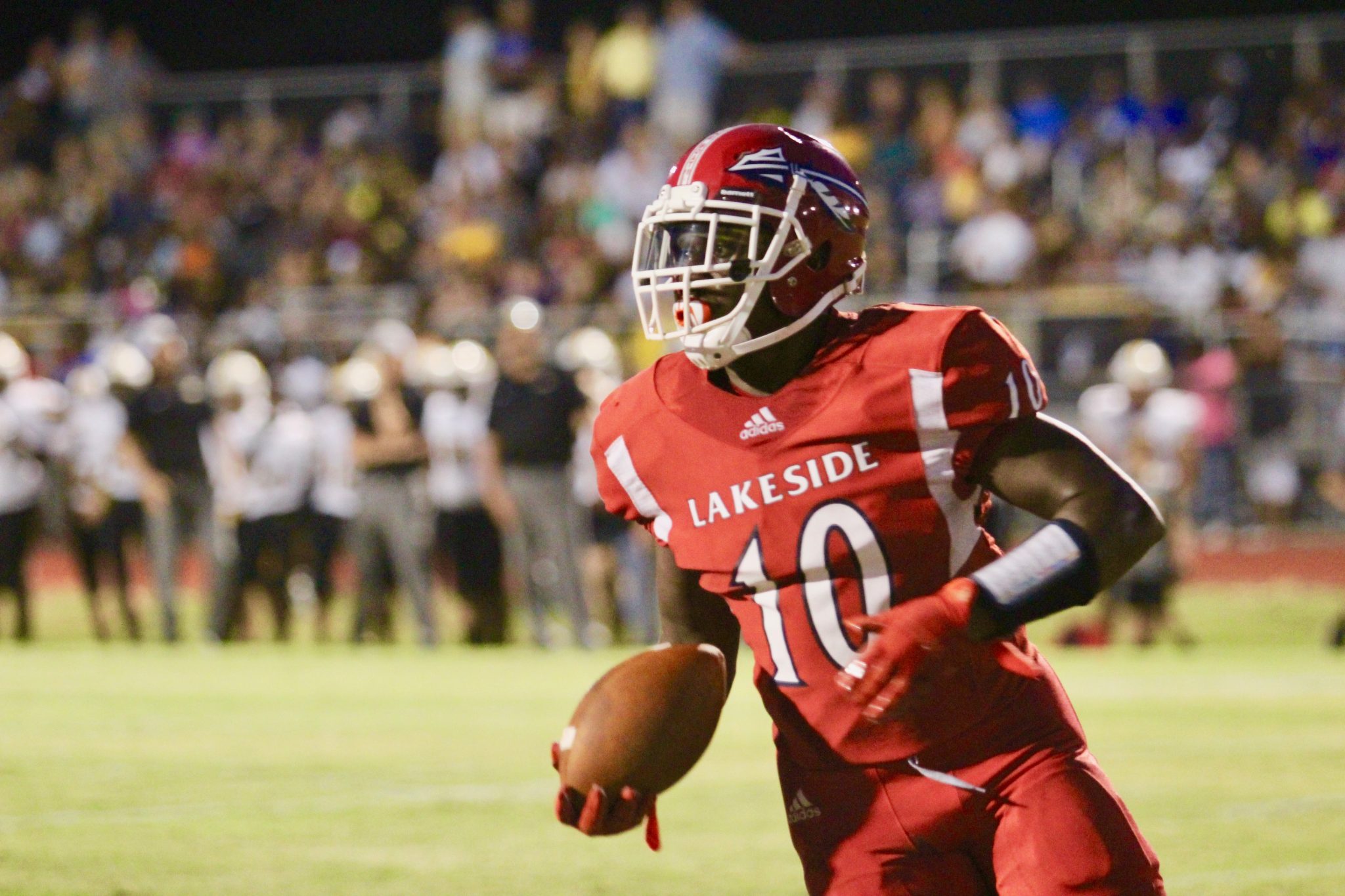 It wasn't quite as easy as the Jamboree win last week against Haynesville, but new head coach Mike Santelices got his first official win at Lakeside on Friday night as the Warriors beat Lincoln Prep 54-41.
"A win is a win," Santelices said. "I told the guys after the game that we will never be too proud to get a win. People may look at Lincoln's record last year and just assume we should have blown them out, but that's a solid team. In high school football, everything doesn't always go perfectly."
The Warriors suffered a number of turnovers and miscues early on, including a turnover on the second play of the game, something that didn't happen at the Pineland Jamboree.
"Against Haynesville last week, everything went our way," Santelices said. "But not every game is going to be like that. The biggest thing is that we came out with a win."
Lakeside quarterback Jordan Preuett and running back Jocquez Lott continued to show their excellence against Lincoln.
At one point in the third quarter, Lott was averaging 13 yards-per-carry and finished with over 250 yards rushing.
"These two kids, good gracious," Santelices said. "They never cease to amaze me with how good they are. It's amazing how they see the game.
"Preuett is so smart and cerebral under center. Lott is legit, he busted a 60-yard touchdown to seal the game late. They just couldn't catch him.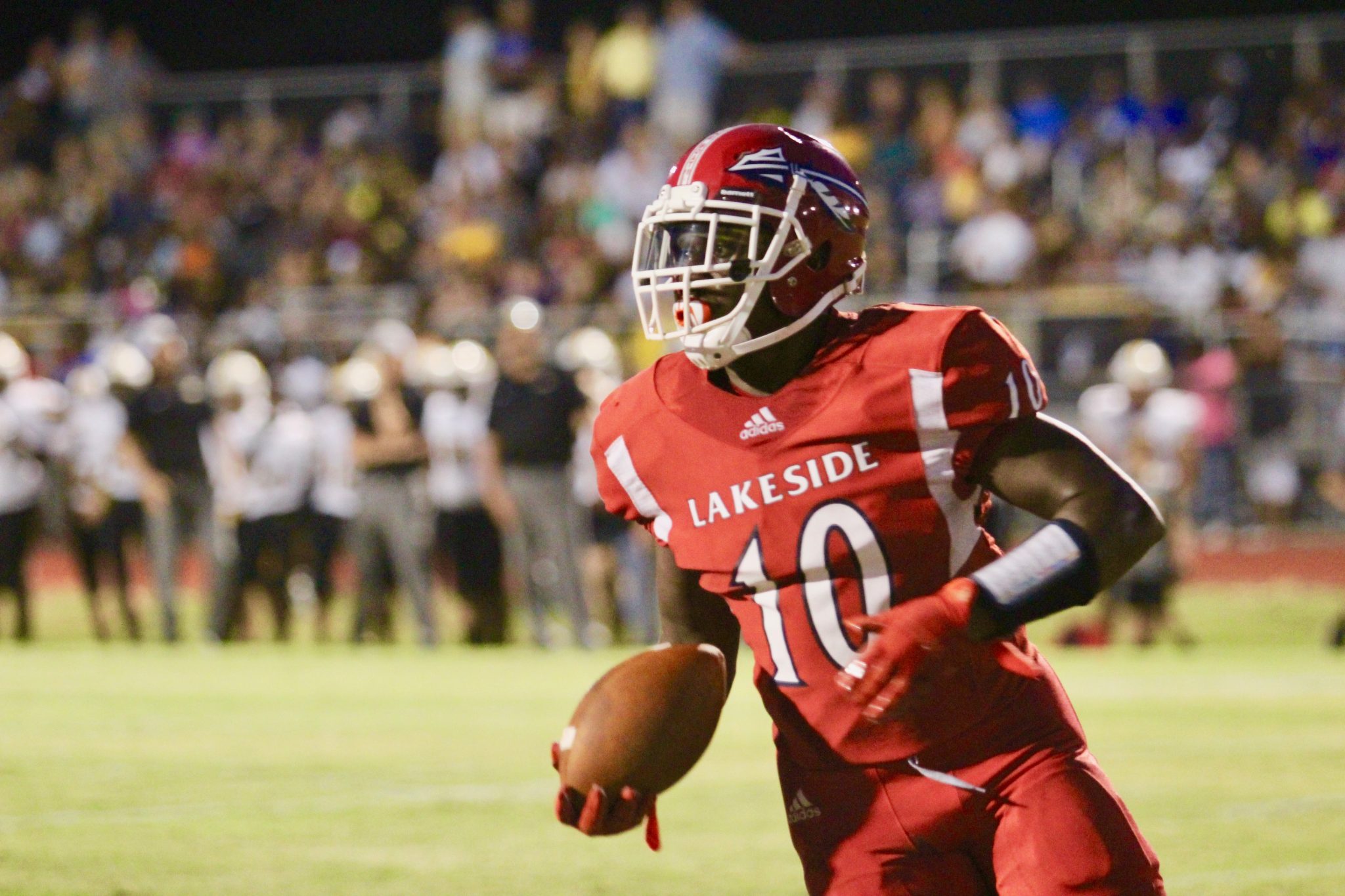 "There is no doubt in my mind that he is going to play at the next level."
Lakeside (1-0) returns to Sibley this Friday to play their home opener against Bossier at 7 p.m.