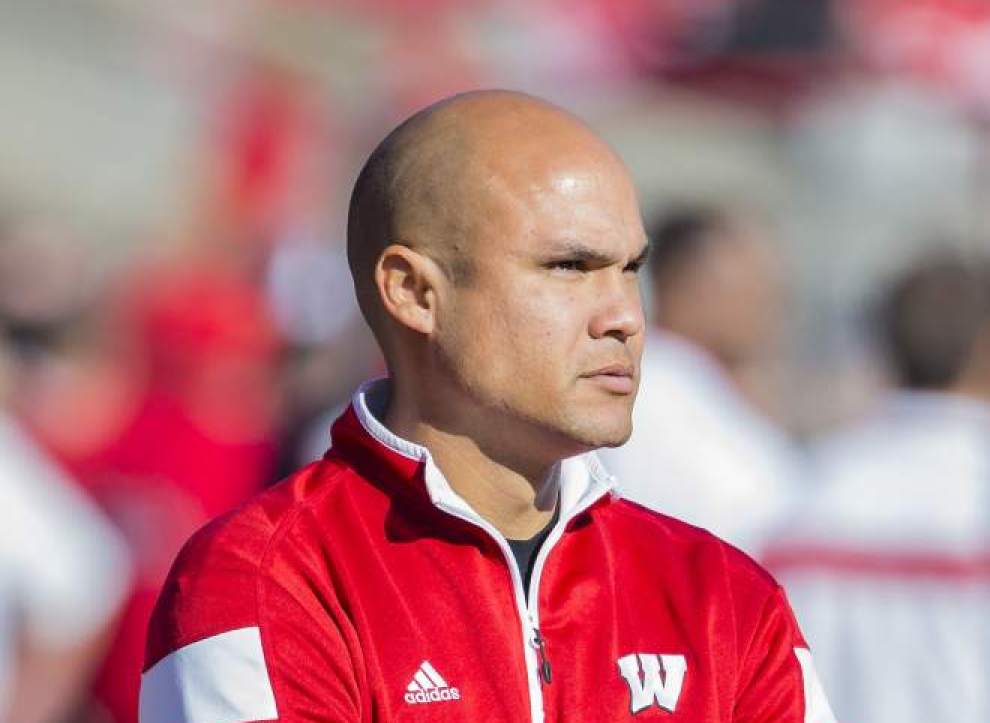 BATON ROUGE — LSU coach Les Miles was impressed by the defense of Wisconsin coordinator Dave Aranda when the Tigers edged the Badgers in the 2014 season opener.
Now Aranda will have a chance to see if he can replicate his recent success in the Big Ten with Miles' LSU squad in the Southeastern Conference.
Miles announced Friday night that he hired the 39-year-old Aranda to replace Keven Steele, who left to take a similar post at Auburn.
"Dave has an outstanding track record of producing some of the best defenses in college football," Miles said. "We've seen him up close and understand