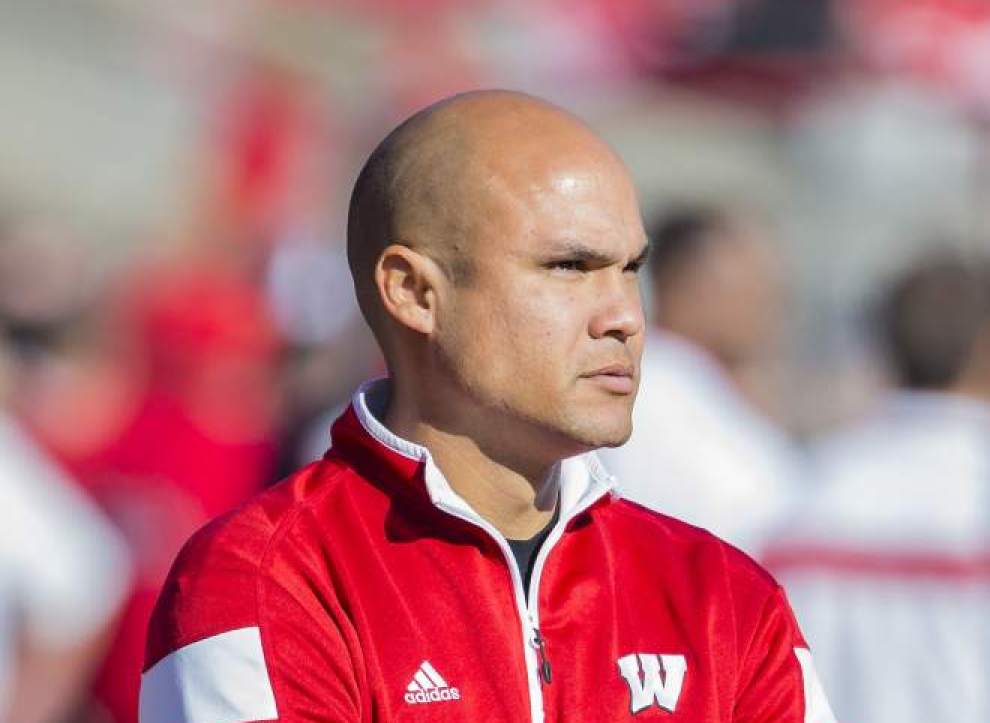 BATON ROUGE — LSU coach Les Miles was impressed by the defense of Wisconsin coordinator Dave Aranda when the Tigers edged the Badgers in the 2014 season opener.
Now Aranda will have a chance to see if he can replicate his recent success in the Big Ten with Miles' LSU squad in the Southeastern Conference.
Miles announced Friday night that he hired the 39-year-old Aranda to replace Keven Steele, who left to take a similar post at Auburn.
"Dave has an outstanding track record of producing some of the best defenses in college football," Miles said. "We've seen him up close and understand how difficult it is to have success against him.
"He's everything that we were looking for in a defensive coordinator," Miles added. "He's youthful with tremendous enthusiasm. Our players are going to love him. He brings great defensive knowledge to our staff both as a technician and as a strategist."
Aranda's defenses have ranked among the top 10 in the nation the past three seasons.
Aranda's 2015 defense capped the regular season allowing a nation's-best 13.1 points per game.
Wisconsin also currently ranks No. 3 in the nation in total defense, allowing 268.5 yards per game.
The Badgers are coming off of a 10-3 season, capped by a 23-21 victory over Southern California in the Holiday Bowl on Wednesday night.
LSU opens next season against Wisconsin at Lambeau Field in Green Bay.
Aranda takes over an LSU defense that could have as many as nine starters back next season.
The Tigers yielded 347.2 yards and 24.2 points per game this season.
"Dave will bring different packages and an attacking style to the field," Miles said. "Watching his defense play, they are tough to move the ball on and they are sticky in every situation.
"He's going to be a great fit for our personnel," Miles added.
Aranda, a California native, joined Wisconsin in 2013 after spending 2012 in the same post at Utah State, where his unit allowed 15.4 points per game.
He was Hawaii's defensive coordinator in 2010 and 2011 after being promoted from defensive line coach.