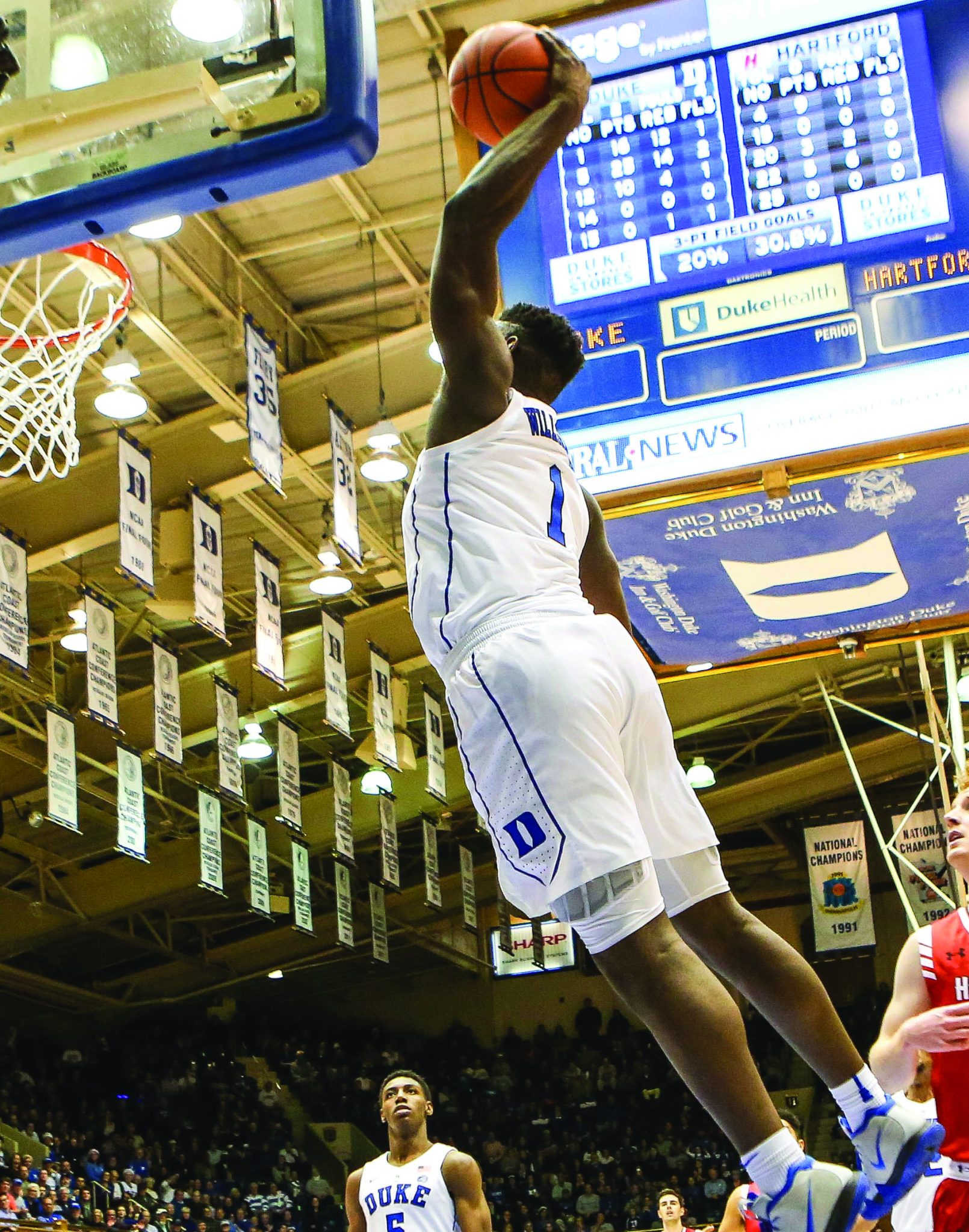 Well, all of my predictions from last week were correct: LSU won, Ja Morant impressed everyone, and Duke made it to the Sweet 16. It wasn't as simple as I thought it'd be, and an entire new set of intriguing storylines have emerged as we prepare for today's games.
First, I'd like to comment on what we saw last weekend.
The first two rounds of the tournament were painfully boring. As a whole, it may have been one of the more lackluster tournaments in my lifetime.
That doesn't mean there weren't any standout performances.
But it wasn't the typical March Madness where you can't keep up between games because of the excitement.
There was no channel-flipping. It was a bunch of blowouts.
But the presumed top-2 picks in this year's NBA draft did not disappoint.
Ja Morant's performance in the first round against Marquette was magical. Plenty has been said already, but the main thing that stuck out to me is that he made passing cool again. He dazzled with his handle, he made shots, sure. What amazed me was how smooth he looked.
Murray State ran their entire offense through him (mostly pick-and-roll with some screening action away from the ball), and he racked up a triple-double in no time. In the second round, Morant ran into Florida State and never got going.
The Seminoles had one of those games where they made every shot and couldn't be stopped. But Morant showed that he's ready to lead an NBA team today.
Zion's second-round game went a little better for him. He put the Dukies on his back and willed them to the Sweet-16.
The Duke-UCF game was the most exciting of the tournament.
Former Duke coach Johnny Dawkins and his son Aubrey outplayed the Blue Devils but just came up short as a last-second putback rimmed out. It was as if the CBS gods had a hand in the last shot.
If Zion would have been ousted, the tournament would have reached peak boredom.
Moving on to today's action, we have mostly the top seeds squaring off.
For all the painfully boring games of last week, at least we will get to see the best teams play today and tomorrow.
LSU plays a very beatable Michigan State team on Friday night.
Gonzaga and Florida State will be a good game today at 6 p.m.
Maybe 12-seed Oregon can beat top-seeded Virginia.
The problem is that even though Oregon are an underdog and a low seed, nobody would consider them a "Cinderella" team.
They are a power-conference school.
So the only hope for any madness is in some high-scoring, nail-biting drama.
Cinderella didn't feel like dancing this year.