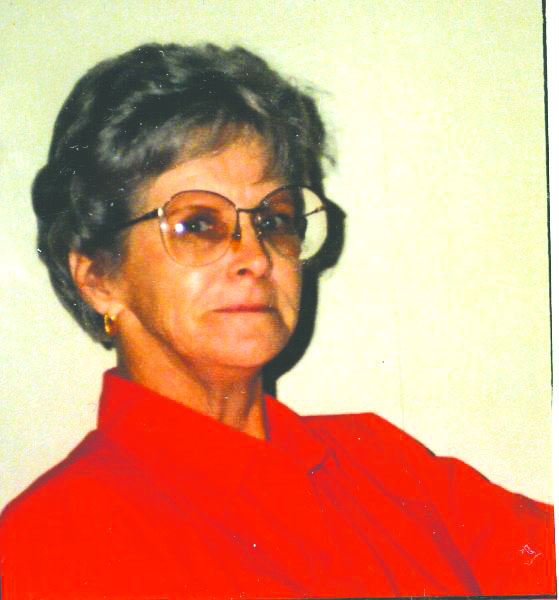 Lynda Louise Vetor Collins, age 79 of Dubberly, Louisiana passed away on Friday, October 11, 2019 at her home after several months' illness.
Lynda was born on February 19, 1940 in Grosse Point, Michigan, the daughter of Andrew F. Vetor and Ruby Parrish Vetor, who predeceased her. She graduated from Mt. Clemens High School in Michigan.
She married Bobby G. Collins on October 18, 1958 at Maranatha Baptist Church in Mt. Clemens, Michigan. The high-school sweethearts were married seven days short of 61 wonderful years. Lynda and Bobby moved their family to his home state of Louisiana in 1970. They located initially in Vivian, Louisiana, eventually settling in Dubberly for the last 34 years. She was a devoted wife, mother, Mammow, great-Mammow, and great-great Mammow.
Lynda worked in a variety of jobs as a bookkeeper, a court-reporter, a hairdresser, and office manager. When she first moved to the Minden area, she worked for Mr. Twister, later managing her husband's office at the CAR (Collins Auto Repair) Clinic.
Lynda loved to have her family gather for dinners that always turned into events. She was famous for her baking, particularly her chocolate pies with stiff-peaked merengue. She baked for neighbors and made sure that everyone she knew had a cake on their birthday.
Lynda was thoughtful, kind, and loving. She was loved by everyone that knew her. She had a life-long thirst for knowledge and loved reading, gardening and was known for her green thumb. All of her children agree that she was the best Mama in the world. Three of her grandchildren were named in her honor.
She is survived by her loving husband, Bobby, of 60 years and 358 days, two daughters, Bobbie Sterling (Jack) of Bellville, Texas and Terrie DuBois (Jerry) of Shreveport, Louisiana. One son William Collins (Phyllis). Lynda was predeceased by her youngest son, Christopher Collins. She is also survived by three sisters, Adeline Martin and Judy Swann of Clinton Township, Michigan, and Susan Millikan of Lawrenceburg, Tennessee. Two brothers, David Vetor of Clinton Township, Michigan, and Andrew Vetor (Nancy) of Shelby Township, Michigan. Eight grandsons, Gary Foster (Penny) of Las Vegas, Nevada, Jason Foster (Tracie Cupp) of Minden, Louisiana, Jimmie Dickey III (Teri) of Auburn, Alabama, Terry Dickey (Brittany) of Shreveport, Louisiana, Shane Dickey (Kadi) of Shreveport, Louisiana, Bobby Collins of Minden, Louisiana, Andrew Collins (Lacey Bamburg) of Shreveport, Louisiana, and Daniel Collins (Kristen Brockway) of Shreveport, Louisiana, fourteen great grandchildren and two great-great grandchildren.
Visitation will be at Rose-Neath Funeral Home in Minden, Louisiana on Tuesday, October 15, 2019 from 12:30 until 2:00 p.m. A funeral service will follow at 2:00 p.m. Graveside service will be Brushwood United Methodist Church in Dubberly, Louisiana. Officiating will be Bill Crider of First Baptist Church in Minden, Louisiana.
Pallbearers will be Lynda's eight grandsons.
Lynda was a supporter of St. Jude's Research Hospital and the American Foundation of Suicide Prevention. Donations may be made in lieu of flowers.
Rose-Neath Funeral Home
211 Murrell Street
Minden, Louisiana 71055
(318) 377-3412