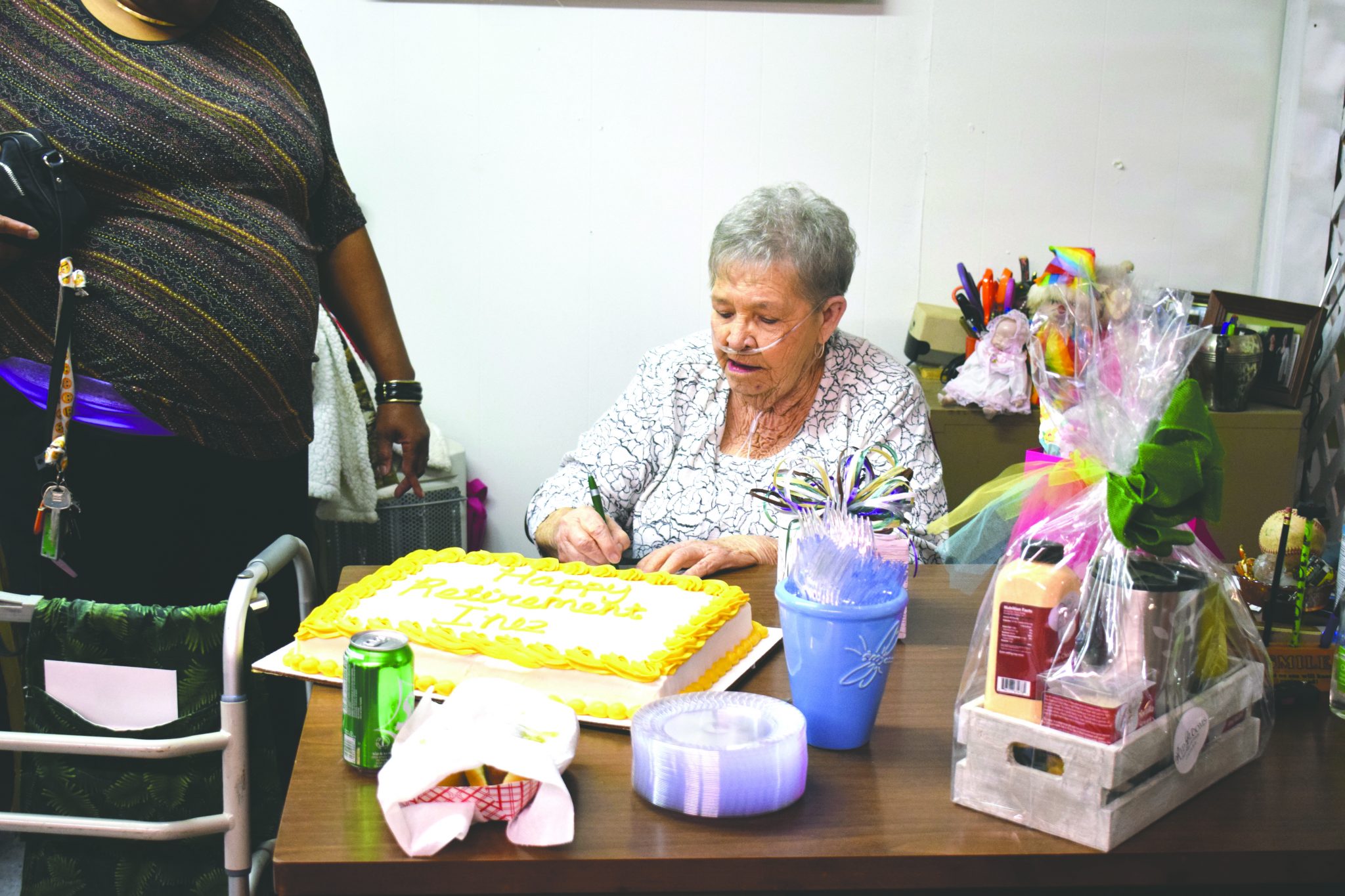 Various members of the community and the Evergreen Staff met on Friday morning at Possibilities Antique Mall in order to celebrate both the 60th Anniversary of Evergreen and Possibilities' Manager Inez Taylor's retirement.
Inez has been working with Evergreen since 1987 and began working at Possibilities in 2004. When asked about Taylor's retirement, Terri Howell, Administrative Assistant at Evergreen for 43 years now, said,
"(Inez Taylor) started working at possibilities since we were on Pearl Street. If you've ever talked to anyone about possibilities, you'd hear 'Well Mrs. Inez takes care of possibilities' or 'We came to see Mrs. Inez, is she here?' We're glad that's she's happy and going to start a new chapter of her life."
Those in attendance of the celebration were free to help themselves to food, drinks, and of course some cake as well. After most had their fill, Mayor Terry Gardner, a previous employee of Evergreen, was more than happy to share a few words.
"I'd like to congratulate (Inez Taylor) on her retirement. Possibilities has brought a lot to our community over the past few years," said Gardner,
"Evergreen is an amazing facility for what they bring to our community. They even bring economic development, which is so important. I commend y'all for the programs that y'all offer here, and what you do for our community, and if there's anything I can do as Mayor, I would like to help with that as well."
Later during the event after things had settled down for a bit, Howell took the opportunity to share her thoughts on Evergreen's 60th Anniversary. "I've been here 43 years, and it's hard to believe this is their 60th anniversary. We've grown so much, we're in eight states," said Howell,
"When people call and want to talk to you about putting someone they love in evergreen, it's such a hard process for the person that's moving into evergreen, and the person that's letting them leave their home, but Evergreen does exactly what it says it's going to do, take care of these individuals. They are just striving like you and I to have a normal life, and Evergreen strives to help them reach that goal," said Howell.
The Director of Evergreen Life Services, Lesa Hamilton, also took the time to share her feelings about the anniversary.
"For 60 years, with a business that does what we do, to give them the quality of life that they need, to see how they blossom in the community, and how accepting the community is, it's phenomenal. Webster Parish has been so good to all of us throughout all these years, and we're just proud that we got out start here," said Hamilton.