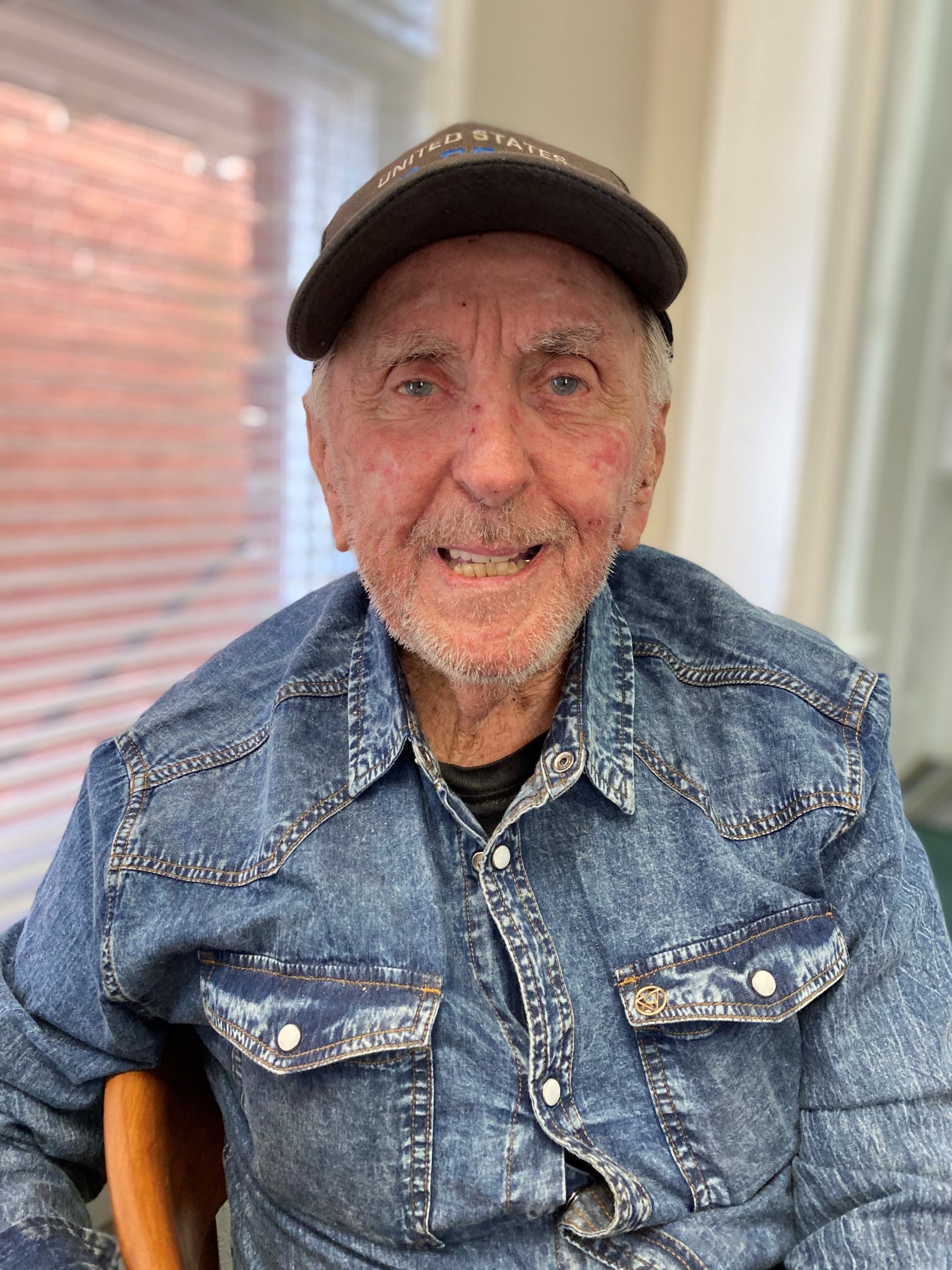 Mack Eugene Ford peacefully departed this Earth after 94 years and 7 months, following a very brief illness on March 26, 2022.
Born August 24, 1927, in Choudrant, Louisiana to Leon and Jessie Ford, Mack had 5 other siblings whom he outlived. He graduated from Choudrant High School and soon thereafter joined the United States Navy. After his Navy hitch was done, he joined the United States Air Force, proudly serving his country for the second time. Mack met his wife to be after this and they married in 1947 during a "blizzard" in North Louisiana. They were the first to buy land on Drew Lane when there was yet no street there, for they wanted Minden to be their home.
Through the years Mack served his church as a deacon and Youth Group leader. He loved to meet new people and talk to people. His love for Jesus always carried through his conversations he had with them. As a witness he started making "Jesus Plaques" out of wood to give away. The little plaques are in most states and in many places around the world now. The "Good News" section of the newspaper would carry his articles he wrote each week.
Mack was famous for his grilled chicken. He had a secret basting sauce. Also known for his golfing as well, he would say, smiling, "The younger guys fight over me to be their partner." He loved golf and made 2 hole-in-ones before he quit because of back trouble.
Preceding Mack in death was his beautiful wife, Dorothy Ann Ford, his parents, 3 sisters, and 2 brothers.
He is survived by his daughter, Paula Morgan Ford and grandson Tim E. Morgan both of Minden and numerous nieces and nephews, all of whom he loved in a special way.
The funeral service is Wednesday, March 30, 2022, at 1:00 p.m. at Rose-Neath Funeral Home Chapel in Minden, Louisiana with Pastor Keith Mariott of the Minden Presbyterian Church officiating. Visitation will be at 10:00 a.m. Wednesday until service time. Interment will follow in Sibley Cemetery at Camp Alabama Presbyterian Church near Choudrant, Louisiana.
Rose-Neath Funeral Home
211 Murrell Street
Minden, Louisiana 71055
(318) 377-3412