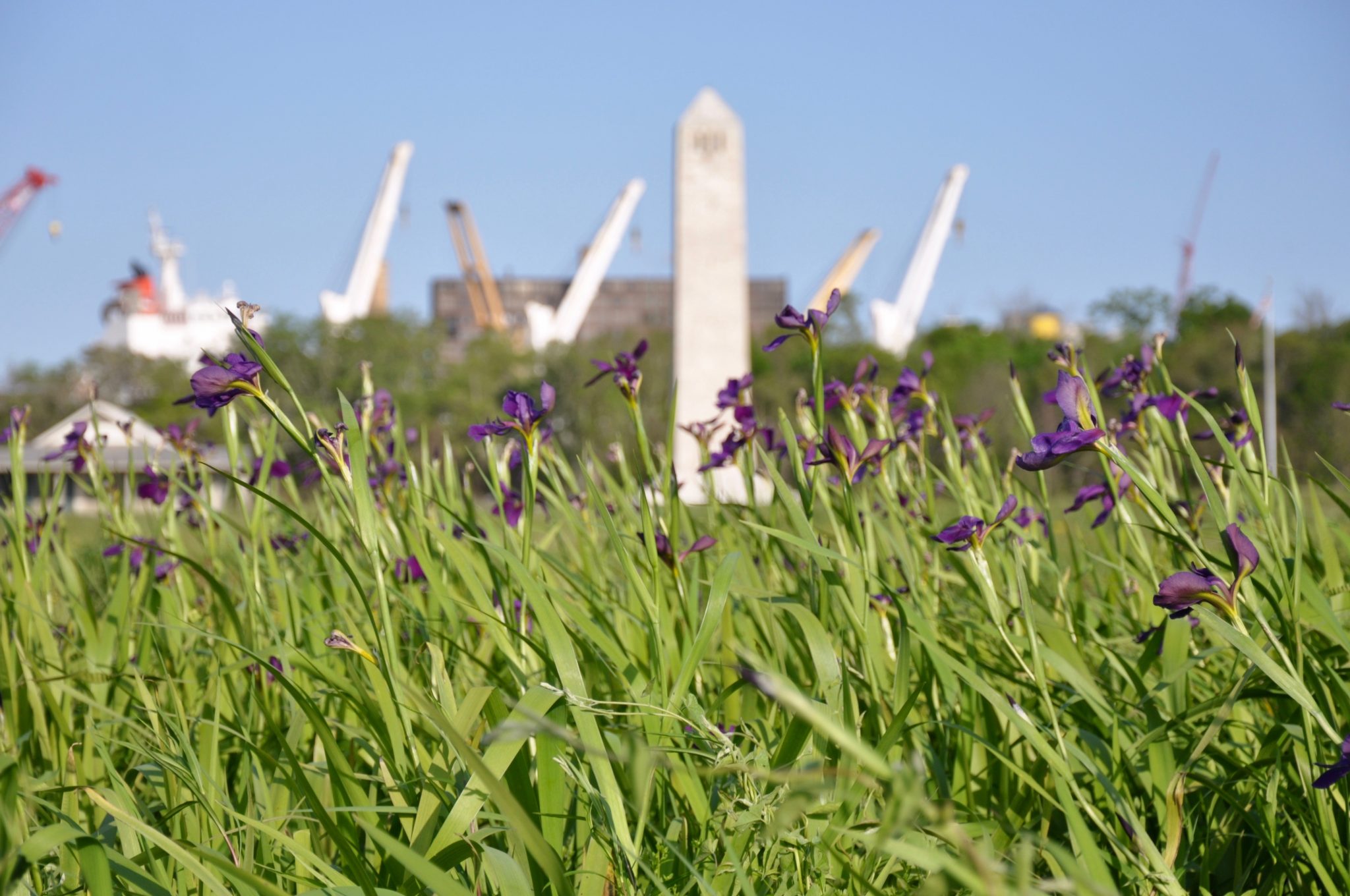 NEW ORLEANS, LA. – The Louisiana Iris Conservation Initiative (LICI) is partnering with the National Park Service to count and map Louisiana Irises that were discovered last year on the site of Fazendeville, an historic black community located on the Chalmette Battlefield.
During an LICI project held in the spring of 2021, a huge stand of native Louisiana irises was spotted growing in the middle of the Chalmette Battlefield of Jean Lafitte National Historical Park and Preserve. In previous years, the battlefield had been mowed regularly, but due to the COVID pandemic, mowing had occurred on a different schedule, allowing the irises to bloom and therefore be discovered.
On Saturday, April 2, 2022, from 9:00 a.m. to 1:00 p.m., LICI volunteers and National Park Service employees will count and map irises on the Fazendeville site. The initiative will contribute to scientific and cultural knowledge and management of the site.
Fazendeville was a black community founded after the Civil War on land that is now the Chalmette Battlefield. Jean-Pierre Fazende, a free man of color, owned the property in 1870 and divided the land into 33 lots, which started the community of Fazendeville. The thriving community consisted of a few dozen homes, grocery stores, a baseball diamond, two churches and a school. The government tore down Fazendeville in 1963 to restore the battlefield to its 1815 appearance.
For more information regarding the LICI project at the Chalmette Battlefield, contact Kristy Wallisch, at kwallisch@hotmail.com or 504-919-2858.
The LICI is a Louisiana non-profit formed for the purpose of organizing Louisiana iris rescue and planting projects involving wild, native irises threatened with destruction. The LICI locates native species of the Louisiana iris that are threatened with destruction, typically from development, and relocates them to nature preserves and parks for the public to enjoy. More information on the LICI at https://www.licisaveirises.com/ or you can email the group at licisaveirises@gmail.com.