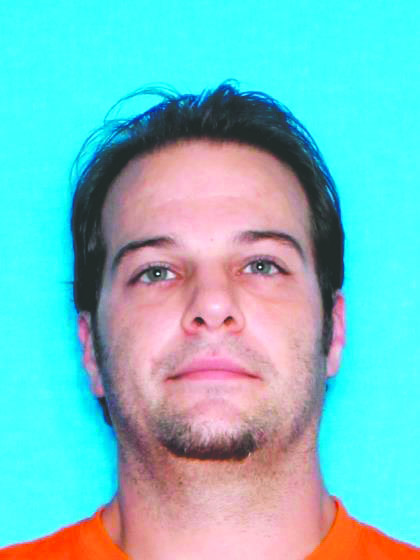 Imprisonment also alleged
A Minden man was arrested Saturday after allegedly getting high on vanilla extract and hand sanitizer and threatening his mother with a handgun.
Officers made contact Saturday night with Susan Scoggins of Berry Drive and her son John Scoggins. Susan had a Raven .25 semi automatic pistol in her hand, and officers had her put the weapon down. She told officers John, 39, had battered her and pointed the gun at her. Meanwhile, John told officers he did indeed have the gun but did not point it at her. He claimed the gun belonged to his girlfriend Amber.
At this point, Lieutenant Seth Young placed John into handcuffs and transported him to the Minden Police Department.
Sergeant Chris Hammontree continued interviewing Susan, who said John was staying at her residence because he had been kicked out of alcohol addiction rehabilitation. Saturday night, John got high on vanilla extract and hand sanitizer, and he and his girlfriend got in an argument, at which point Amber left.
Susan said she noticed John had a handgun, so she took it out of his room. When John claimed the gun was Amber's, a disturbance broke out between them. John pushed Susan to the ground, got on top of her, and took the gun back. Susan said he pointed the gun at her and she feared for her life. She said John trapped her in a room so she could not leave or call the police, saying he did not want to go back to jail.
Eventually, Susan said she convinced John to go to bed, and he let her out of the room. Susan called 911 and was able to get the gun back and hide the bullets.
The police report added that John has several criminal convictions and is a felon with a violent criminal history.
John Scoggins was booked on charges of false imprisonment with a dangerous weapon, aggravated battery with a firearm, and possession of a firearm by a felon.