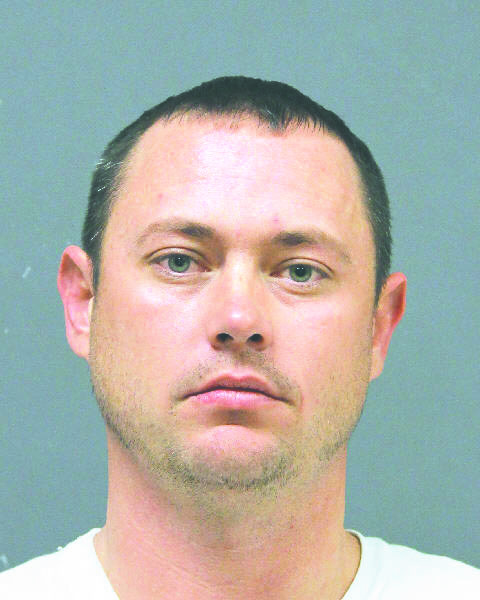 A Minden resident was arrested Sunday morning after allegedly punching and choking his girlfriend in front of their young children.
Jesse Yeager, 32, reportedly assaulted Angel Haynes, his girlfriend of six years, Saturday evening at a residence on Almond Circle. Haynes told police Yeager punched her in the face, pushed her down, and choked her from behind until she lost consciousness. He then took her phone, tablet, and keys to prevent her from leaving.
Haynes claimed the abuse lasted for hours and occurred in the presence of their two children, ages two and three years old. When Yeager fell asleep, Haynes sneaked out to get help.
Police arrived at the residence Sunday morning. Yeager admitted he had been involved in an altercation with Haynes the previous evening but did not elaborate. He also told police Haynes had drugs in the home. Instead of drugs, arresting officer Marshall Merritt found two firearms, both of which Yeager claimed possession. It was noted Yeager is a convicted felon. The firearms were confiscated for evidence.
Yeager was arrested on two charges of domestic abuse battery, one for strangulation and the other for child endangerment. He was also charged with false imprisonment and possession of firearms by a convicted felon. He was booked into Bayou Dorcheat Correctional Center Sunday.