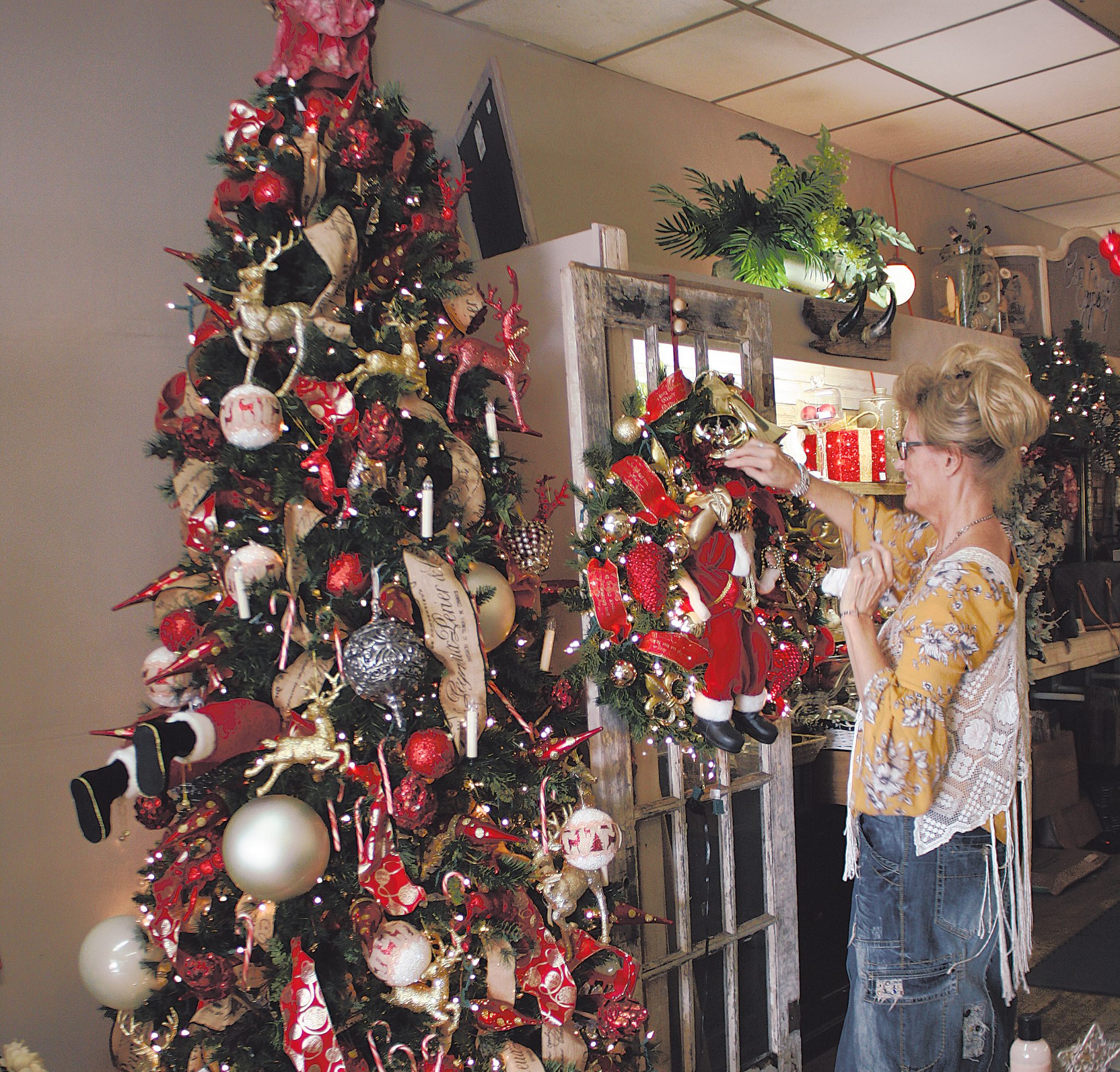 Editor's note: This story is part of a series spotlighting why shopping local matters.
Many small businesses are family owned and operated and aren't able to hire a large number of employees. As a result, owners end up wearing many different hats. Out of necessity they juggle their own bookkeeping, stocking their own shelves, sweep their shop floors as they attempt to meet the needs of their customers.
"It can get very hectic- trying to get it all done and take care of my customers- who are more like friends and family," said Maranda Thompson, Vault owner. "What is so great about having a small business in a small town is how understanding and supportive my customers are."
Thompson said while she goes out of her way to talk to customers at all hours of the day and night, customers help her achieve goals.
"It's so much more than making a profit," she explained. "My customers are like family to me and they understand when I need to take care of my family first. Often I close the shop to go to one of the kid's ballgames or to take care of my family in other respects."
Thompson said her customers share those same values.
"I love visiting and catching up with customers- many of whom are friends," she said. "Shopping small is about the community and the relationships that we build. And as tired as I am sometimes and as hard as I may work, I love to visit with customers and share in their joys."
La French Gypsy owner Debra Lowery agrees that customers make the difference and allow her to pursue her passions.
"Now that our children are grown, this shop allows me to put my creative abilities to work," Lowery said. "I've always had a love of shopping and decorating and painting. I feel so blessed to be able to use all my abilities in my store and to have a store in Minden. The people here are so welcoming and loving."
Lowery and her husband opened their store five months ago, after moving to Minden.
"We were living in Oklahoma and traveling here for church," she said. "We love this community so much and it's so apparent how much everyone here loves God and one another, we wanted to be part of the community. In many respects, the community becomes part of the retail environment here and it is very supportive."
Lowery said Minden was attractive to her family because the community shares the same value system.
"When you put God first, then family and then work, everything falls into place. And it is obvious to us that people here support that," she said. "Even though it gets hectic, owning my own business in Minden allows me to have a great work-life balance."