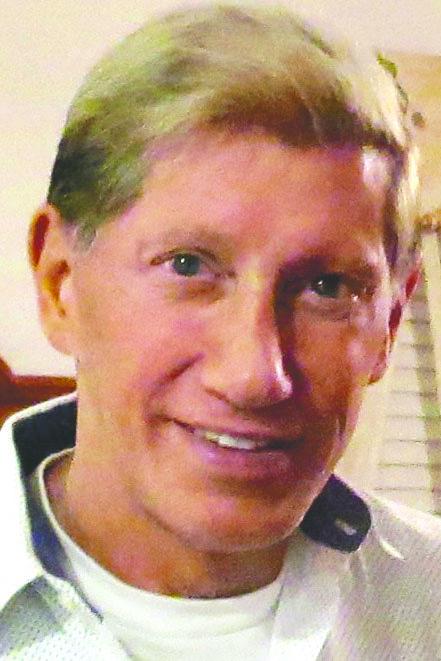 24 September 1954 – 10 January 2019
Marcus Glen Carter (64) went home to be with his Lord on 10 January 2019 in the James A. Haley Veterans' Hospital in Tampa, Florida. Marcus was born on 24 September 1954 to Lorris Glen Carter (22-year veteran of the U.S. Air Force) and Adonna Moselle (Sexton) Carter in Anchorage, Alaska. He was preceded in death by his mother, his son Nicholas (Nick) Glen Carter, and his sister Kathy Lynn Ferguson. He is survived by his father; his stepmother Margie Elaine Carter; his sister Debra Jeanne Nye and her sons Bradford Carter Nye (and his wife Sherry Nye) and Steven Ray Nye; by his sister Lisa Ann Kelly and her husband William (Bill) Ferris Kelly; by his stepdaughter Christy (Carter) Avalle and stepson Joe Harris; by his nephew Jonathan Green Allen; and by his niece Amanda Michelle Kelly and her husband Joe Kelly and daughters Lauren, Josie, and Shelby.
Marcus was extremely active and fearless as a child and was affectionately known as "Buster" by his Louisiana cousins. He ran track in high school, and as a young adult, he bought a telescope and pursued a passion for astronomy for a short time. Marcus served briefly in the U.S. Navy after high school. He worked as a mail carrier for the U.S. Postal Service in North Little Rock and then worked in the insurance business for a short time before entering college, earning a B.A. in Technical Writing from the University of Arkansas at Little Rock. Later, he worked for and acquired CompuSoft Solutions, an IT and network security services firm in Little Rock. In 2000, Marcus moved the firm to Tampa, Florida, where he served as Owner and President of the firm under its new name, Government Contractor Services – a specialty consulting firm that advised clients in sales strategies for procuring government contracts.
When not immersed in his work, Marcus loved working out at the gym and spending time in St. Petersburg, Florida. His family, Christian faith, and relationship with the Lord were very important to him. Marcus dedicated an entire room in his apartment to the memory of his late son Nick, filling the room with photos, all strategically placed, of Nick and other family members.
Marcus will be sorely missed and long remembered. His ashes will be laid to rest in North Little Rock, Arkansas, and a memorial service to celebrate his life will be held at 1:00 PM on Saturday, 9 March 2019, at Emmanual Baptist Church, 713 Homer Road, Minden, LA 71055.