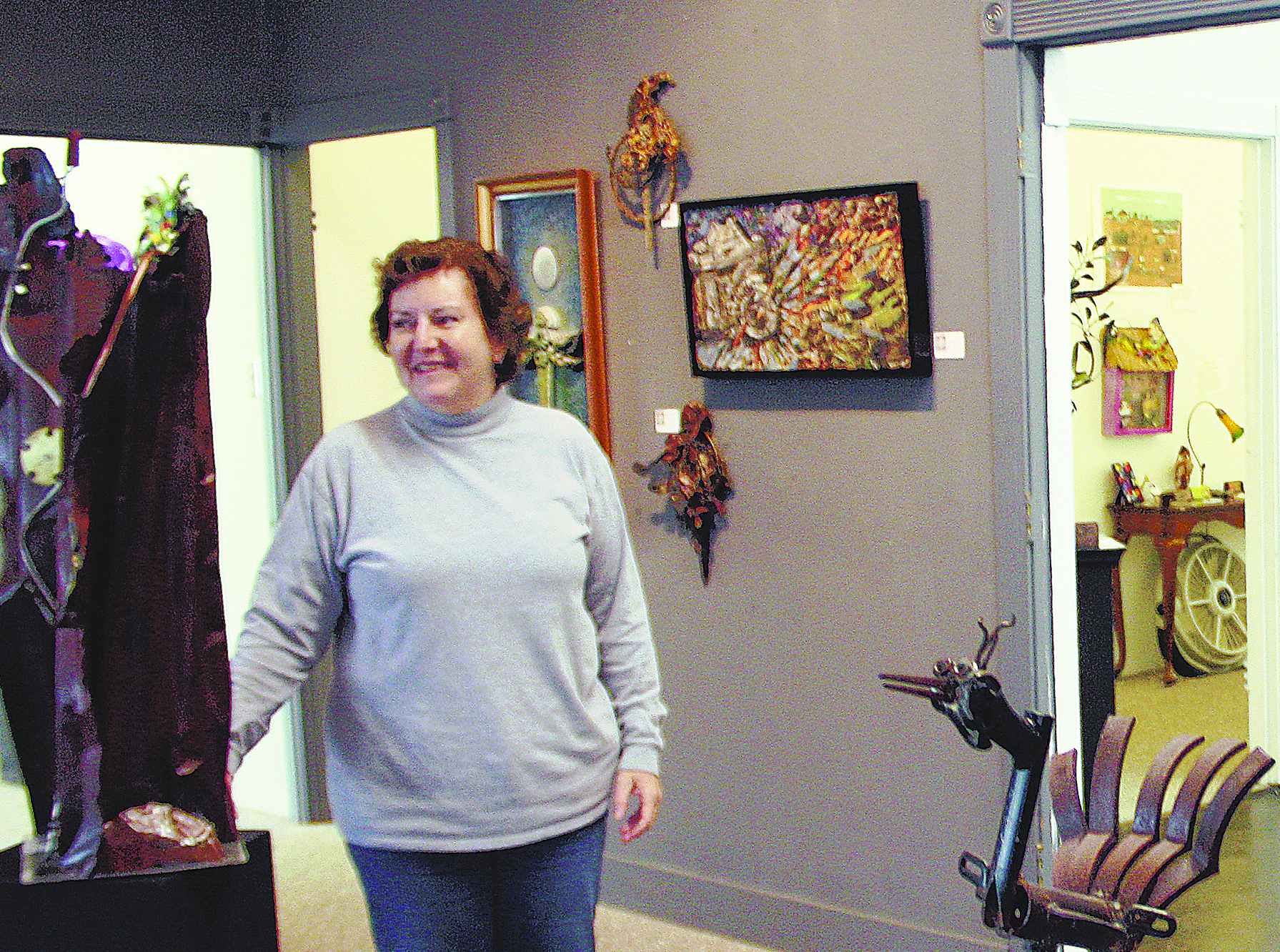 City Art Works has a new assistant director.
Mary McKinney, former owner of Finders Keepers Antique Shop, took the reins temporarily when Assistant Director Bill Cook voluntarily stepped down to deal with a sudden illness. Battling cancer, Cook made it clear that he wanted someone to take his place, Minden Art Guild Director Steve Wilson said.
"At that time, they had a very tentative diagnosis," McKinney said. "We didn't know, so I was doing a favor for Steve. He had a vision of what he wanted to go on here and what he wanted me to do."
Wilson said he wants to continue to make City Art Works a place for artists to work and display their artwork.
"With the addition of McKinney, we want to continue to provide the personal service that Cook offered everyone, his style and vision for City Art Works," Wilson said.
While the position was temporary, she said the main goal was to organize and manage the building. When Cook learned of his diagnosis and officially stepped down, she took on the role in a permanent capacity.
McKinney said they have begun scheduling activities and exhibitions for the year. In February, they will be doing activities around a Mardi Gras theme, and in March, they have scheduled a photographer to show an exhibition, and they intend to have a
quilt show and spring show. More details will be available as the events come together, she said.
Wilson said while McKinney has taken on a more permanent role in managing the facility, he hopes Cook will get well enough soon to share his vision of the arts and his wealth of knowledge with other artists and the public.
"We continue our prayers for his health, and we hope he will be able to continue to visit City Art Works and share his experience," Wilson said.