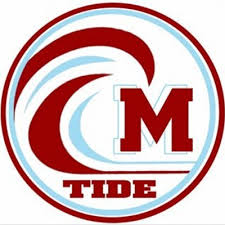 Juniors, seniors, parents to meet with area college reps.
Juniors and seniors from Minden, Lakeside, Doyline and Glenbrook will have an easy opportunity to check out many local colleges and universities, as representatives from each will meet together at one central location. Tonight, recruiters from all over Louisiana, south Arkansas and east Texas will be at Minden High School for College Night. "This is the one night where all of the colleges will be at one place at one time for students and parents to talk to," MHS Guidance Counselor Whitney Cate said. The program will begin at 6:30 p.m. in the Minden High cafeteria with a general welcome and introduction of representatives.
After a welcome, students and parents can meet with representatives on a more personal basis. Following the sessions, students can browse and gather information from each school that is represented. Those scheduled for college night include Bossier Parish Community College; Centenary College; East Texas Baptist University; Grambling State University; LSU; LSU-A; LSU-S; Louisiana Tech University; Mississippi State University; Northwest Louisiana Technical College; Northwestern State University; Southeastern Louisiana University; Southern Arkansas University; Southern University – Shreveport/Bossier; Southern University – Baton Rouge; University of Louisiana – Lafayette; and University of Louisiana – Monroe. Representatives from Military branches are also scheduled to be in attendance.