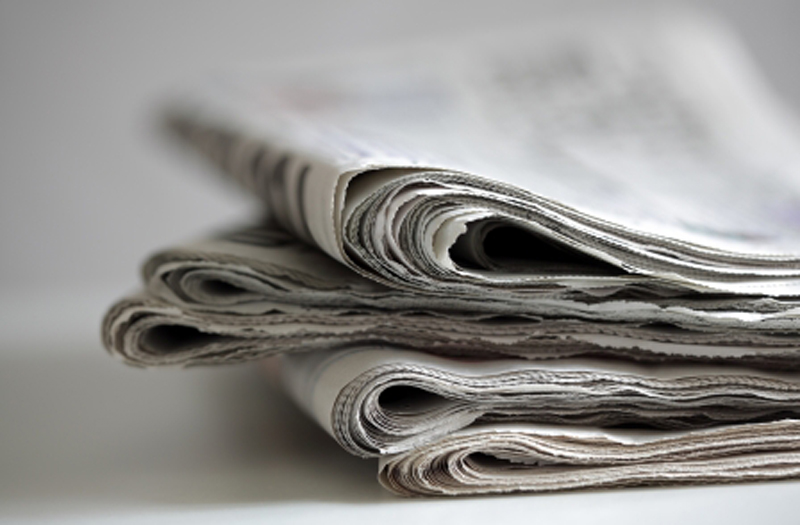 NILTEPEC, Mexico (AP) — More than 1,000 people in a second migrant caravan that forged its way across the river from Guatemala began walking through southern Mexico on Tuesday and reached the city of Tapachula — some 250 miles behind a larger group and more than 1,000 miles from the closest U.S. border.
Gerbert Hinestrosa, 54, a straw-hatted migrant from Santa Barbara, Honduras, was traveling with his wife and teenage son in the newest group. Hinestrosa said he realized how hard it would be to reach his goal.
"Right now I feel good," he said. "We have barely started, but I think it is going to be very difficult."
Members of the latest caravan say they aren't trying to catch up with the first because they believe it has been too passive and they don't want to be controlled. The activist group Pueblo Sin Fronteras has been accompanying the first group and trying to help it organize.
The first, larger caravan of about 4,000 mainly Honduran migrants passed through Tapachula about 10 days ago and set up camp Tuesday in the Oaxaca state city of Juchitan, which was devastated by an earthquake in September 2017.
The two groups combined represent just a few days' worth of the average flow of migrants to the United States.
Similar caravans also have occurred regularly over the years, passing largely unnoticed, but the new ones have become a hot-button political issue amid an unprecedented push-back from U.S. President Donald Trump.
With just a week before U.S. midterm elections, the Pentagon announced it will deploy 5,200 troops to the Southwest border in an extraordinary military operation, and Trump has continued to tweet and speak about the migrants.
On Monday he said he wants to build tent cities to house asylum seekers. And on Tuesday he floated the possibility of ending the constitutional right to U.S. citizenship for babies born in the country to noncitizens.
Experts widely dismissed the idea that the president could unilaterally change the rules on who is a citizen and said it's highly questionable whether an act of Congress could do it, either.
"According to what they say, we are not going to be very welcome at the border," Honduran migrant Levin Guillen said when asked about Trump. "But we are going to try."
The 23-year-old from Corinto, Honduras, was part of the first caravan, whose members set off Tuesday morning walking and hitching rides on the highway through Mexico's narrow, windy southern isthmus. They stuffed themselves into truck beds and sprinted alongside semi-trailer rigs, trying to grab hold and pull themselves up.
Guillen, a farmer, said he had been getting threats in Honduras from the same people who killed his father 18 years ago. He has been on his own since his mom died four years ago, and he hopes to reach an aunt who lives in Los Angeles and have a chance to work and live in peace.
"We just want to a way to get to our final goal, which is the border," he said.
The first caravan was still about 900 miles (1,450 kilometers) from the nearest U.S. crossing at McAllen, Texas, and possibly much farther if it heads elsewhere.
Worn down from long miles of walking and frustrated by the slow progress, many have been dropping out and returning home or applying for protected status in Mexico.
The group is already significantly diminished from its estimated peak at over 7,000-strong. A caravan in the spring ultimately fizzled to just about 200 people who reached the U.S. border at San Diego.
Representatives have demanded "safe and dignified" transportation to Mexico City, but the Mexican government has shown no inclination to assist — with the exception of its migrant protection agency that gave some stragglers rides to the next town over the weekend.
Pueblo Sin Fronteras, the group supporting the caravan, has said it hopes to hold meetings in the Mexican capital with federal lawmakers and authorities as well as representatives of the incoming government that takes office Dec. 1 to discuss migrants' rights and the caravan's future.
But Mexican officials seem intent only on seeing the caravan melt away as it moves through the country. The government regularly reports the number of migrants who have applied for refugee status or agreed for assisted bus trips back to their home countries.
Deputy foreign ministers from El Salvador, Guatemala, Honduras and Mexico met Tuesday and agreed to coordinate "special attention" for the caravan, guaranteeing human rights, humanitarian assistance and "a safe, orderly and regular migration" in accordance with each country's laws.
Mexico's Interior Department said two Hondurans who requested entry were identified as having arrest warrants back home, one drug-related and the other for suspected homicide. They were deported. The department said in a statement that the men were part of "the migrant caravan," but did not say which group or specify when they were detained at checkpoints in the southern state of Chiapas.
The second caravan entered Mexico on Monday, crossing the Suchiate River from Guatemala. That followed a more violent confrontation on the border bridge over the river Sunday night, when migrants threw rocks and used sticks against Mexico police.
Hondurans in the group spoke of fleeing the same conditions: poverty and gang violence in one of the world's deadliest countries by homicide rates. They said asylum in the United States is their primary goal, but some expressed openness to applying for protected status in Mexico if that doesn't work out.
"Continue on to the United States, that is the first objective," said Carlos Enrique Carcamo, a 50-year-old boat mechanic from Choluteca. "But if that's not possible, well, permission here in Mexico to work or stay here."
Dayvin Herrera, a 24-year-old computer teacher from Tegucigalpa, said he can't go back to "the bloodshed (that) is multiplying in our country."
"One becomes a marked man," Herrera said.
___
Associated Press writer Christopher Sherman reported this story in Niltepec, Mexico, and AP video journalist Marko Alvarez reported from Tapachula, Mexico.