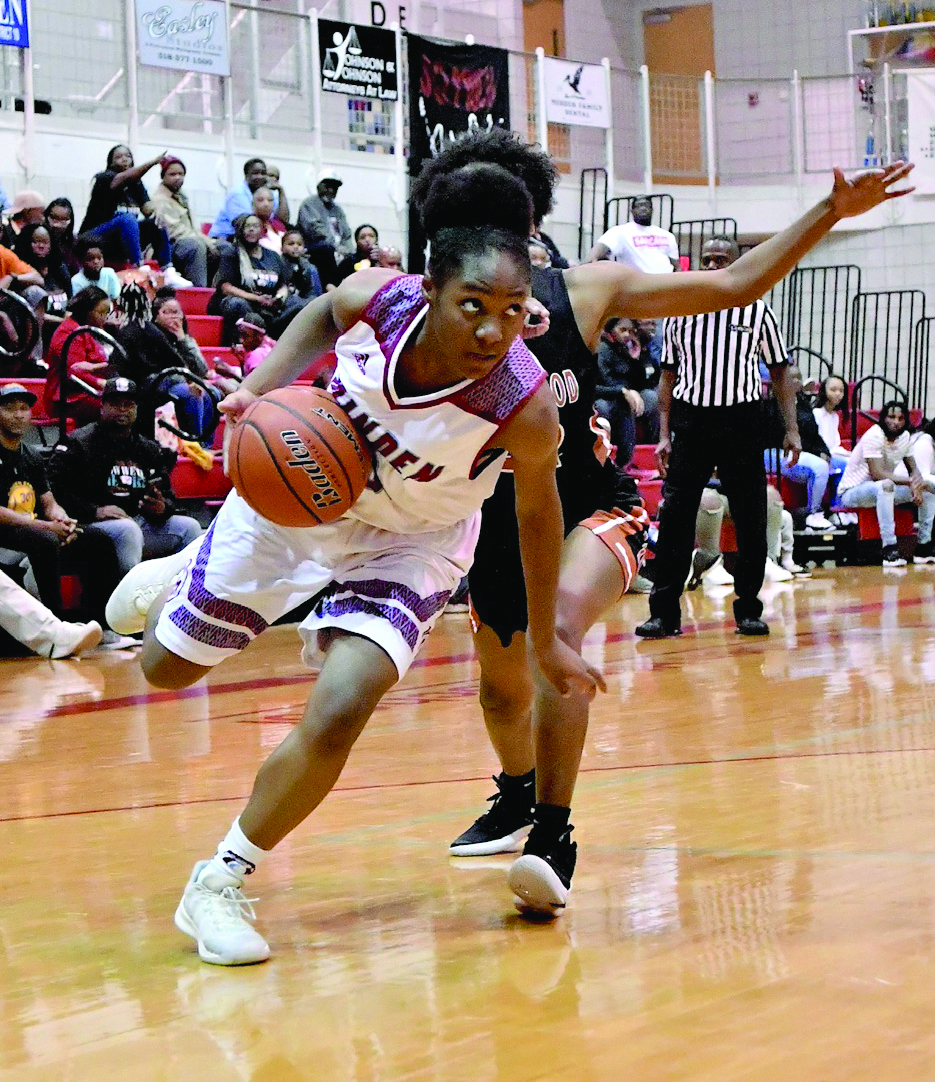 The first round of the playoffs always comes with excitement and nerves.
Northwood came to The Palace and took a 4-2 lead over the #3-seeded Lady Tiders in the first round of the state playoffs on Thursday night.
"I thought we kind of got off to a slow start," Minden head coach Jacob Brown said.
Minden shook off the nerves and begin playing the way that has led to so much success this season, and the first quarter ended up with the Tiders in front, 12-6.
"We were forcing good first shots on defense," Brown said. "We were just allowing too many second chances and not rebounding well."
The players responded in the second quarter with a 23-3 run that put Minden up 29-13 heading into halftime.
During that run, it was easy to see why Minden is one of the best teams, if not the best team, in 4-A.
They dominated on both ends of the floor. They got out in transition. They made the extra pass. They were having fun and showing off in front of their home crowd.
"Each one of those girls played their role," Brown said. "They all complimented each other.
Minden ended up with a 56-28 win over Northwood to advance to the second round of the 4-A state playoffs next week.
"I'm proud of our team and how we played," Brown said. "We were willing to make the extra pass. It was a complete performance on both ends."
Minden had seen Northwood twice this season already. Even though the Tiders won both of those matchups, Brown knew this first-round game wasn't going to be a cakewalk.
"They are a feisty group and they really play hard," Brown said of Northwood. "They are coached by a really good coach and do a good job."
Bre Rodgers led Minden (30-3) with 15 points, including three threes.
Janiya Reed had 11 points.
Derrica Gilbert and Destini Powell each had nine points.
"Destini hit some key threes in the second half," Brown said. "Kennedy Dent came in and did a great job on the boards with Tayler Banks in foul trouble. She also hit a few shots for us offensively."
Dent ended up with six points off the bench.
West Ouachita beat Huntington, 70-57 in their first round game. With that result, Minden will play host to West Ouachita in the second round on Feb. 18 at 6 p.m. at The Palace.
"We hope our community can come out and support us," Brown said. "It's not often you get to play at home in front of our fans in the second round.
"Our girls are so excited to play in front of our crowd. The plan is to do that two more times and work toward our ultimate goal, which is to win a state championship."
#1 Benton beat Livonia 86-41 in their first-round game and will take on Plaquemine in the second round on Monday night.
#6 DeRidder won their first-round game and will play host to #11 Helen Cox, with the winner set to play the winner of Minden's game with West Ouachita in the third round.