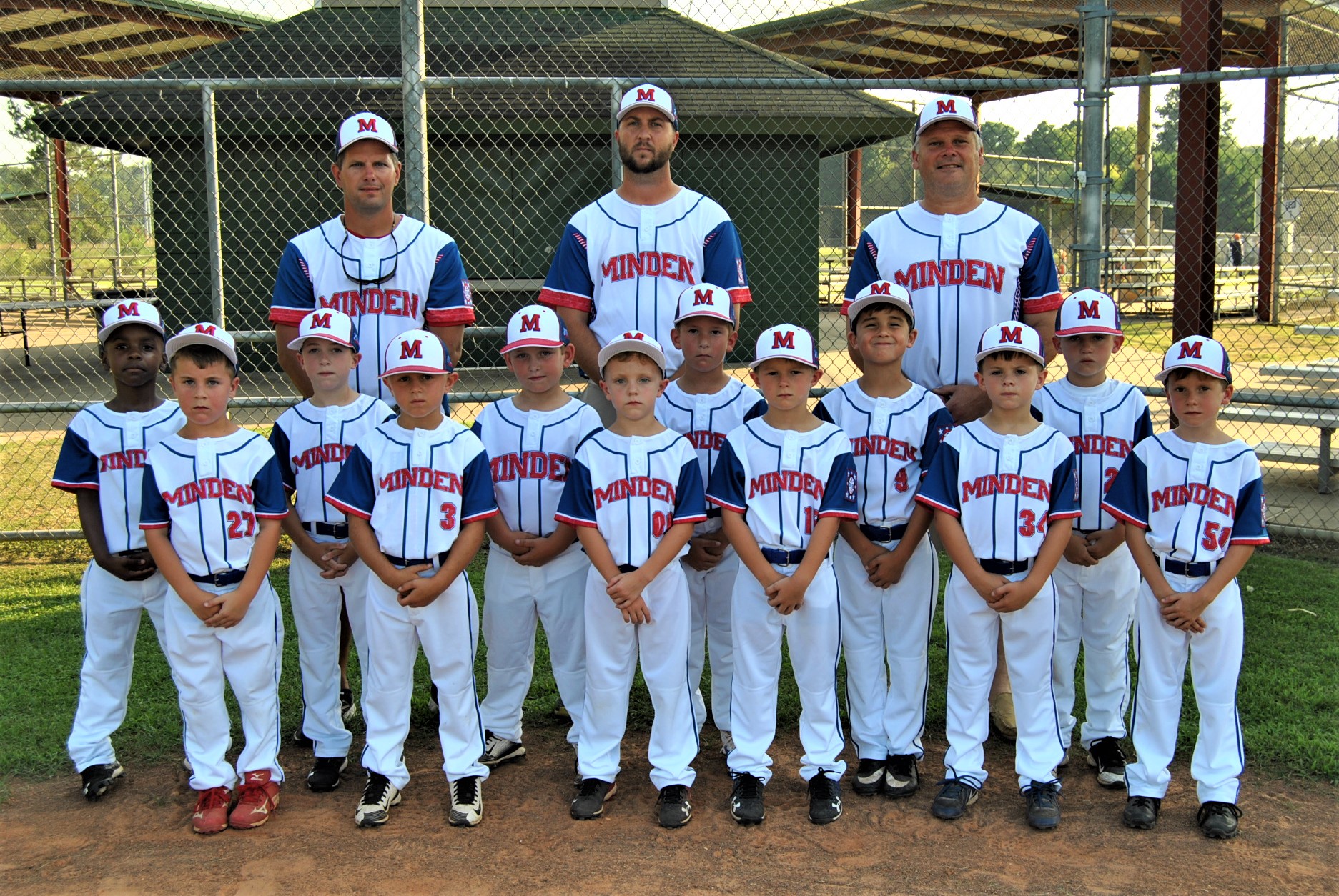 Dixie baseball and softball season is still going for a trio of Minden teams, with one heading to the 6-year-old World Series while the others have hopes of landing in their respective World Series.
Minden Dixie Angels
The Minden Dixie Angels will begin play at the state tournament this week at Johnny Downs Recreation Complex in Alexandria.
The Tournament begins Friday, July 14 and concludes Sunday, July 16.
The Minden Angels will open tournament play Friday with a matchup against the Rayville Angel All-Stars at 7:30 p.m.
The Kentwood Angels team will square off with the Springhill Angel All-Stars on the other side of the four-team bracket at 5:30 p.m. The tournament is double elimination.
The Minden Anges are coached by Toby Bonsall, Allen Mosley and Clint Hollis.
Minden 6u
The Minden 6u all-stars have had a long layoff since their last action, but are ready to play ball in Ruston for the 6u Regional World Series.
Play does not begin until July 21 and runs through July 23. Matchups for pool play have not been released. Coaches Wesley Duck, Marcus Gibson and Randy Clemons wished to thank their team sponsors: Mighty Oaks, Ted's Pharmacy, GBT, David and Sandy Botzong, Industrial Generators, Johnson and Johnson Law Office, ABC Pediatrics, Dumas Construction, Jordan stone, John C Campbell, Bobby and Annette Igo, Holli Vining, Loyes, Spillers Appliance and Furniture.
Minden 12u
Minden 12u will take the field Friday at 3 p.m. against the Gonzalez All-Stars in the eight-team, double elimination state tournament.
The tournament will not conclude until Tuesday, July 18. Coaches for Minden 12u are Wesley Mandino, Tim Clemons and Buddy Sims.