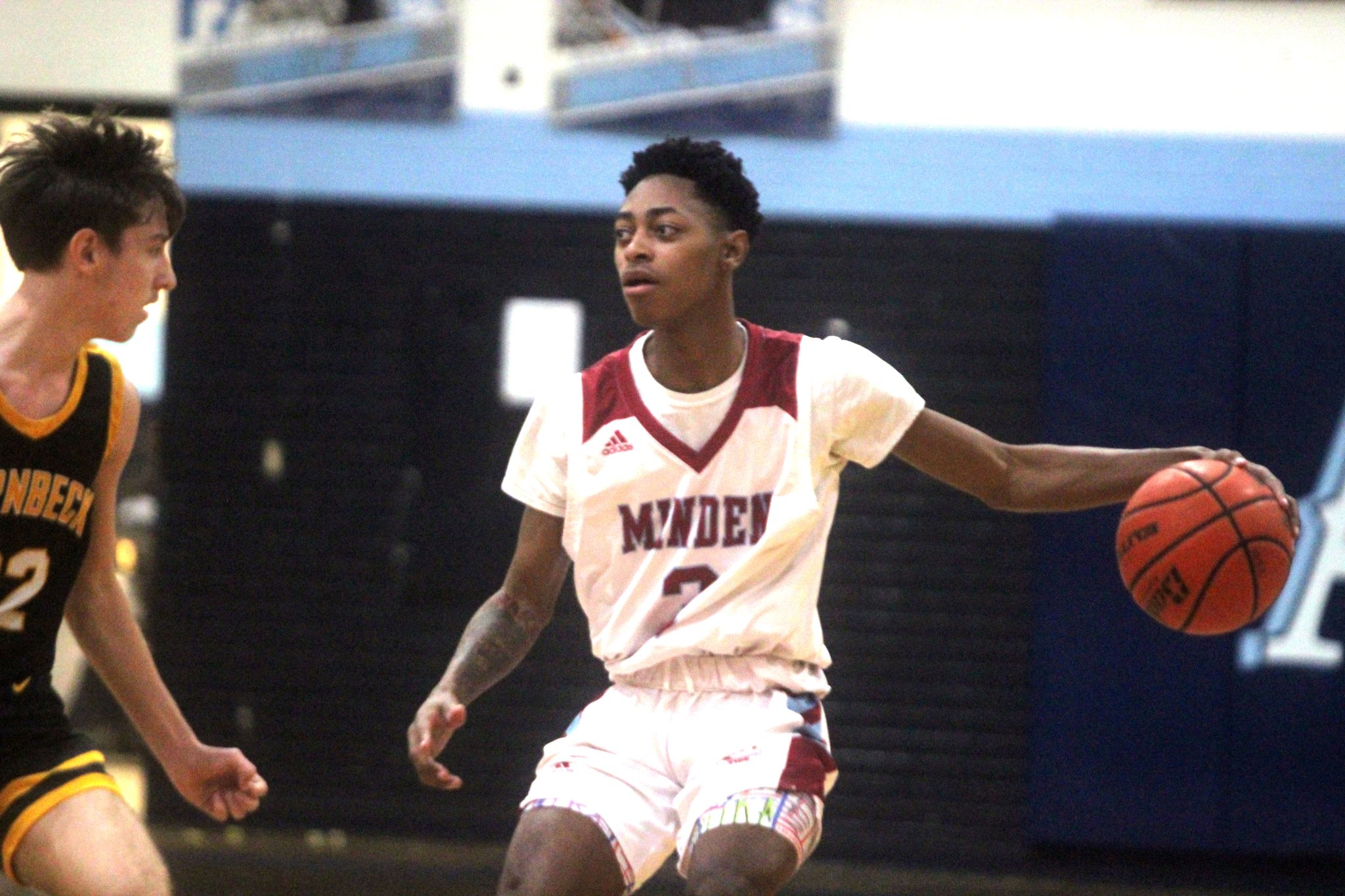 The Minden Crimson Tide advanced to the quarterfinals in the boys division of the "Doc" Edwards Invitational with a 62-47 first-round victory over Hornbeck Wednesday at Airline.
Minden (8-9) faces tournament host Airline (8-6) at 3 p.m. Thursday at Airline. If the Tide win, they will play the Lakeview-Huntington winner in the semifinals at 7:30.
Stafford Bailey led Minden with 16 points. Maurice Rabb had 14 and Mijai Batton 12.
Wand Mims added nine.
Hornbeck (18-2) had a 10-game winning streak snapped.
The Tide led 22-17 at the half. Hornbeck cut the lead to 22-19 early in the third quarter.
Minden then went on a 5-0. But the Hornets came back and the Tide's lead was 27-24 with just over two minutes to play in the third.
Minden closed the quarter with an 11-2 run for a 38-36 lead.
Batton banked in a 3-pointer from about halfway between the halfcourt line and 3-point line at the buzzer. He also had a 3-pointer early in the quarter.
Mims knocked down a 3 and scored six in the third.
The Tide led by 18 with about four minutes left in the game. The Hornets got no closer than 13.
Rabb had 10 points in fourth. Bailey, who was 6-of-6 from the free throw line, had nine.
Brady Alexander, a second-team Class C All-State selection last season, led Hornbeck with 24 points, including 13 in the fourth quarter.
The Minden girls team fell to Winnfield 54-44 in the first round.
The Lady Tiders (6-9) play Byrd at 9 a.m. Thursday in the consolation quarterfinals at Cope Middle School.
If they win, they will play the Loyola-Haynesville winner in the semifinals at 4:30 p.m. at Cope