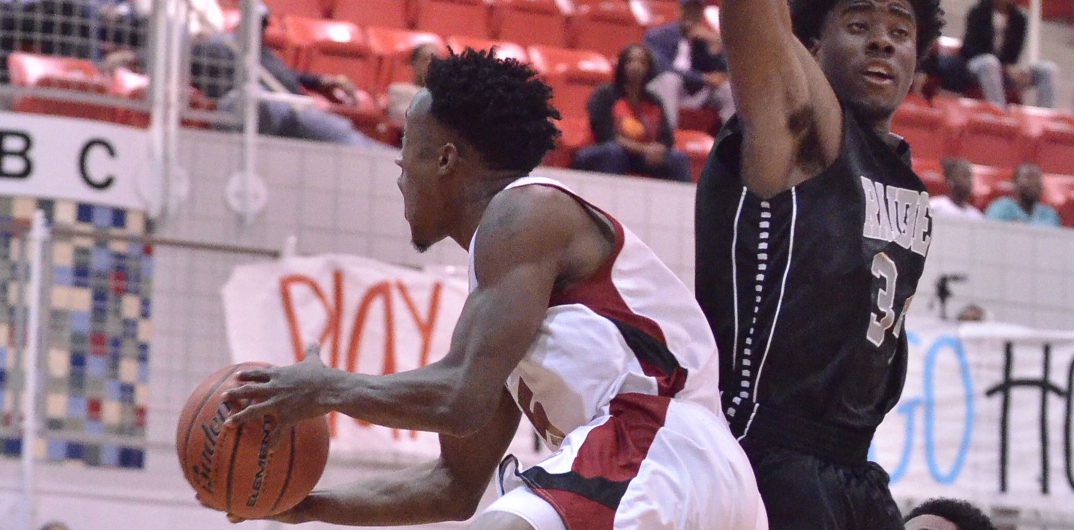 It was a great night for basketball Friday night in The Palace as the Minden Crimson Tide and Lady Tiders hosted Huntington High School for a pair of key district games.
Crimson Tide
The Minden boys entered Friday with a 2-2 mark in district play, needing a win to keep pace in a thick district 1-4A race.
The Tide played well early, jumping out to a 10-2 lead, but the Raiders showed great resolve in rebounding from the slow start and cruising to a 66-53 victory.
Minden was outscored 21-8 in a second quarter that swung the momentum in favor of Huntington. They would never give it back either, rolling over the Tide in the third quarter as well, and easing to the finish line in the fourth.
L'Jarius Sneed was a bright spot for the Tide, scoring 24 points in the loss. Shun Moore added 10 points, Zi' Baker pitched in seven points and Thomas Brown scored six points.
Lady Tiders
In the girls game, the Minden Lady Tiders were the team in control, defeating the Lady Raiders 66-31.
"I felt we had a solid plan defensively," Lady Tider head coach Jacob Brown said. "I thought we were aggressive, even offensively. Throughout the course of the game we reacted to changing defenses well and were really tuned in to what was going on tonight. We did a great job rebounding and getting to the free throw line as well."
Tiaga Pugh played big minutes for the Lady Tiders, putting up 25 points to go with 12 rebounds. Marlena Hill added 11 points and 14 rebounds, Sha' Whiting added 11 points and Bre Rogers also had 11 points.
Next up for both teams is a road game at Woodlawn Tuesday night.