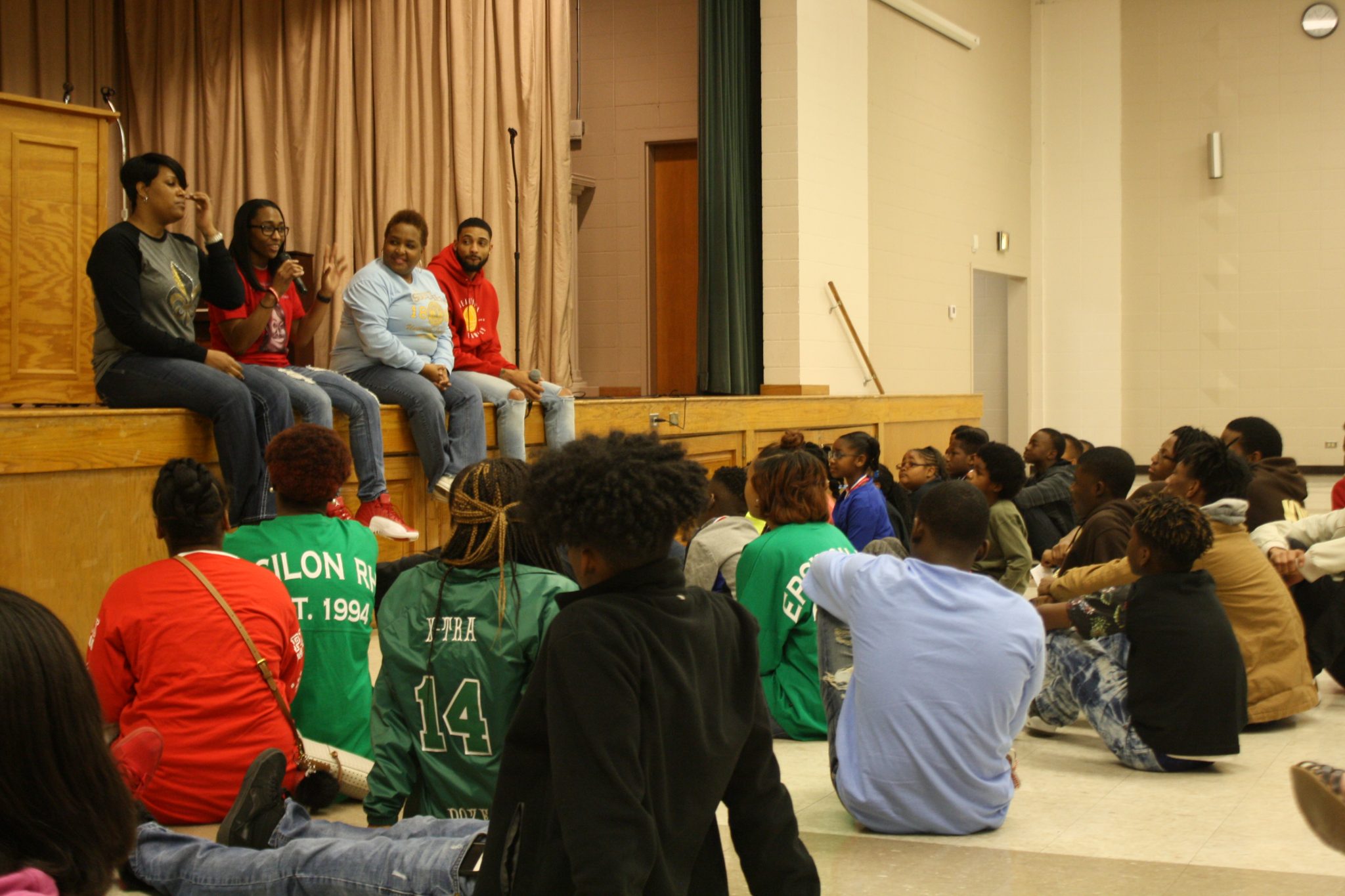 The Martin Luther King Celebration concluded Monday with organizers and participants feeling the legacy of King was well celebrated and reflected.
"All of the events were a complete success, minus the fact that the parade was canceled because of the inclement weather," Fayrine Kennon-Gilbert said. "We didn't want take the chance that mid-parade it down poured and kids get wet and get sick."
Despite the cancellation of the parade, organizers were pleased with participation in the youth rally.
"The rally turn out was great," she said. "We wanted to make it open and more included for the kids. So we created a forum for dialogue and geared activities towards children."
At the youth rally, three Webster Parish educated athletes spoke with youth.
"Speakers shared their life experience with youth and the students were given an opportunity to ask questions," Kennon-Gilbert said.
Derrick Parker, former Minden High School basketball player, is now a professional basketball player and co-owner of HeartWorks.
Jessica Gipson Elie, former Minden High School basketball player, is now a head basketball coach.
Fabricia Roberson, former Sibley High School athlete, has coached Lakeside girls basketball.
"Kids were very attentive and focused," Kennon-Gilbert said. "It was a great time and the students seemed to appreciate the advice and one on one with mentors."
Also recognized at the rally were winners from the annual contest.
Essay winners are Zander Rowell, first place, Lorali Beavers, second place and Piper West, third place.
Martin Luther King Leadership awards were given to Avalon Dale at the junior high level and Rico Gonzales and Camryn Banks at the senior high school level.
Winners of the poster contest at the kindergarten through second grade division are Brooklyn Davis, first place, Jaleah Richardson, second place and Tatum Oliver in third place.
Poster contest division third through fifth grade produced La'Mircale Harris, first place, Leigha Gilbert, second place and Tatum Oliver in third place.
Brelyn Winzer took second place in the junior high division.
In the high school division, Julie Wong took first place, A.J. Crow placed second and Melanie F. was the third place winner.