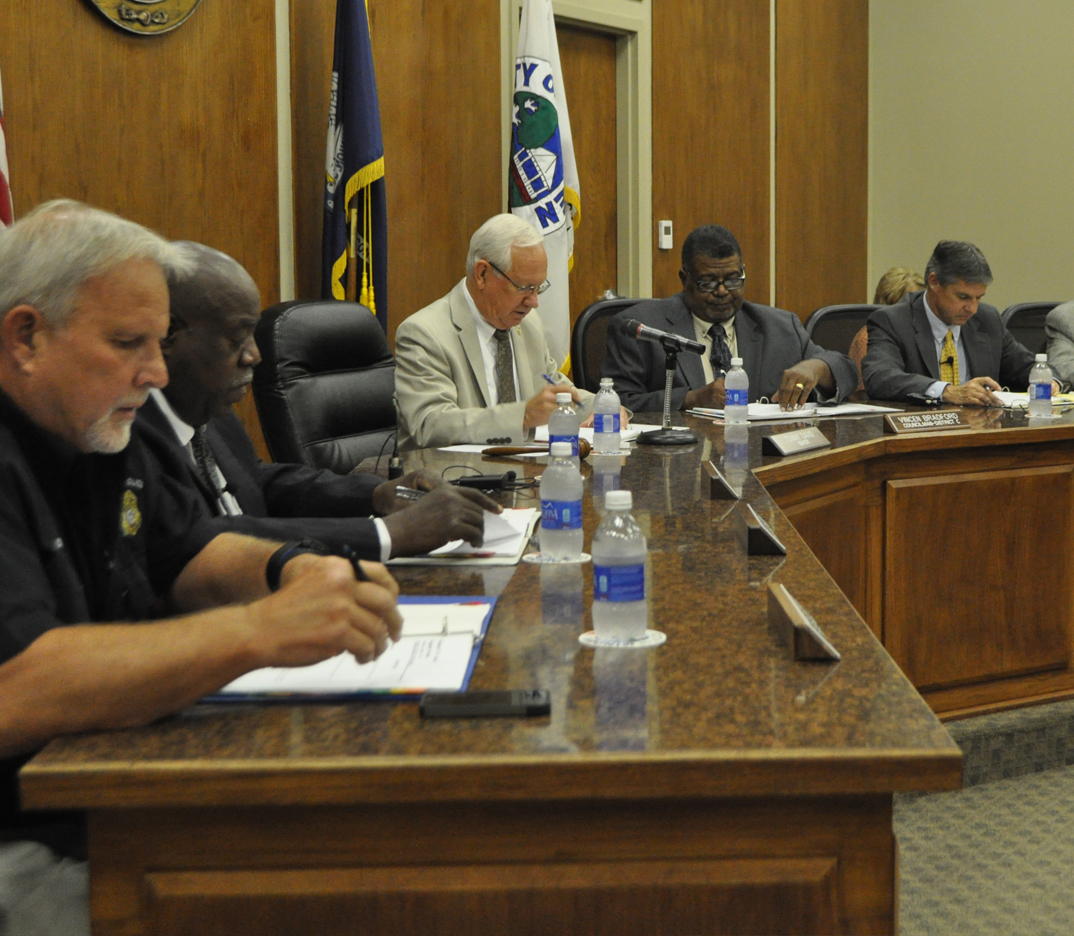 The City of Minden has taken the next step in building the infrastructure needed to promote Minden as a prime business location.
In Monday's meeting, the council unanimously accepted the nominations of five people to seat the consortium, which will allow the city to accept donations, land contributions and even provide grants. Named to the consortium include: Kagnee Veitch whose term expires Aug. 1, 2017, Kevin McCann and Nathaniel Nelmas whose terms expires Aug. 1, 2018, and Brenda Autry and Tracy Campbell, whose terms expire Aug. 1, 2019.
Minden Economic Development Director James Graham says the consortium is a 501c3 organization which manages the Tax Increment Financing Districts, and can accept grants, land and donations to the city.
"It is a development corporation, and its purpose is to engage in commercial real estate development and also manage the TIFs," he said. " Because of the 501c3, it will be able to accept grants, be able to accept properties from individuals who wish to donate to the city, or other kinds of contributions. They will also be able to make loans to small businesses across the city."
For the past year, Graham, city officials and others have worked to develop an economic development plan to bring in new businesses and assist existing businesses in Minden. The idea is to grow Minden's business population as well as its citizenship by promoting its schools, its businesses and incentives offered through the city to attract new business and industry.
In other news, Terry Gardner and Thomas Adams were reappointed to the Main Street Program/Downtown Development Commission. Their terms will expire Sept. 8, 2019.
During the September meeting, the council will take action regarding the levy of tax millage rates for the city for 2016 at 7 p.m. The council will meet Monday, Sept. 6.
Police Chief Steve Cropper gave the monthly police report, and added that several officers have received training recently. Det. Keith King Jr. is now a certified fingerprint reader. Cropper says this is the first time the Minden Police Department has had one; in the past, fingerprint analysis has had to be sent off.
"Minden has never had somebody that can actually read and compare fingerprints," he said. "The sheriff's office has a couple of guys, but before that, we always had to take them to Caddo Parish. It's gotten to the point where we need someone court certified and can go in and compare fingerprints in a court case. It's something a lot of guys don't want to do, because it's real tedious work, but Det. King volunteered to do it."
Officer Tina Douglas has also completed advanced school resource officer training, and Douglas and Capt. Julie Harmon are attending a DARE refresher conference in Alexandria this week. Capts. Dan Weaver and Marvin Garrett will attend a narcotics officer training in New Orleans within a couple of weeks. Cropper says this is annual training.
He also expressed his appreciation to the citizens of Minden for their support and recognition following the deadly police shootings in Baton Rouge and Dallas.
"I thank the citizens of Minden, I thank the businesses of Minden for the support they've shown to the Minden Police Department," he said. "Since the police officers were shot and killed in Dallas and Baton Rouge, I think since then, somebody has brought either food, cards, goodie bags and donuts. The businesses in town have supported the police department by raising money for the department, and it's been overwhelming."
The next meeting will be at 7 p.m., Monday, Sept. 6, in council chambers at Minden City Hall, located at 520 Broadway St.