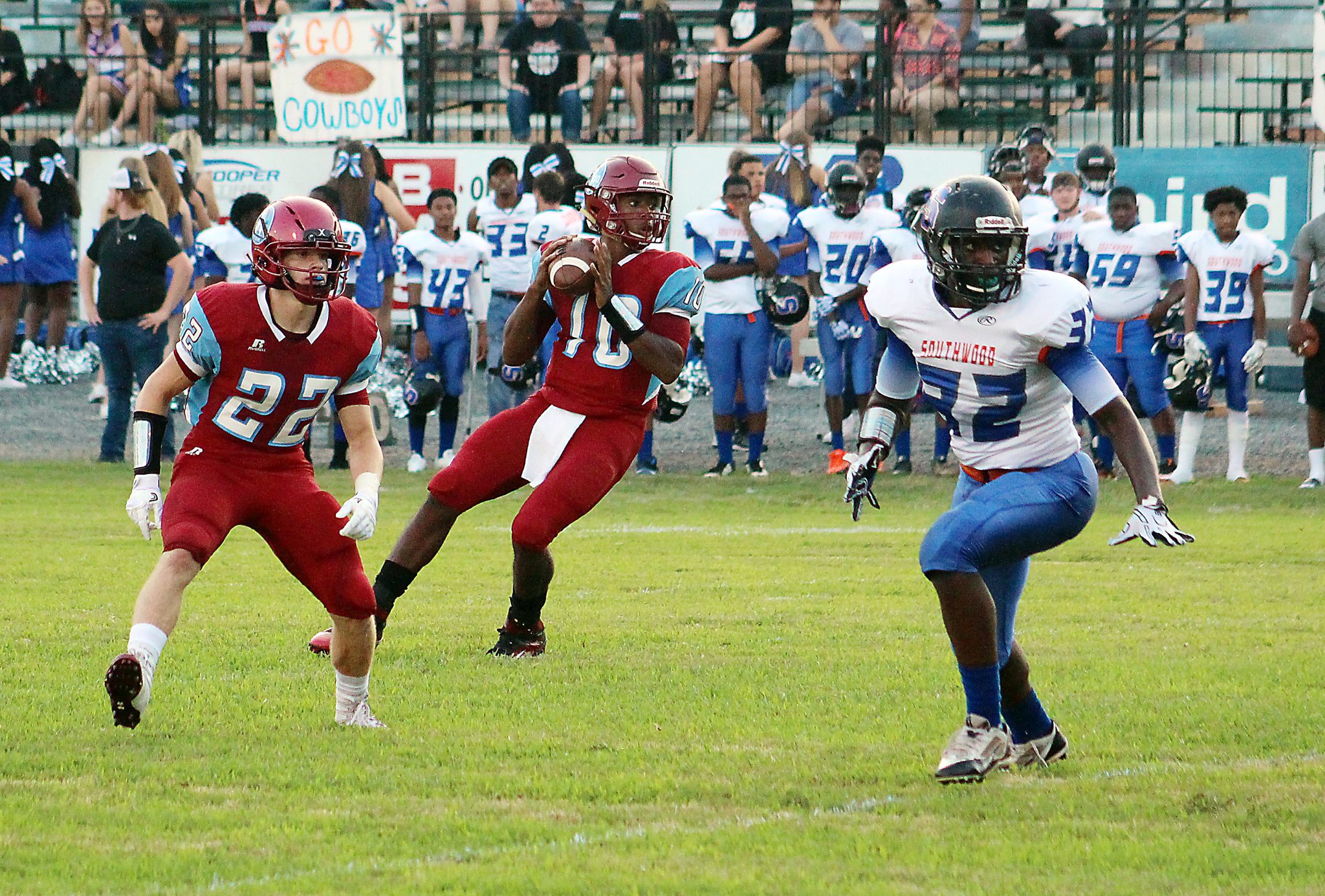 The Minden Crimson Tide haven't disappointed those who heaped preseason praise on them.
All Minden has done is average north of 25 points a contest while recording shutouts against Southwood and North Webster. A 23-20 road conquest of Haughton might trump both shutouts for the poise under pressure the Tide put on display in a pivotal rivalry game.
This week, Minden begins their district schedule against Fair Park at Independence Stadium in Shreveport. The last time Minden hit the road to face the Indians was in 2014 when the Tide went into Independence and knocked off a 4-0 Fair Park team. This year's group of Indians isn't as talented as that 2014 team. Fair Park is off to an abysmal 0-3 start, having scored only six points this season in losses to Green Oaks, Southwood and Booker T. Washington.
The Tide should have no problem rolling the Indians even on the road. Senior Antonio Rivette has been doing a good job of keeping his wide array of weapons satisfied which has allowed for a run-pass balance the Tide haven't had in quite awhile. Sure-handed tight end Kelcey Miller topped 100 yards and added a touchdown in last week's win over North Webster, while running back Kolby Jackson was over 100 yards rushing the week before against Haughton. Tavarius Edwards has already found the end zone to go with his team-leading 11 catches and Patrick Heard and Adrian Flournoy have answered any time their names have been called. Not to be forgotten is the second part of Minden'timeshare backfield, Jamin Oliver.
The Tide will have to continue sharing the love as they get deeper into their district slate with teams like Benton, North DeSoto and Woodlawn looming later down the line.
While offense has been noteworthy, defense is where Minden continues to be most dominant.
Questions were being asked of the Minden secondary during the preseason following the loss of two senior safeties and with Patrick Heard making the switch to offense. Alan Ensminger and his defensive staff deserve a round of applause for finding new playmakers and putting them in the right spots. Rodney Johnson has been a pleasant surprise at safety. A sure tackler with good speed, Johnson's coverage skills have improved notably with each game. Austin Wall has come in and played well for the Tide as well, but the real story thus far has been the outstanding play of Leonardo McCarter.
McCarter is blossoming as a player in his junior campaign as evident by his two interceptions last Friday against North Webster. McCarter now has three interceptions on the young season and has found the end zone twice without lining up for a single offensive snap. He is second on the Tide team in scoring, trailing only Rivette.
The Tide special teams have been solid as well. The kicking game appears to be in good shape with Kevo Brown handling the extra point duties, while Patrick Heard is taking care of the the field goals and kickoffs. Matt Eskew has done a serviceable job punting, averaging 32.2 yards. That's not the state's best by any means, but Eskew continues to help Minden flip the field when the offense stalls.
McCarter has been smart and speedy on punt returns as he is yet to fumble or muff a catch and had a 59-yard touchdown on a return in Minden's season opener. Edwards has been Minden's primary kickoff return man. Minden hasn't had to receive many kicks, but Edwards did have a big return against Haughton to set up a Minden touchdown on a short field.
At the risk of counting chickens before they hatch, Minden's main goal the next two weeks should be staying healthy and maintaining the pace they've set so far this season. If the Tide can avoid injury and keep progressing, it sets up a big week six showdown in The Pit with Benton.