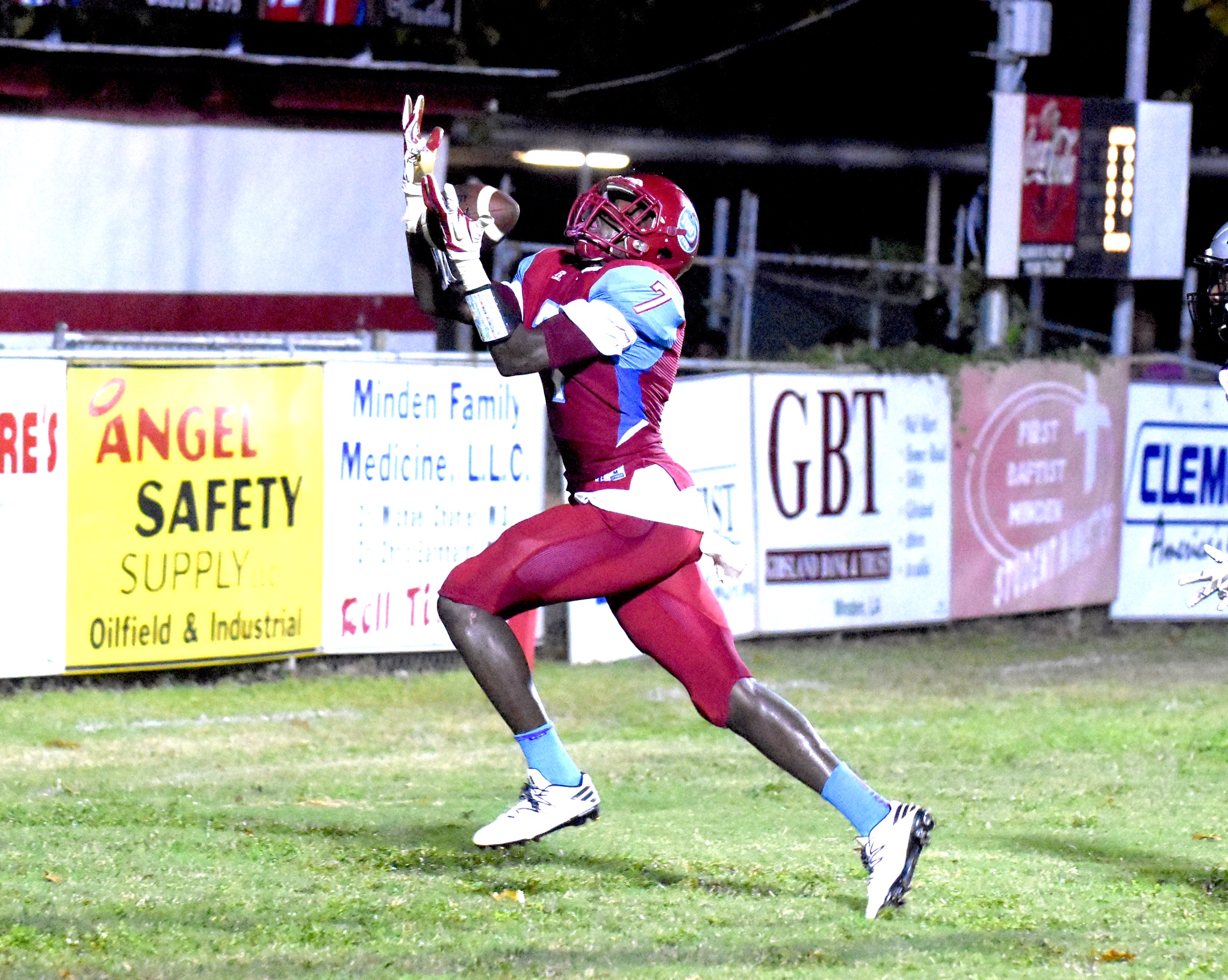 It's homecoming week at Minden High, and it feels like 2006 all over again.
Like that magical 2006 season that saw Minden finish the regular season undefeated, the Tide bring an unblemished record into homecoming week at 6-0.
Minden won it's biggest game of the season to date last week against Class 4A's now No. 7 team, Benton, moving themselves up to the No. 5 spot in this week's LSWA polls.
This week, alumni will return to town for a chance to see the current version of undefeated Tiders take on the Bossier Bearkats.
Bossier (3-3, 1-2) is much improved from last season and will be looking to score a monumental upset in front of a large crowd at The Pit.
"They're definitely not a team we can afford to take lightly," Minden head coach Spencer Heard said. "Looks like they have a few new kids on offense and defense. On offense, the quarterback can keep the ball around the end on some of their option-type stuff, and he throws a pretty good ball too. Defensively, they're running the same sort of defense they did last year. They get a good jump off the ball, in particular the nose guard gets off the ball extremely fast. We have to have a good week of practice and focus on getting better."
Homecoming week usually gets under the skin of coaches, but Heard likes the excitement of a larger crowd and relishes the opportunity to put on a good show.
"I don't despise it or anything like that," Heard said. "I kow it's easy to get caught up in a lot of the extra-cirricular activities going on, and our job as coaches is to keep these guys focused. We want to go out and perform well, because we know it's going to be a big crowd."
Defensively, the Tide continue to rattle opposing offenses. Offensively, Minden appears to be rounding into peak form at the right time.
"If you take away the interceptions, the turnovers, we feel pretty good about the way they played last week," Heard said. "I think we're getting there. A couple of the mistakes we made were kind of flukes, but we have to eliminate them."With a big win last week, the Tide seized control of district 1-4A. However, the Woodlawn Knights are still unbeaten and loom large in the season finale. North DeSoto is also on the late-season slate.
"You have to take it one at a time," Heard said. "You can't get caught up in winning district. We can't be looking ahead. It sounds cliche, but that's how we approach it."