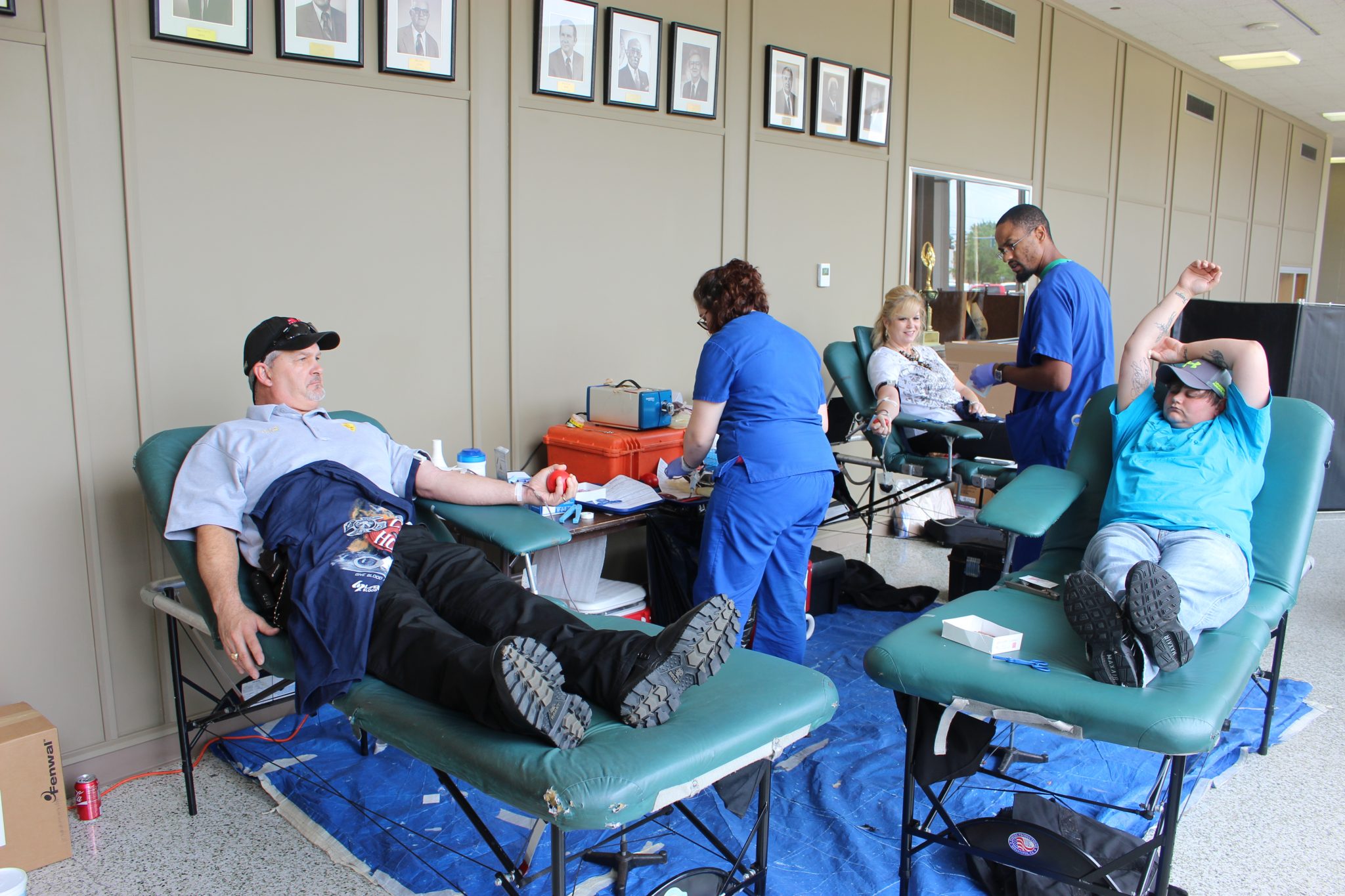 The Minden Fire Department hosed out the Minden Police Department and Webster Parish Sheriff's Office during the "Cuffs and Hoses" blood drive Friday.
LifeShare Blood Centers representative Mary Jo Henderson said a total of 59 units were collected with the Minden Fire Department bringing in the most donors. WPSO came in a close second.
Henderson says she's amazed at the turnout for the drive.
"The three departments care so much for the Minden community. It brought tears to my eyes to see so many people come out," Henderson said. "It was a wonderful drive and I am very grateful for their participation."
A total of 177 lives will be saved as a result of the drive Henderson said.
The next scheduled drive is set from 9 a.m. until 3:30 p.m., Thursday, June 11 at Minden Medical Center.