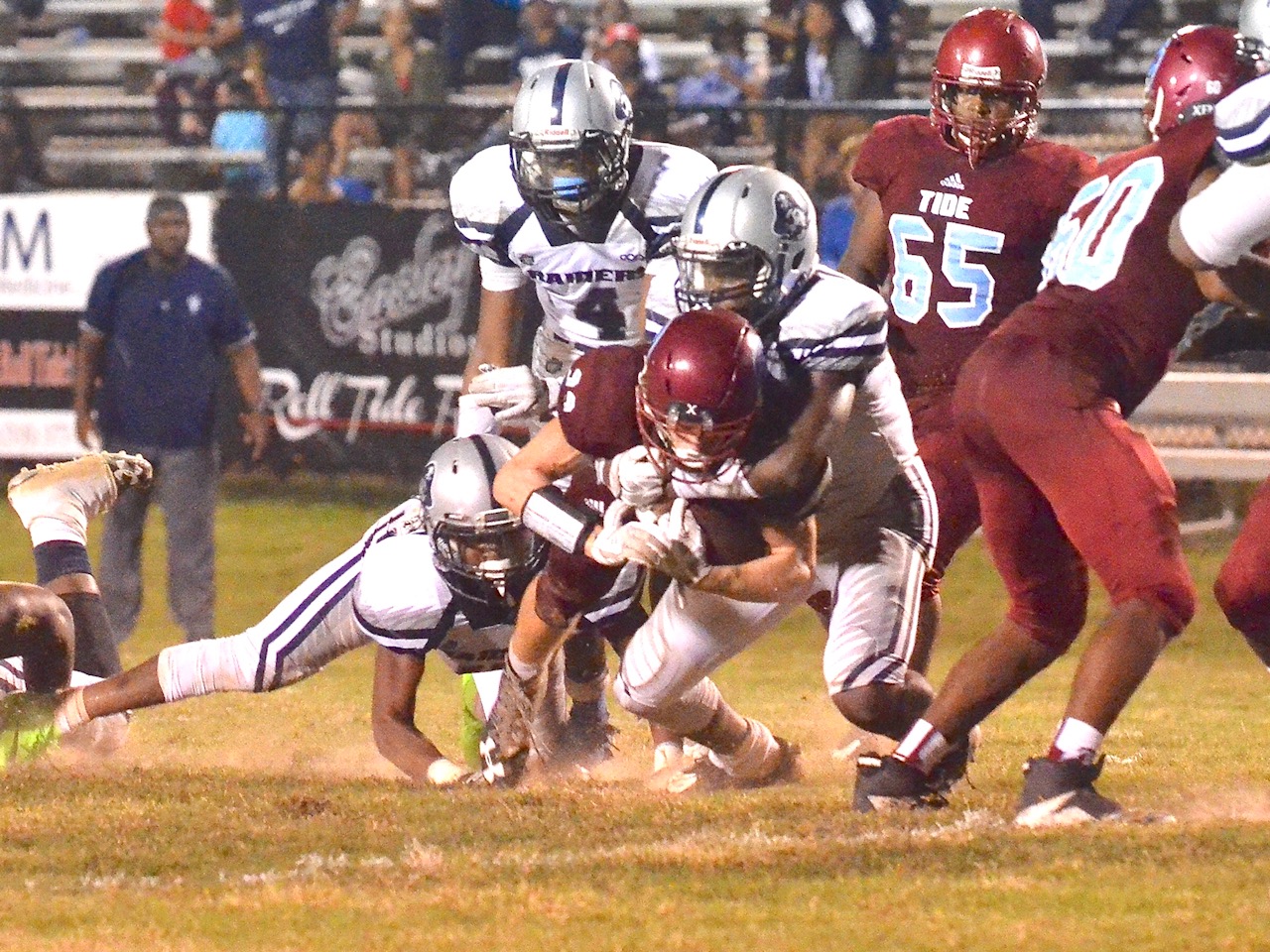 Life in Louisiana's ever-competitive district 1-4A can be tough to navigate.
Minden (3-1, 1-0) won their 1-4A opener against Huntington 21-14 at the revamped Pit last week. This week they hit the road to take on another district foe, Booker T. Washington, fresh off a consolidation with Fair Park.
Head coach Spencer Heard said he is beginning to see signs of cohesion this week in preparation for the Tide's second district contest, especially on offense.
The Minden defense has been outstanding for 3 1/2 games this season and has been the driving force behind the team's 3-1 start.
Linebacker Bobbie Britton has stepped into the middle linebacker spot and played outstanding; so have defensive end Braxton Jackson, cornerback Jacareon Lathan, linebacker/safety A.J. Lister and defensive end Connor Zaldivar. Almost to a man, the Tide D has been getting it done.
Against the Lions this week, the Minden offense will look to take another step forward.
"BTW is a team, you can't really look at their record," Heard said. "They have some athletes on offense, come off the ball well, the quarterback moves around well in the pocket; they're a pretty good ball club that has the capability to play well in their home stadium. We have to try and match their desire to win and play a clean game with no turnovers."
Many of the offensive wounds have been self-inflicted, but Heard believes the Tide are close to putting that behind them after four games together and what he said has been the best week of practice yet.
"I feel like we're starting to fit together and know our roles," Heard said. "We just have to let it translate into the game."
Minden has been enjoying success on the ground with Zack Gage and quarterback Seth Tyler is showing progression in the passing game, which would be a welcome sign.
The Tide finish the season with games against Benton, Woodlawn, Northwood, Bossier and North DeSoto.
"Anybody can beat anybody," Heard said. "There are really good athletes in this district. You have to be ready to play every week."