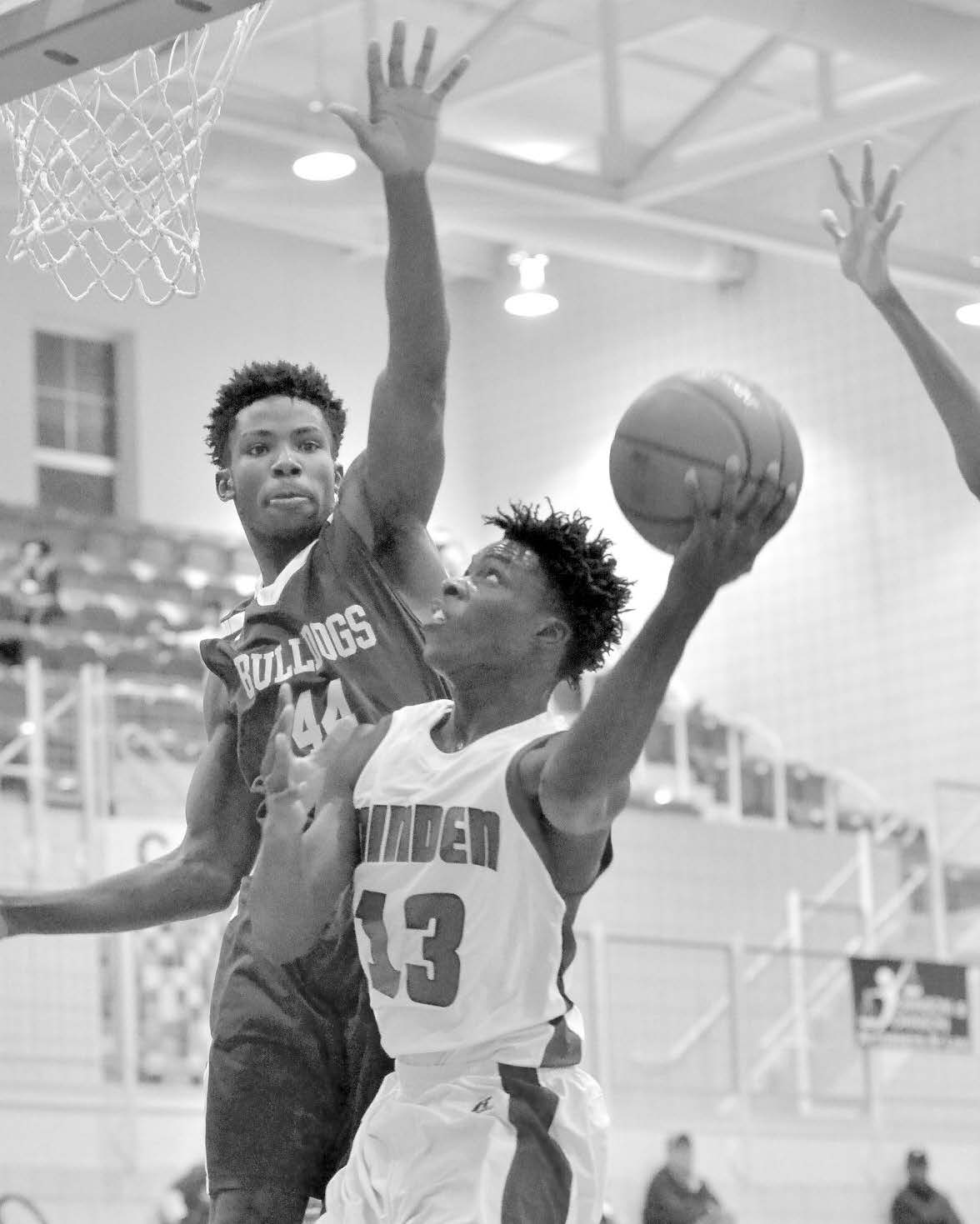 Lady Tiders top Lady Bearcats; Tide stumble against Bulldogs
The Minden Lady Tiders picked up right where they left off last season, dominating the Ruston Lady Bearcats in front of an energetic opening-night crowd at The Palace for a 57-43 victory. Head coach Jacob Brown's team is reloaded following a 25-5 season in 2016 and they looked the part of a contender in their first contest of the new season.
"I thought our girls did a good job of being active defensively," Brown said. "Our effort was there."
Minden led 22-15 after one quarter and 33-25 at halftime after Sha Whiting's rebound and put-back at the buzzer.
When Ruston cut Minden's lead to 3 in the third quarter, junior Bre Rodgers and Tayler Banks connected on back-to-back 3-pointers to silence the Lady Bearcat surge.
The Lady Tiders finished the third quarter on a 7-0 run and extended that into the fourth quarter on a 13-0 run to push their advantage to 49-33.
"I thought we hit key baskets in key moments tonight," Brown said. "I commend our girls on their effort tonight. They're really fun to watch when they get going and they enjoy each other's success."
Rodgers led the team with 14 points, followed by Derrica Gilbert with 11, Sha'Terra "Strawberry" Batton with 10, Tayler Banks with 9 and Destini Powell and Whiting with 6 each.
Minden vs. Gibsland- Coleman (boys)
The Minden Crimson Tide took the court next, unable to match baskets with a more experienced Gibsland-Coleman team on their way to a 70-49 defeat.
"We're very young and inexperienced," second-year head coach of the Tide Rennie Bailey said.
"I'm okay with my team and I'm pleased with some of the things we did. We're going to get better, but the only way we're going to do that is by playing more games."
Curtis Carter and Trey Oliver each scored 14 points to pace the Minden offense, while Cedrick Emerson chipped in 12 points.
Both teams resume play in the Lakeside Don Stahl Memorial Tournament. Minden takes on Doyline Thursday at 8 p.m., while the Lady Tiders play Wednesday at 8 p.m. against Lakeview.